Q²M WetCoat is an instant water repellency booster that is super easy to use. Thanks to its ready-to-use formula, outstanding results can be achieved in a simple and quick spray-on/rinse-off process. Despite the ease of use, Q²M WetCoat offers excellent durability and chemical resistance.
Outstanding self-cleaning properties
Q²M WetCoat is a revolutionary spray sealant that offers instant permanent protection in just minutes - just spray on and rinse off.
The real advantage is an enormous water-repellent and self-cleaning effect that is immediately available, in combination with an intense shine and outstanding brilliance on painted surfaces.
Can be used on all surfaces
A particular advantage of Q²M WetCoat is the versatile character of the product, which allows it to be used on almost all exterior surfaces of your vehicle.
It not only improves the paintwork of your vehicle with additional self-cleaning properties, but also plastic or metal trim, rims or windows.
Instructions for use and safety instructions
Before applying the product, make sure the vehicle is clean and wet and that you can remove the coating with a pressure washer.
Keep out of the reach of children. Get medical attention if product is swallowed.
Consumption: 80 ml/vehicle
Standing time: up to 12 weeks
Das Produkt ist ungefährlich.
5-Sterne-Bewertungen insgesamt: 23
4-Sterne-Bewertungen insgesamt: 2
3-Sterne-Bewertungen insgesamt: 0
2-Sterne-Bewertungen insgesamt: 0
1-Sterne-Bewertungen insgesamt: 0
Ich empfehle dieses Produkt

Grundsätzlich gut

Schöner Glanz auf Lack, tolles Abperlverhalten.

ABER, wenn sich die Versiegelung auf der Frontscheibe langsam verabschiedet wird es gefährlich. Ein riesen Geschlirg und schlechte Sicht im Regen bei Dunkelheit…

Ich empfehle dieses Produkt

beste Dichtung für das Auto

Für mich persönlich ist Gyeon Wet Coat die beste Nassversiegelung, die Sie auf dem Markt finden können. Ich kaufe dieses Produkt schon seit Jahren und bin sehr zufrieden

Ich empfehle dieses Produkt

Die beste nassversiegelung

5/5 sternen verdient. Das wet coat von gyeon ist fuer mich persoenlich, die beste nassversiegelung die man auf dem markt erhaelt. Preis leistung ist auch top. Gerne wieder

Ich empfehle dieses Produkt

5 Stars

WetCoat

Der wetCoat ist sehr zu empfehlen. Ist sehr einfach in der Anwendung und der Effekt ist sehr gut, das Wasser perlt sehr schön vom Auto ab. Hält etwa 5-8 Autowäschen und danach muss man es wieder verwenden. Funktioniert auch auf matter Folie

Ich empfehle dieses Produkt

5 Stars

Schnell und einfach

Nach dem Waschen auf das nasse Fahrzeug aufsprühen und mit einem Mikrofasertuch verteilen (spart Material). Wasser perlt einfach ab und Schmutz lässt sich viel einfacher abwaschen. Netter Nebeneffekt, wenn auf die Scheiben aufgetragen so perlt Wasser da auch einfach ab... Für die schnelle Versiegelung zwischendurch sehr zu empfehlen ;-)
Rezensionen geladen
Rezensionen hinzugefügt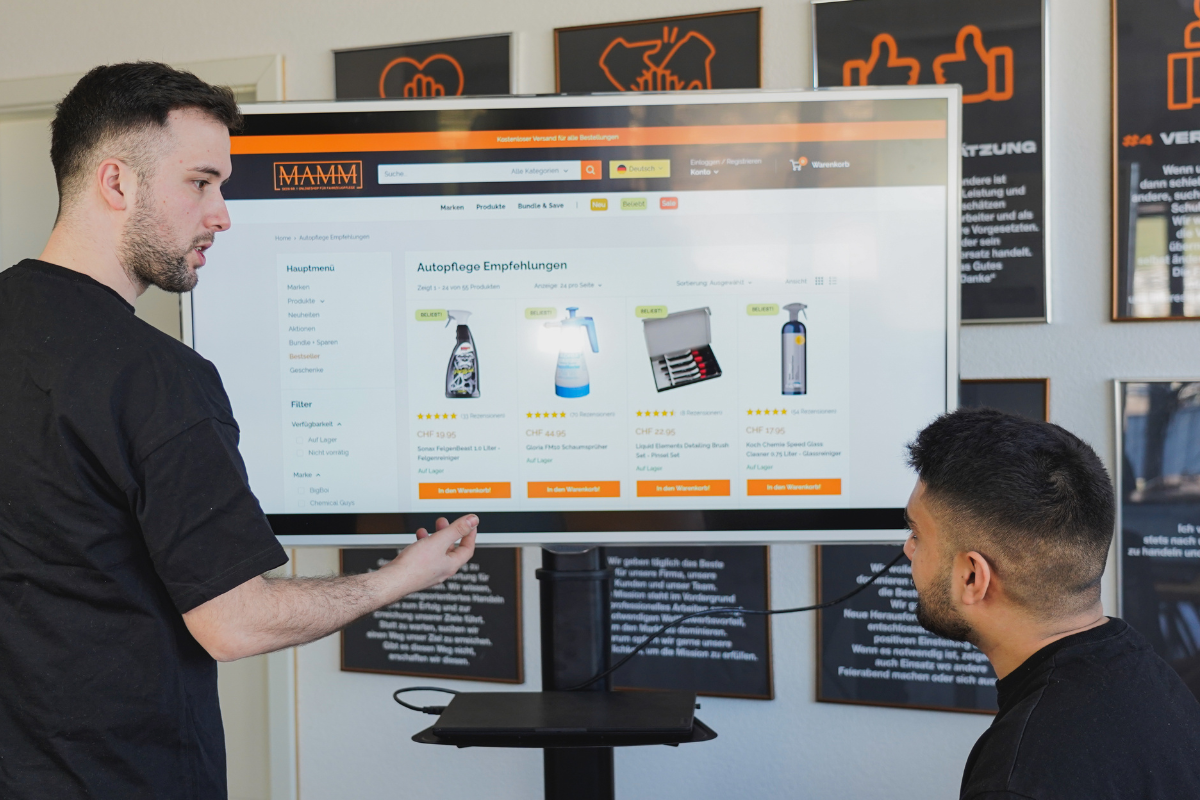 Warum du bei uns kaufen solltest
Wir sind Marktführer in der Schweiz für exzellente Autopflegeprodukte und dafür gibt es viele gute Gründe. Es sind aber nicht unsere Produkte, die uns zu diesem rasanten Wachstum verhelfen, sondern das Verständnis davon immer den Kunden an erster Stelle zu setzen.

Unser Ziel war und ist es immer eine Kauferfahrung für unsere Kunden zu schaffen, die begeistert und uns nachhaltig mit unseren Kunden verbindet. Das ist der Mamm-Unterschied.
Schnelle Lieferung
Kaum bestellt, sorgt unser Logistik-Team dafür, dass deine Bestellung schön und sicher verpackt bereits in den nächsten Tagen bei dir ist.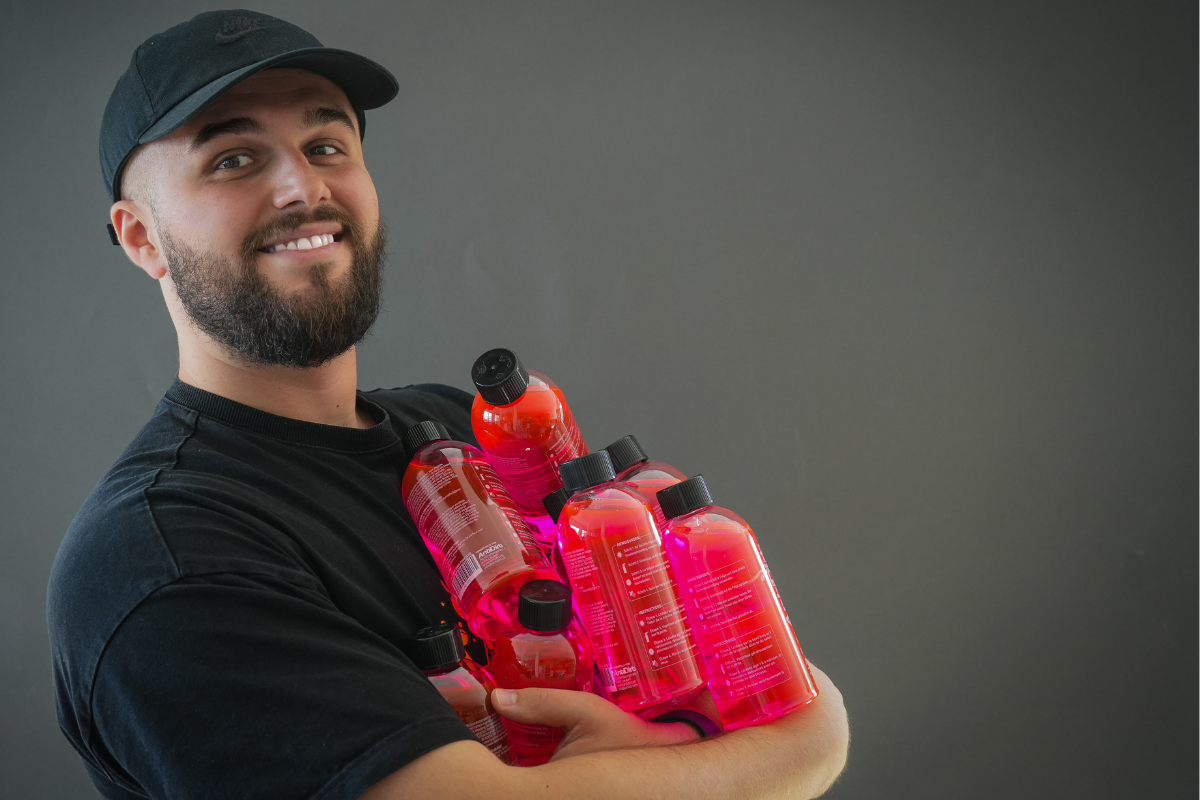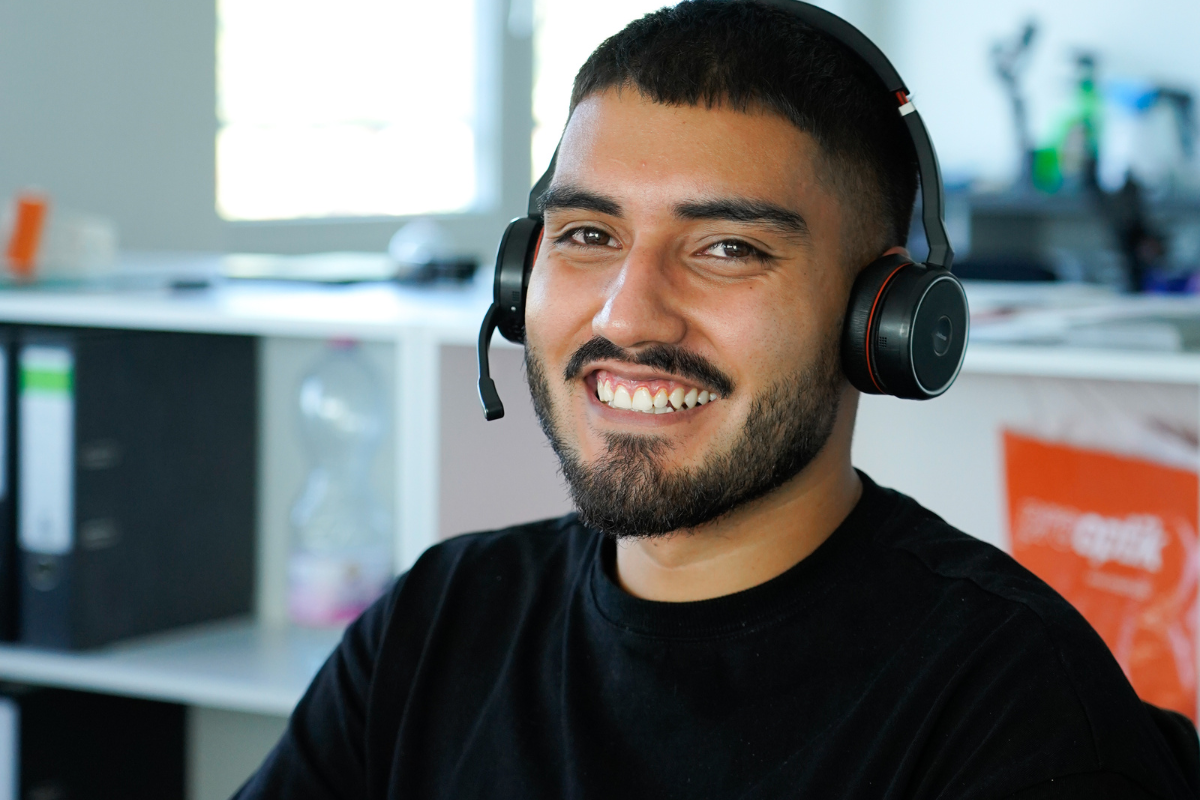 First-Class Support
Unser Team liefert nicht nur schnell Produkte. Wir sind auch für unseren schnellen und zuvorkommenden Support bekannt!
Das gefällt dir sicher auch!