Liquid Elements T2000 V4 Eccentric Polishing Machine 8mm HUB 710 Watt
The T2000 V4 from Liquid Elements is the latest generation of polishing machines, which scores top marks in the price/performance comparison. The T2000 is suitable for everyone and professionally manufactured for the automotive sector under strict controls.
Whether you are an absolute novice in vehicle detailing or a professional detailer, this machine is
something for everyone.
With its ergonomic design, particularly pleasant feel and robust and smooth-running electronics, this machine particularly stands out.
The electronics are designed for constant torques and speeds.
The double reduction gear provides significantly more torque than simple gear machines.

Characteristics:
710 watts of power
8mm eccentric stroke
Speed ​​constant control with remote electronics
Cable length: 8 meters
6 levels of speed regulation

carbon brushes
The pre-assembled carbon brushes (1 pair) in the machine have an average service life of approx. 350 hours of actual use.
This corresponds to the treatment of approx. 50 vehicles.
The prerequisite here is the correct handling and use of the machine during the polishing process, since the service life of the carbon brushes can otherwise vary greatly.
Note: The machine always comes with spare carbon brushes as standard, so 2 pairs of carbon brushes are included in the delivery.

Included supply:
Already mounted 125mm backing pad
Practical Liquid Elements carrying case
replacement carbon brushes
Allen key
operation manual
Technical specifications:
Voltage: 230-240V
Frequency: 50Hz
Power requirement: 710W
Lifting speed: 1500-5000 rpm
Disc diameter: 125mm
Spindle size 5/16"-24
Weight: 2.1kg
Lpa (sound pressure): 79.9dB (A)
Lwa (Sound Power): 90.9dB (A)
Das Produkt ist ungefährlich.
5-Sterne-Bewertungen insgesamt: 2
4-Sterne-Bewertungen insgesamt: 0
3-Sterne-Bewertungen insgesamt: 0
2-Sterne-Bewertungen insgesamt: 0
1-Sterne-Bewertungen insgesamt: 0
Ich empfehle dieses Produkt

LE T2000

In dem Preissegment eine sehr gute Maschine!Würde sie wieder kaufen!

Ich empfehle dieses Produkt

5 Stars

GENIAL FÜR EINSTEIGER

Als Frau in einer Männerwelt muss ich gestehen, dass ich nie zuvor eine Poliermaschine auch nur aus der Nähe gesehen habe. Da ich nun aber mehr als nur Auto waschen wollte und das polieren erlernen wollte, entschied ich mich für dieses Gerät und bin hellauf begeistert. Ein wenig mit der Materie befasst, Maschine angeschmissen und los gings. Habe absolut kein Problem im handling gehabt. Ergebnis war super. Keine Hologramme oder Swirls. Die Kabellänge ist sehr von vorteil da man es sich locker über sie Schulter werfen kann und dennoch frei beweglich ist. Das Gewicht ist auch annehmbar und garnicht mal so schlimm wenn man nicht unnötig lange Zeit benötigt. Bedienung auch eher selbsterklärend also sehr einfach. Ich spreche jedem Einsteiger/Anfänger oder Neuling eine absolute Kaufempfehlung aus. Preis und Leistung passen super.
Rezensionen geladen
Rezensionen hinzugefügt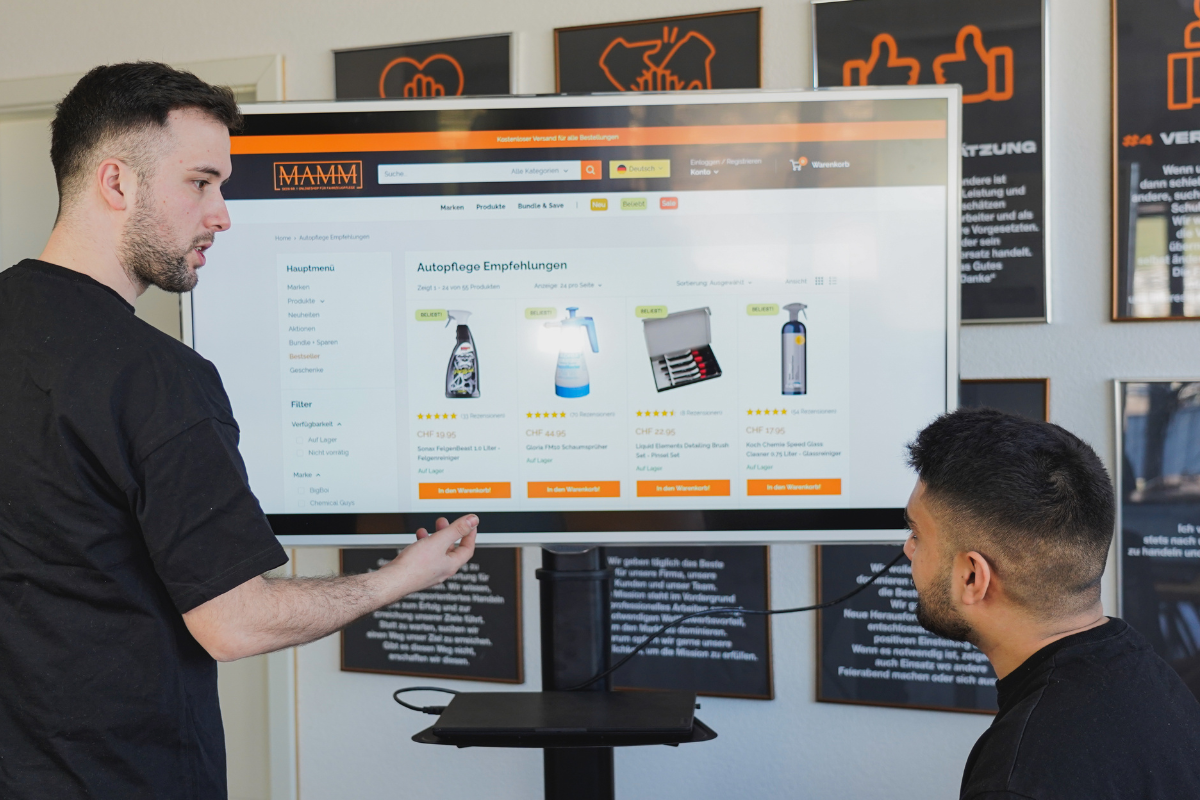 Warum du bei uns kaufen solltest
Wir sind Marktführer in der Schweiz für exzellente Autopflegeprodukte und dafür gibt es viele gute Gründe. Es sind aber nicht unsere Produkte, die uns zu diesem rasanten Wachstum verhelfen, sondern das Verständnis davon immer den Kunden an erster Stelle zu setzen.

Unser Ziel war und ist es immer eine Kauferfahrung für unsere Kunden zu schaffen, die begeistert und uns nachhaltig mit unseren Kunden verbindet. Das ist der Mamm-Unterschied.
Schnelle Lieferung
Kaum bestellt, sorgt unser Logistik-Team dafür, dass deine Bestellung schön und sicher verpackt bereits in den nächsten Tagen bei dir ist.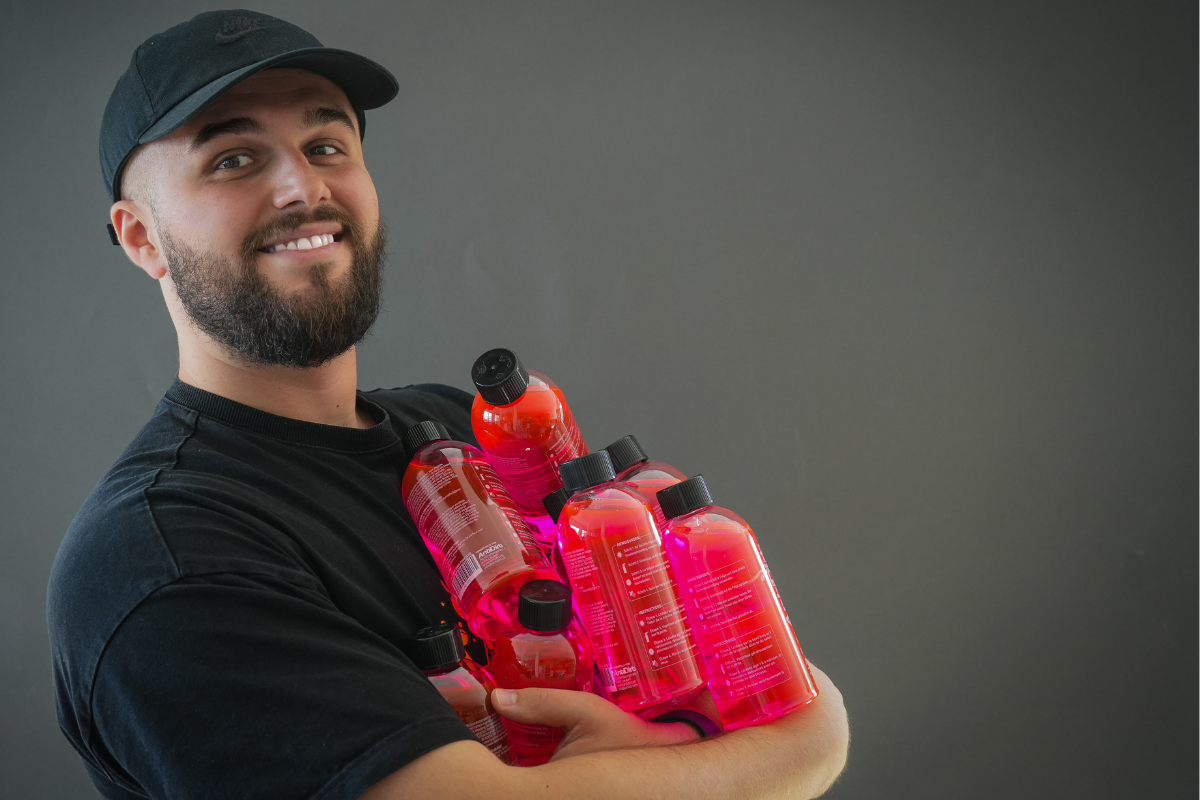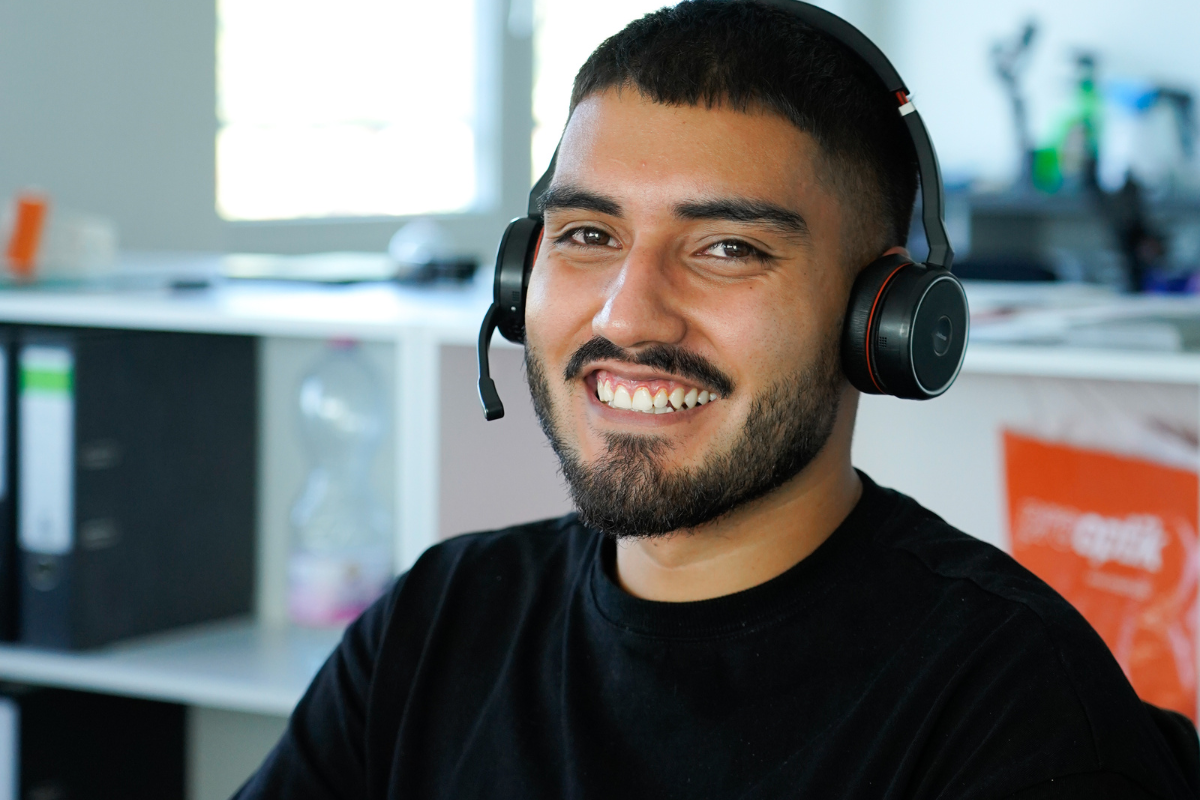 First-Class Support
Unser Team liefert nicht nur schnell Produkte. Wir sind auch für unseren schnellen und zuvorkommenden Support bekannt!
Das gefällt dir sicher auch!