The Soft99 Glaco Roll On Large is very water-repellent. You can use it on all your glass surfaces (glass and mirror). The beading effect works from a speed of 45 km/h. All the water droplets are simply carried away from the windshield by the wind.
By the way, you can also use the Soft99 Glaco Roll On Large in winter.
Because: In winter it makes it more difficult for the windows to freeze.
For durability:
The seal of Soft99 Glaco Roll On Large lasts up to 3 months on your windshield and is also suitable for all weather conditions.
How does the Soft99 Glaco Roll on Large differ from the Soft99 Ultra Glaco?
The difference is simply durability.
The Ultra Glaco has a longer service life than the Glaco Roll on Large.
The Glaco Roll On Large lets the water droplets run off at a speed of 45km/h.
An important bonus on top:
When it rains, you immediately have a better view of the road and, logically, more safety.
Application:
> Be sure to watch the application video!
Remove all dirt from the pane with a good glass cleaner.
Apply the sealant evenly to your pane by gently pressing the "bottle".
(Caution: Please do not use on a wet pane, as this can damage the pane!)
Allow to dry and then wipe off with a good cloth. Allow disc/seal to harden for 12 hours.
Highlights:
Applied in 10 minutes
simple application
better visibility when driving = more safety
Ice is much easier to remove in winter
Shelf life: 12 months
MANUFACTURER
Contents:
1x Soft99 Glaco Roll On Large, 120ml
The descriptive text of the article is subject to the copyright of the author and may not be used by third parties!

Hazard warnings:
H336 May cause drowsiness and dizziness. H319 Causes serious eye irritation. H225 Highly flammable liquid and vapour.
Safety instructions:
P102 Keep out of the reach of children. P210 Keep away from heat, hot surfaces, sparks, open flames and other ignition sources. Do not smoke. P280 Wear protective gloves. P305+P351+P338 IF IN EYES: Rinse cautiously with water for several minutes. If possible, remove contact lenses. Continue rinsing. P271 Use only outdoors or in a well-ventilated area. P261 Avoid breathing vapour/spray.
5-Sterne-Bewertungen insgesamt: 38
4-Sterne-Bewertungen insgesamt: 2
3-Sterne-Bewertungen insgesamt: 1
2-Sterne-Bewertungen insgesamt: 0
1-Sterne-Bewertungen insgesamt: 0
Ioannis K.

Verifizierter Käufer

Ich empfehle dieses Produkt

Easy application

Easy to apply. Looks to be doing the job but not already at the speed communicated by the manufacturer. Due to the format of the bottle you can't reach the edges of the windscreen.

Uwe K.

Verifizierter Käufer

Ich empfehle dieses Produkt

Perfekt

Also ich habe schon verschiedene solcher Produkte ausprobiert, von RainX über .....

Bis jetzt hat mich das Produkt überzeugt. Das auftragen funktioniert sehr einfach und der Effekt ist da. Was ich zum abperlen sagen kann : Also bei 50 Km/h ist er noch nicht so da, aber der Regen perlt auf der Scheibe gut und man braucht den Wischer nur auf Intervall.

Bei höherer Geschwindigkeit wie ausserorts und Autobahn funktioniert es genial.

Ich konnte nur mit dem Intervall auf längster Zeiteinstellung fahren.

Ich kann es definitiv nur empfehlen.

Thomas M.

Verifizierter Käufer

Ich empfehle dieses Produkt

Funktioniert aber kann die Sicht versperren

Das Produkt an sich ist sehr einfach aufzutragen und funktioniert auch grandios. Allerdings, wie auf der Packung beschrieben, kann es vorkommen, dass die Scheibe bei schnellem Temparaturwechsel einen weissen schleier bekommt. Nach 2 mal Scheibenwischen ist der zwar weg aber trotzdem ein kurzer schock, da man fast nichts mehr sieht.

Ronnie H.

Verifizierter Käufer

Ich empfehle dieses Produkt

Super Produkt umd funktioniert

Das Gehäuse ist bischchen Unförmig, fiel mir runter und hat jetzt einen kleinen riss, somit nicht mer Dicht

Hans-Rudolf H.

Verifizierter Käufer

Ich empfehle dieses Produkt

Softgg Glaco Roll onlatge

Material erhalten tip top brauch die Scheibenwischer nicht mehr sehr zu empfehlen gerne wieder mal lg
Rezensionen geladen
Rezensionen hinzugefügt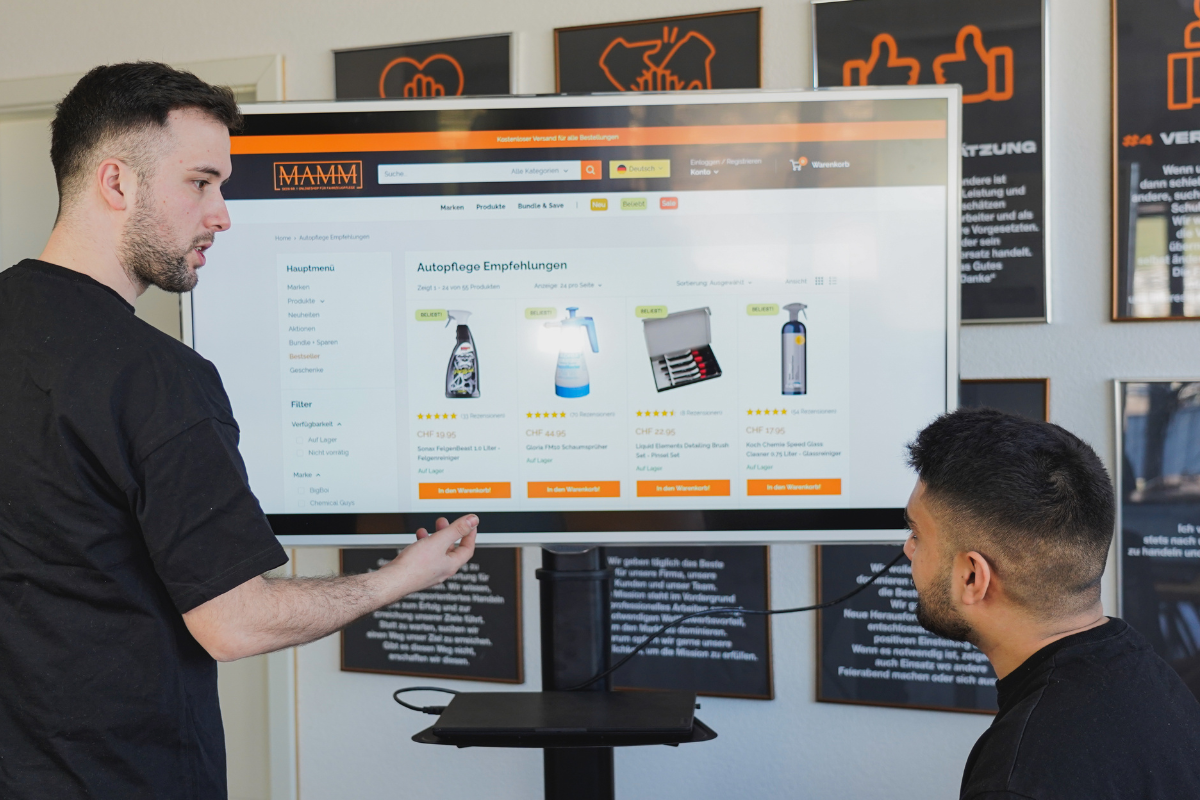 Warum du bei uns kaufen solltest
Wir sind Marktführer in der Schweiz für exzellente Autopflegeprodukte und dafür gibt es viele gute Gründe. Es sind aber nicht unsere Produkte, die uns zu diesem rasanten Wachstum verhelfen, sondern das Verständnis davon immer den Kunden an erster Stelle zu setzen.

Unser Ziel war und ist es immer eine Kauferfahrung für unsere Kunden zu schaffen, die begeistert und uns nachhaltig mit unseren Kunden verbindet. Das ist der Mamm-Unterschied.
Schnelle Lieferung
Kaum bestellt, sorgt unser Logistik-Team dafür, dass deine Bestellung schön und sicher verpackt bereits in den nächsten Tagen bei dir ist.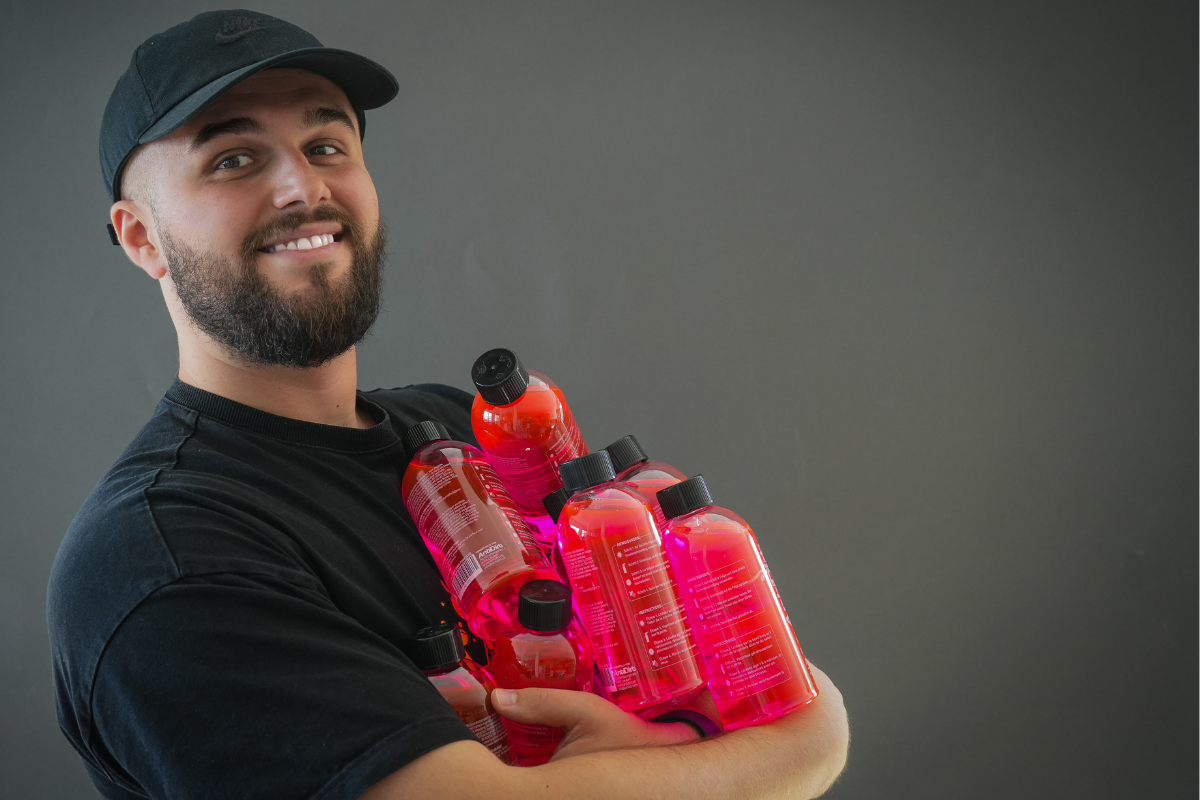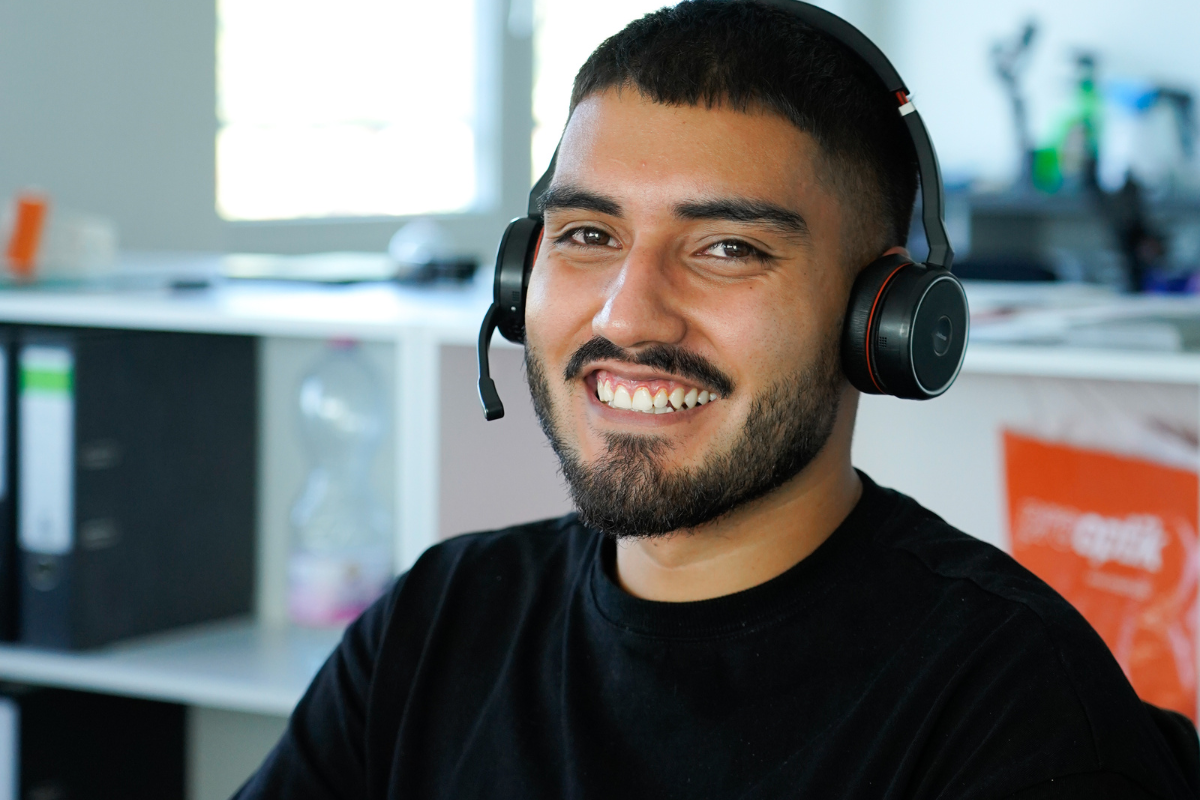 First-Class Support
Unser Team liefert nicht nur schnell Produkte. Wir sind auch für unseren schnellen und zuvorkommenden Support bekannt!
Das gefällt dir sicher auch!