High gloss, beading effect and intensive protection.
The innovative premium preservative wax sets new standards in terms of protection, durability, extreme deep shine, long-term hydrophobic treatment (beading effect), easy-to-clean performance, velvety feel and microbead-free vehicle drying.
The use of polyfunctional reactive components in conjunction with the highest quality care components, which are firmly connected to the surfaces as a network, guarantee perfect and long-lasting high-gloss preservation and improved visibility when it rains (good drop formation). With regular use, the gloss protective effect increases, fine scratches are covered and all rubber and plastic parts as well as convertible roof materials are impregnated and thus protected against fading and embrittlement.
ProtectorWax thus makes a significant contribution to maintaining the value of the vehicles. Can be used as hot, cold and foam wax (mechanically and manually). Achieves optimal drying results even with high conductance values ​​of the process water and with difficult fan geometries. Special fragrances ensure a fruity scent. Optimally suited for all filter systems and biological process water treatment systems. Contains no mineral oil hydrocarbons. VDA compliant class A.

highlights
Newly developed long-term hydrophobic treatment (beading effect)
Very good service life, easy and quick processing
application areas
Foam cannon, gantry car washes, car washes, self-service systems, etc.
5-Sterne-Bewertungen insgesamt: 7
4-Sterne-Bewertungen insgesamt: 0
3-Sterne-Bewertungen insgesamt: 0
2-Sterne-Bewertungen insgesamt: 0
1-Sterne-Bewertungen insgesamt: 0
Ich empfehle dieses Produkt

Ich empfehle dieses Produkt

5 Stars

grossariges Beading/Sheeting

grossartiges Beading/Sheeting, top Leistung, nicht zuviel verwenden, es reicht die angegebene Menge, gute Standzeit, leicht aufzutragen mit ner Gloria FM10

Ich empfehle dieses Produkt

5 Stars

Einfache Handhabung

Verwende das ProtectorWax mit einer Sprühlflasche. Funktioniert wunderbar.

Ich empfehle dieses Produkt

5 Stars

Koch Chemie ProtectorWax 1,0 Liter

Einfach ein super Produkt wie alles von KC. Einfaches Auftragen und top Ergebnis.

Ich empfehle dieses Produkt

5 Stars

Sehr gutes Produkt

Das Wachs lässt sich einfach und unkompliziert verarbeiten und hat einen guten Abperleffekt. Wie lange die Standzeit ist, kann ich aber ebenfalls noch nicht beurteilen.
Rezensionen geladen
Rezensionen hinzugefügt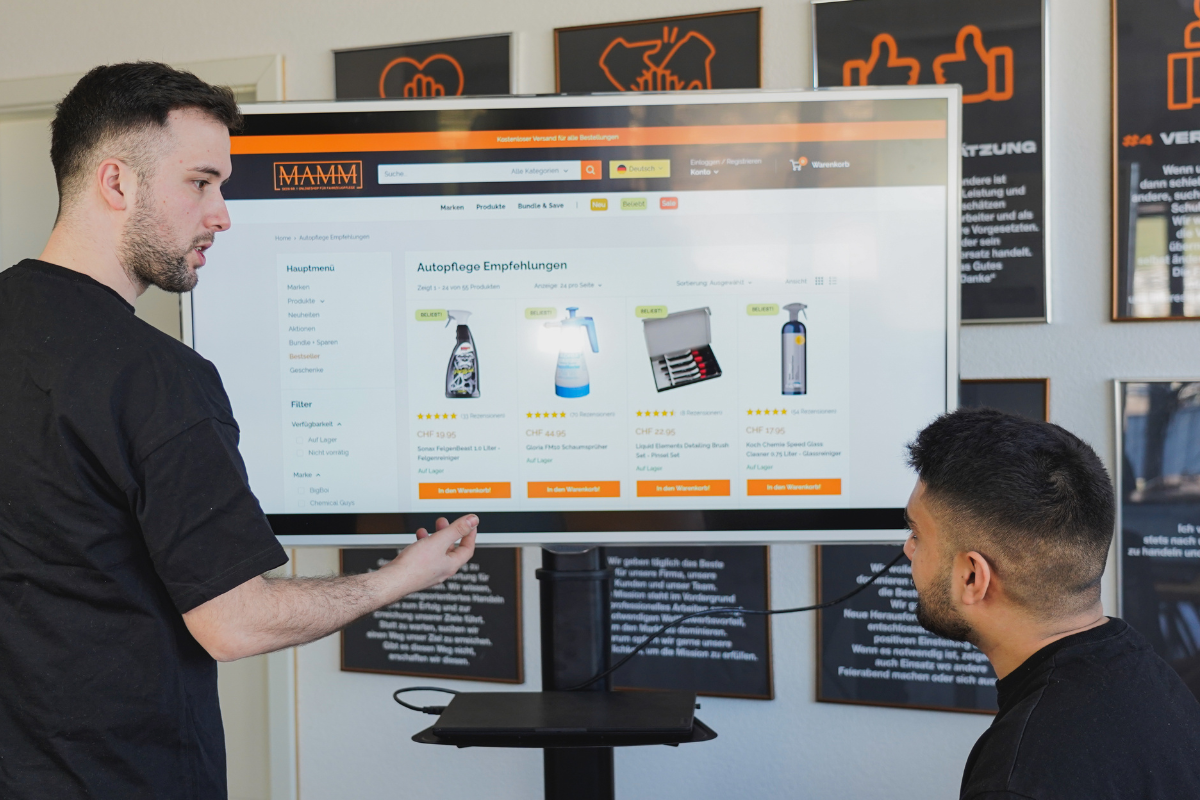 Warum du bei uns kaufen solltest
Wir sind Marktführer in der Schweiz für exzellente Autopflegeprodukte und dafür gibt es viele gute Gründe. Es sind aber nicht unsere Produkte, die uns zu diesem rasanten Wachstum verhelfen, sondern das Verständnis davon immer den Kunden an erster Stelle zu setzen.

Unser Ziel war und ist es immer eine Kauferfahrung für unsere Kunden zu schaffen, die begeistert und uns nachhaltig mit unseren Kunden verbindet. Das ist der Mamm-Unterschied.
Schnelle Lieferung
Kaum bestellt, sorgt unser Logistik-Team dafür, dass deine Bestellung schön und sicher verpackt bereits in den nächsten Tagen bei dir ist.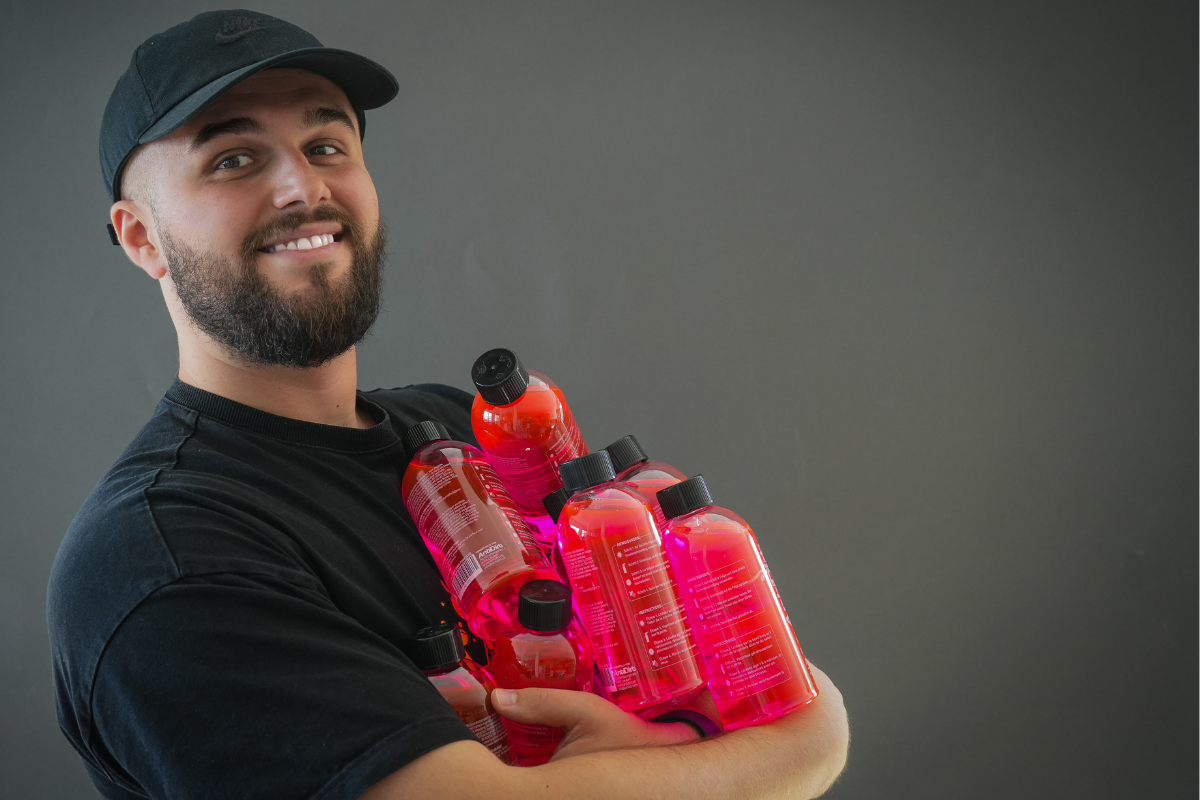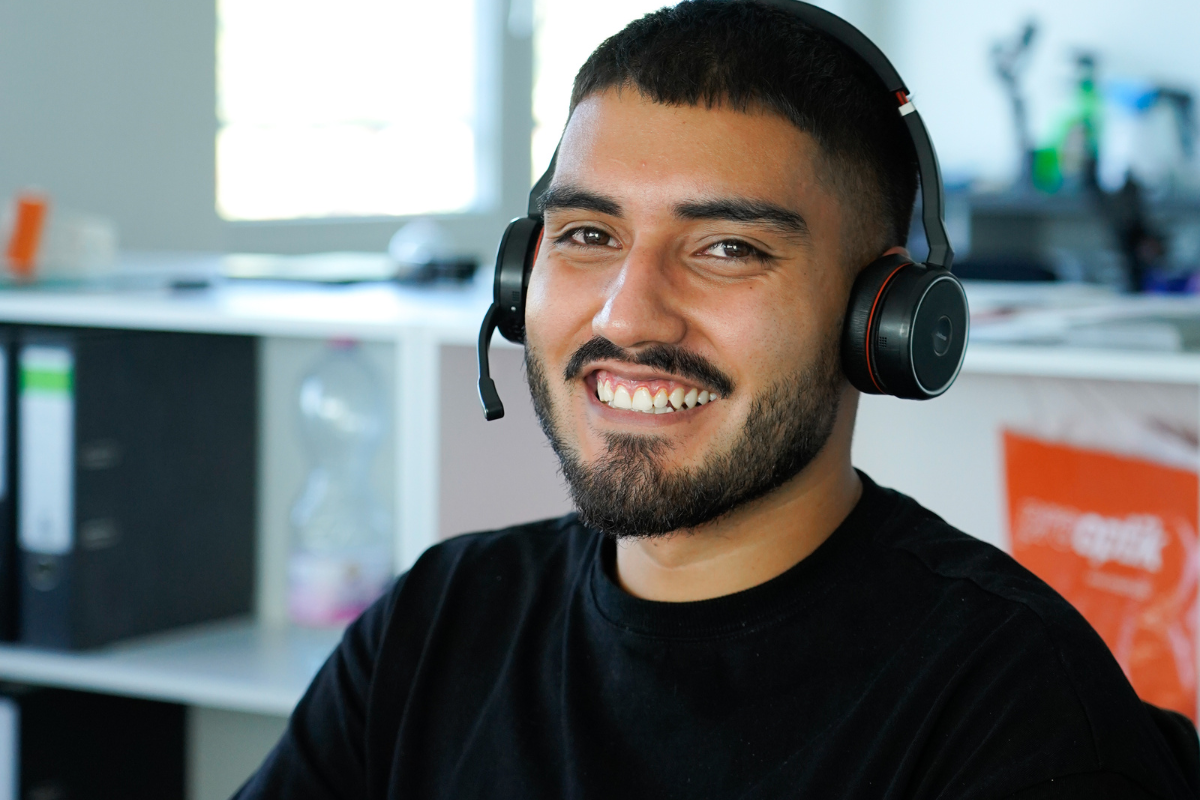 First-Class Support
Unser Team liefert nicht nur schnell Produkte. Wir sind auch für unseren schnellen und zuvorkommenden Support bekannt!
Das gefällt dir sicher auch!