Description:
The ready-to-use surface cleaner for cars, households and businesses. Fingerprints, dust, grease and similar dirt are removed quickly and thoroughly.
Produces a residue and streak-free cleaning result on all smooth surfaces as well as on non-polar materials such as plastics (navigation display, TFT, etc.).
Also ideal for cleaning ventilation slots, textiles, etc. with a cleaning gun, as the recipe leaves no water marks or chemical residues.
With a pleasant scent.
Application recommendation:
Spray the dirty area undiluted, leave to work for a short time and wipe off with a microfibre cloth.
Alternatively, spray on undiluted using a cleaning gun, then switch off the chemical supply and dry with compressed air.
Das Produkt ist ungefährlich.
5-Sterne-Bewertungen insgesamt: 12
4-Sterne-Bewertungen insgesamt: 0
3-Sterne-Bewertungen insgesamt: 0
2-Sterne-Bewertungen insgesamt: 0
1-Sterne-Bewertungen insgesamt: 0
Ich empfehle dieses Produkt

Super Allrounder auch für Leder!

Egal ob ein Navi-Display, oder auch im Zuhause ein PC-Bildschirm, Fernseher etc. Der ASC eignet sich für all diese Oberflächen hervorragend.

Ich empfehle dieses Produkt

5 Stars

TOP

Verwende ihn für den Innenraum, vorwiegend für Kunststoff und Metallteile. Bin bisher sehr zufrieden.

+ Hinterlässt keine Spuren oder Konzertierungen, somit Top für das nachträgliche Behandeln mit dem Refresh-Cockpit-Care von Koch Chemie!

Ich empfehle dieses Produkt

5 Stars

Sehr zufrieden!

Guter Allzweckreiniger, mit feinem Duft. Hat die Fingerabdrücke auf dem Navi ohne Rückstände entfernt. Ein wahrer Allrounder.

Ich empfehle dieses Produkt

5 Stars

Bewertungen sprechen für sich

Ein wunderbarer ASC. Ob Rückstände von Asche auf dem Ledersitz, oder Flecken vom ausschütten von Redbull, der Koch Chemie ASC entfernt diese Rückstände mühelos und bringt die Oberfläche wieder in den normalen Zustand.

Ich empfehle dieses Produkt

5 Stars

Guter Allrounder

Für Display und Tacho perfekt aber auch im allgemeinen super.

Sehr ergiebig aber leider etwas Teuer im Vergleich zu Deutschland.
Rezensionen geladen
Rezensionen hinzugefügt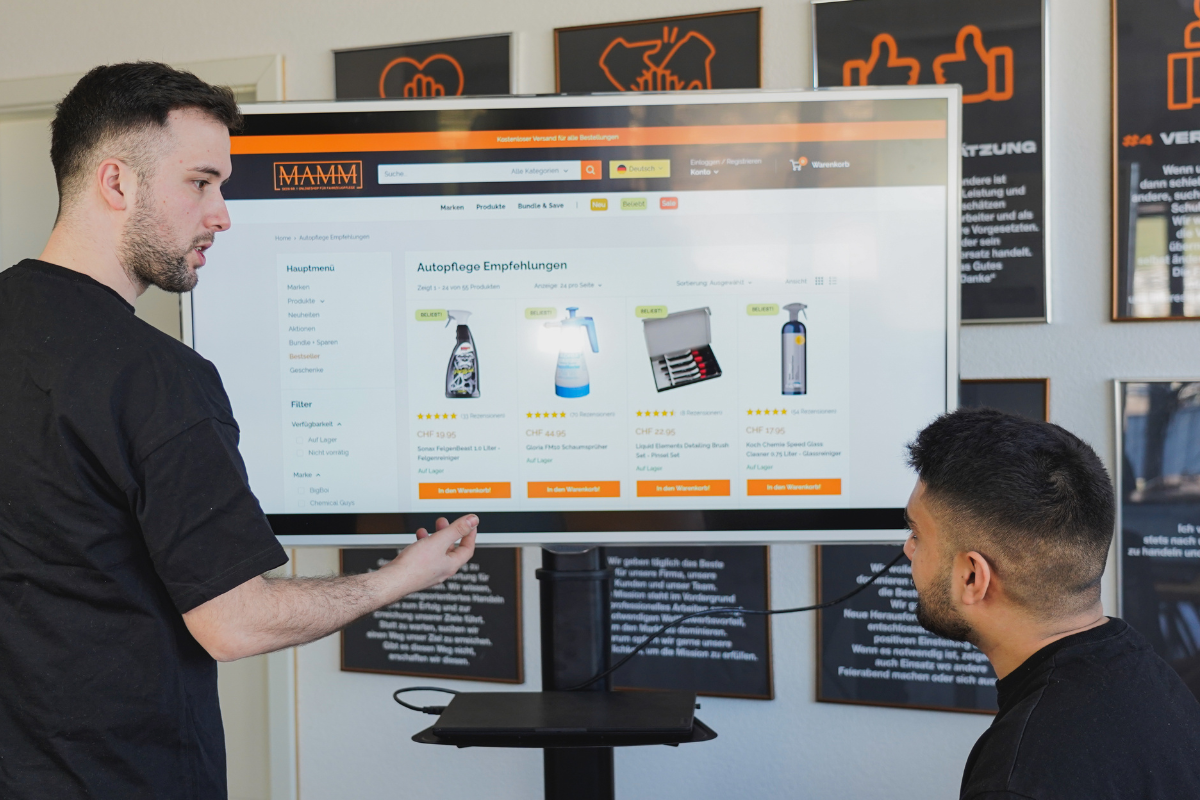 Warum du bei uns kaufen solltest
Wir sind Marktführer in der Schweiz für exzellente Autopflegeprodukte und dafür gibt es viele gute Gründe. Es sind aber nicht unsere Produkte, die uns zu diesem rasanten Wachstum verhelfen, sondern das Verständnis davon immer den Kunden an erster Stelle zu setzen.

Unser Ziel war und ist es immer eine Kauferfahrung für unsere Kunden zu schaffen, die begeistert und uns nachhaltig mit unseren Kunden verbindet. Das ist der Mamm-Unterschied.
Schnelle Lieferung
Kaum bestellt, sorgt unser Logistik-Team dafür, dass deine Bestellung schön und sicher verpackt bereits in den nächsten Tagen bei dir ist.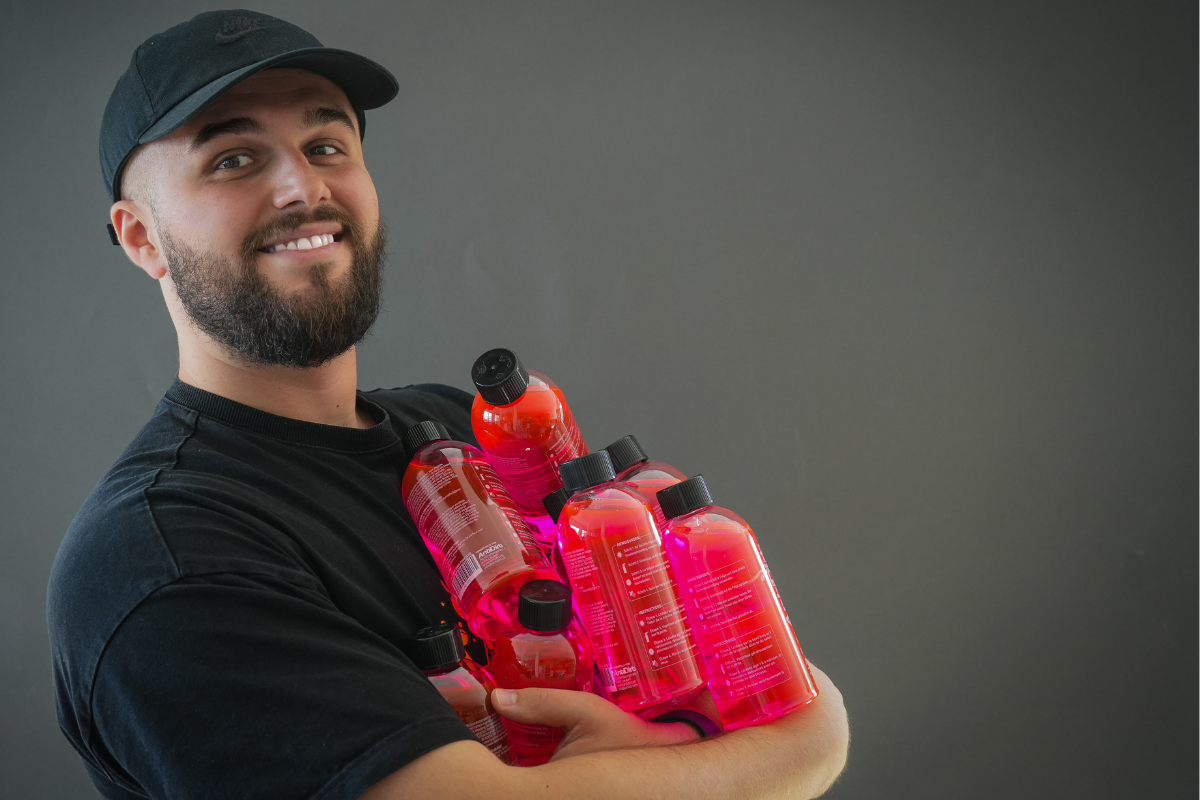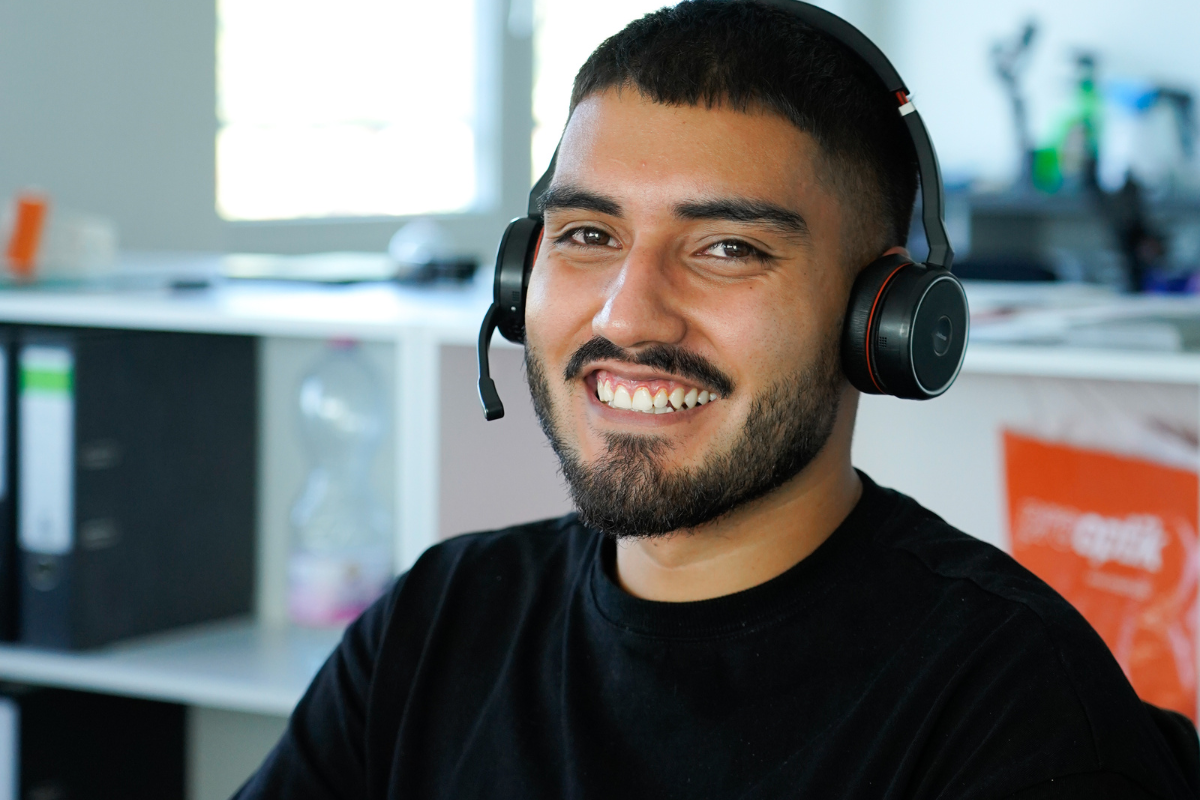 First-Class Support
Unser Team liefert nicht nur schnell Produkte. Wir sind auch für unseren schnellen und zuvorkommenden Support bekannt!
Das gefällt dir sicher auch!