Gentle horsehair, a natural wooden handle and an ergonomic shape are combined in the Gyeon Q²M LeatherBrush and offer you safe and comfortable leather care.
Safe and Ergonomic
The Q²M LeatherBrush has been designed to be as safe and effective as possible on all types of leather.
The natural horsehair brush effectively removes dirt from the structure of the upholstery.
The ergonomic wooden handle has rounded edges to prevent damage and provide a good grip even when wet.
Das Produkt ist ungefährlich.
5-Sterne-Bewertungen insgesamt: 6
4-Sterne-Bewertungen insgesamt: 1
3-Sterne-Bewertungen insgesamt: 0
2-Sterne-Bewertungen insgesamt: 0
1-Sterne-Bewertungen insgesamt: 0
Ich empfehle dieses Produkt

4 Stars

Lederbürste

Lederbürste ist okee aber etwas hart. Könnte weicher sein, beim einreiben das Reinigers kommt man

nicht so gut in die kleinen Ecken und Rillen, hatte das Gefühl das die Borsten nicht in die Rillen runter

kamen. Für den Preis ist sie gut.

Ich empfehle dieses Produkt

5 Stars

Lederbürste

Die Bürste liegt gut in den Händen, man kommt überall hin mit der Bürste. Die Borsten sind weich und für jeden Leder typ zu gebrauchen.

Ich empfehle dieses Produkt

5 Stars

top Qualität

Die Bürste ist nicht zu gross, ideal auch für schwierige stellen im Fahrzeug. Grundsätzlich verlieren bürste bei der ersten Anwendung haare, dies war bei dieser Bürste nicht der Fall. Top Bürste. Meine sitze sehen nun wieder wie neu aus.

Ich empfehle dieses Produkt

5 Stars

Molto morbida

Spazzola molto morbida, la uso sui miei sedili in pelle

Ich empfehle dieses Produkt

5 Stars

Top Produkt

Liegt perfekt in der Hand. Ideal für die Lederreinigung
Rezensionen geladen
Rezensionen hinzugefügt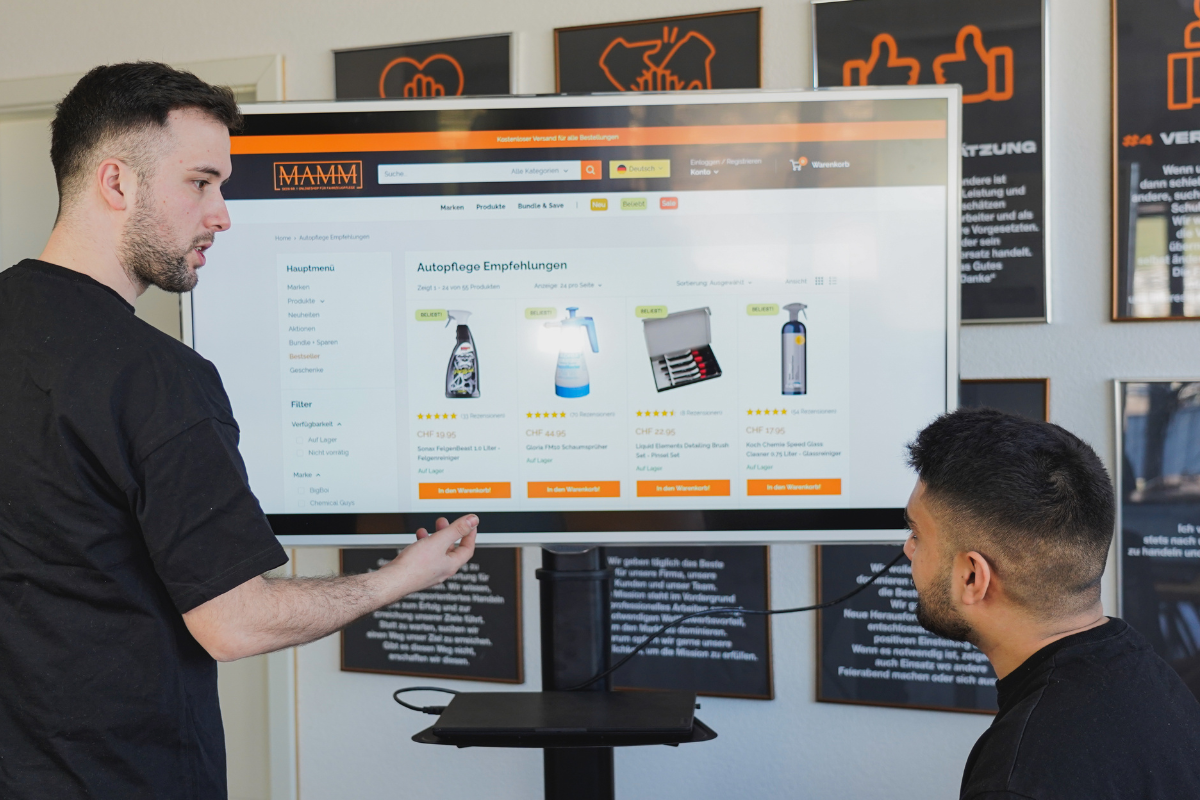 Warum du bei uns kaufen solltest
Wir sind Marktführer in der Schweiz für exzellente Autopflegeprodukte und dafür gibt es viele gute Gründe. Es sind aber nicht unsere Produkte, die uns zu diesem rasanten Wachstum verhelfen, sondern das Verständnis davon immer den Kunden an erster Stelle zu setzen.

Unser Ziel war und ist es immer eine Kauferfahrung für unsere Kunden zu schaffen, die begeistert und uns nachhaltig mit unseren Kunden verbindet. Das ist der Mamm-Unterschied.
Schnelle Lieferung
Kaum bestellt, sorgt unser Logistik-Team dafür, dass deine Bestellung schön und sicher verpackt bereits in den nächsten Tagen bei dir ist.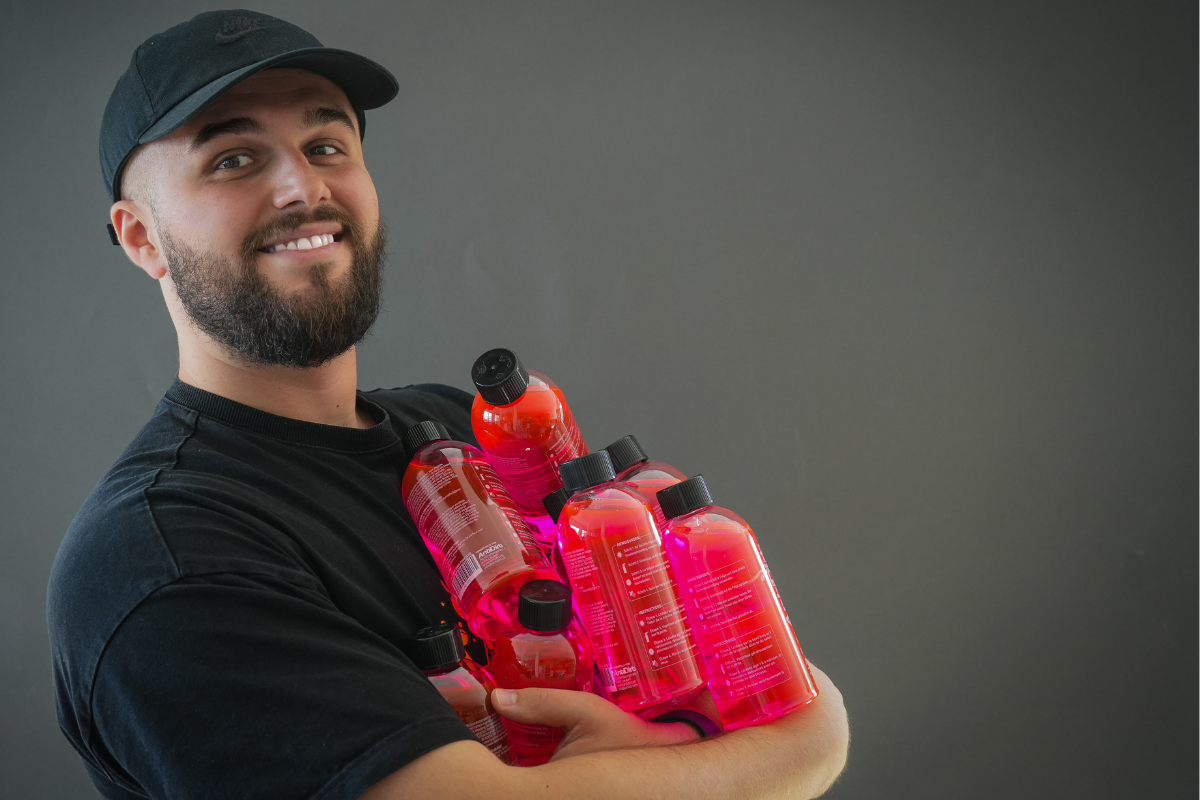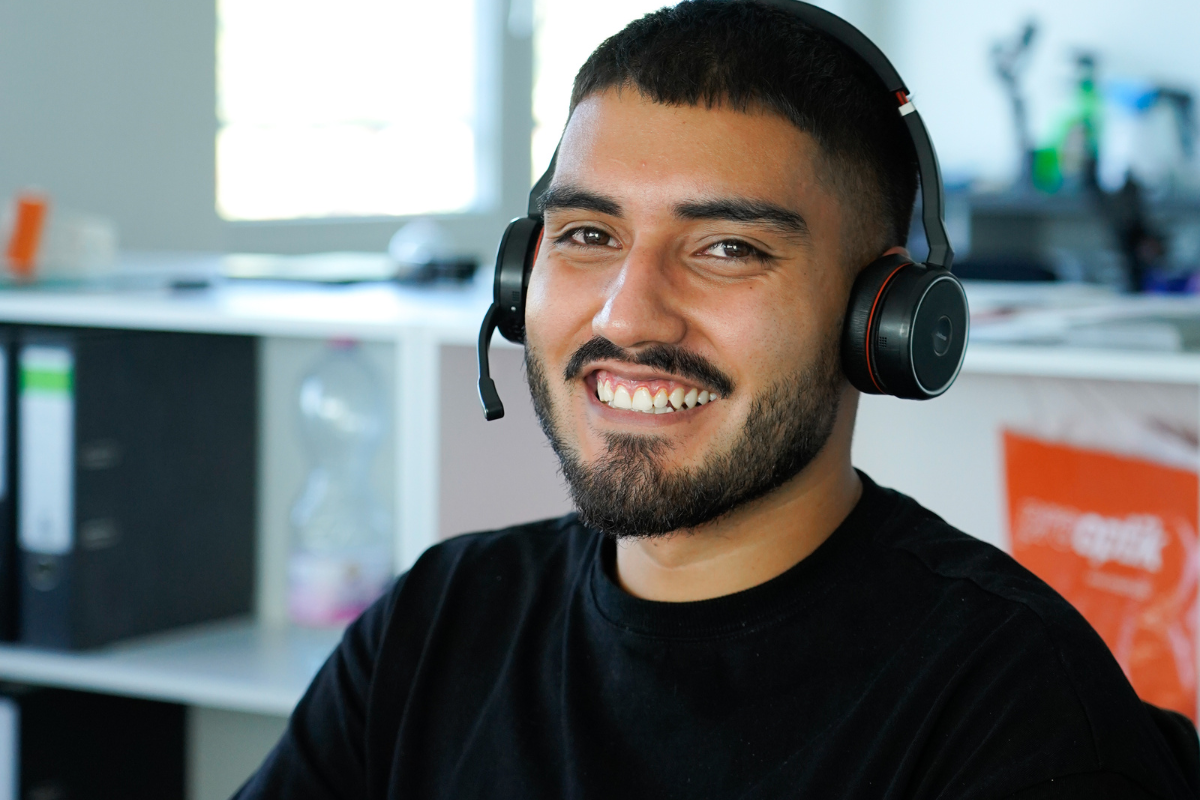 First-Class Support
Unser Team liefert nicht nur schnell Produkte. Wir sind auch für unseren schnellen und zuvorkommenden Support bekannt!
Das gefällt dir sicher auch!