Meguiar's Hydrophobic Polymer Technology is now in an easy to use spray wax. Ultimate Quik Wax is the perfect solution to maintain and maintain paintwork protection between wax applications. The special formulation even allows processing in direct sunlight. The product leaves no white residue on plastic and rubber. So easy and fast, you can wax your entire vehicle in minutes! The powerful protection and strong water beading effect last for weeks! Also ideal for protecting matt paintwork as well as gloss and matt foils!

Besides that:
The spray wax also leaves no wax residue on rubber or plastic.
bonus point:
The spray wax can even be applied super quickly and easily - even in sunshine - and ensures maximum beading effect.
The application is super easy:
Spray on the car after washing
After a short exposure time of 5-10 seconds, remove again with a soft microfibre cloth.
Highlights:
Very easy and quick application
Can also be applied in direct sunlight
Gives your vehicle surface a beautiful smoothness and high gloss
Manufacturer:
Contents:
1x Meguiar's Ultimate Quik Wax - spray wax, 450ml
The descriptive text of the article is subject to the copyright of the author and may not be used by third parties!
Das Produkt ist ungefährlich.
5-Sterne-Bewertungen insgesamt: 12
4-Sterne-Bewertungen insgesamt: 1
3-Sterne-Bewertungen insgesamt: 0
2-Sterne-Bewertungen insgesamt: 0
1-Sterne-Bewertungen insgesamt: 0
Ich empfehle dieses Produkt

5 Stars

Bester "Quik Wax"

Habe mittlerweile einige Produkte ausprobiert, das Quik Wax von Meguiars schlägt aber keiner. Haftet lang und regeneriert die bestehende Wachsschicht. Es hält definitiv was es verspricht!

Ich empfehle dieses Produkt

5 Stars

Tolles Produkt

MEGUIARS ULTIMATE QUIK WAX SPRÜHWACHS 450ML, verwende ich schon lange. Eine Freude nach dem Auftragen. Der Glanz und der Schutz überzeugt!

Ich empfehle dieses Produkt

5 Stars

Top

Absolut top Sprühwachs - müheloses Auftragen sowie super Ergebnis

Ich empfehle dieses Produkt

5 Stars

Top

Eines der aller Besten

Ich empfehle dieses Produkt

5 Stars

Top

Wer sein Auto liebt,liebt auch dieses Produkt
Rezensionen geladen
Rezensionen hinzugefügt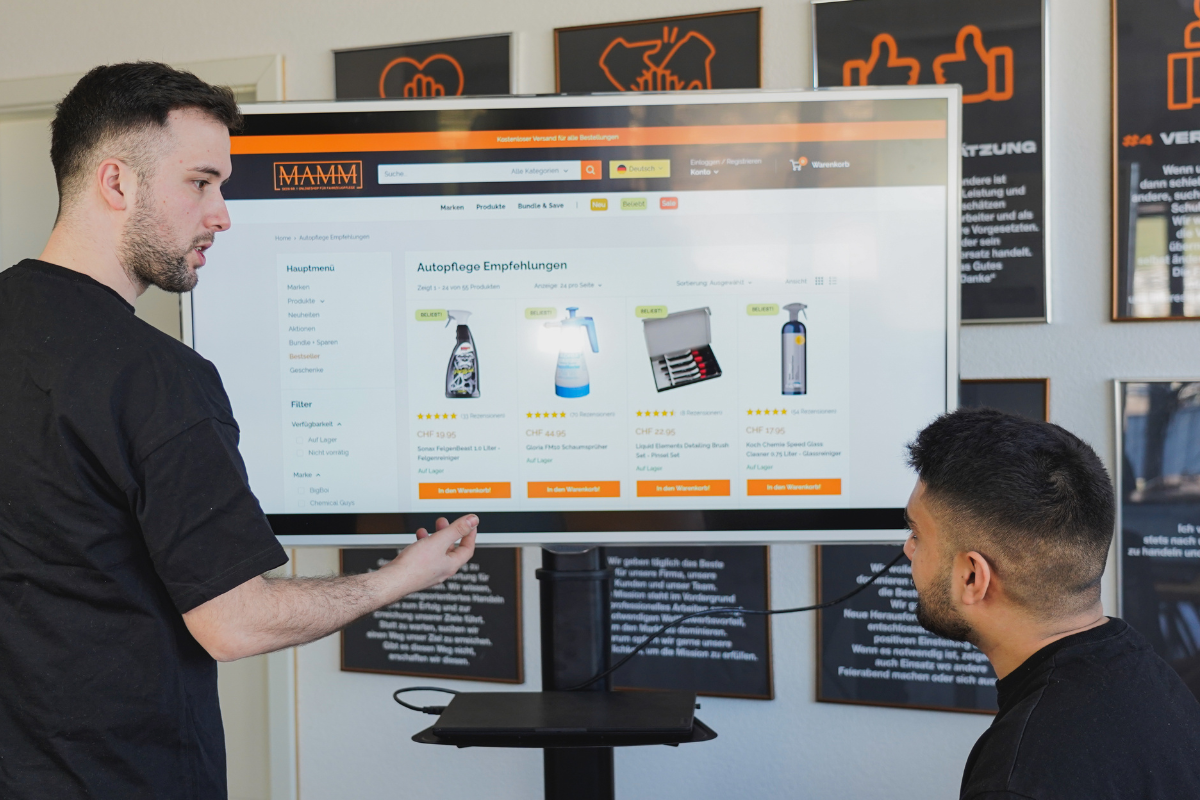 Warum du bei uns kaufen solltest
Wir sind Marktführer in der Schweiz für exzellente Autopflegeprodukte und dafür gibt es viele gute Gründe. Es sind aber nicht unsere Produkte, die uns zu diesem rasanten Wachstum verhelfen, sondern das Verständnis davon immer den Kunden an erster Stelle zu setzen.

Unser Ziel war und ist es immer eine Kauferfahrung für unsere Kunden zu schaffen, die begeistert und uns nachhaltig mit unseren Kunden verbindet. Das ist der Mamm-Unterschied.
Schnelle Lieferung
Kaum bestellt, sorgt unser Logistik-Team dafür, dass deine Bestellung schön und sicher verpackt bereits in den nächsten Tagen bei dir ist.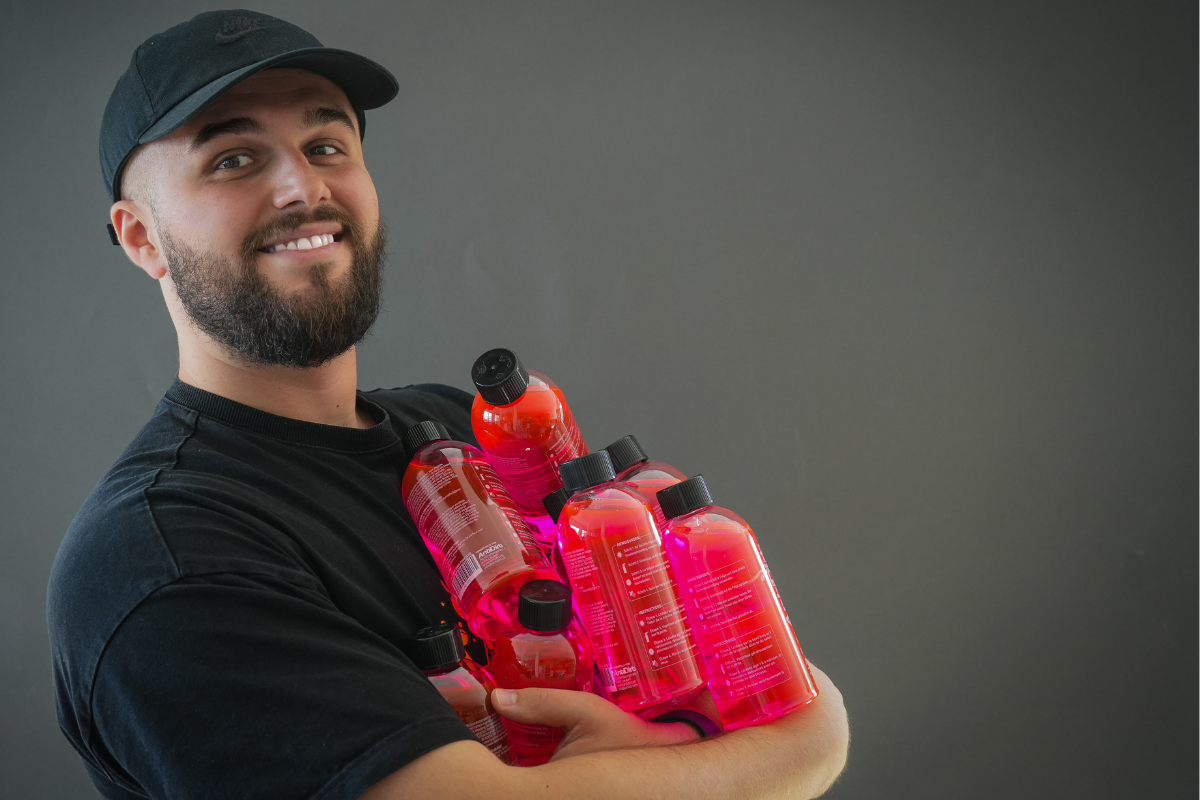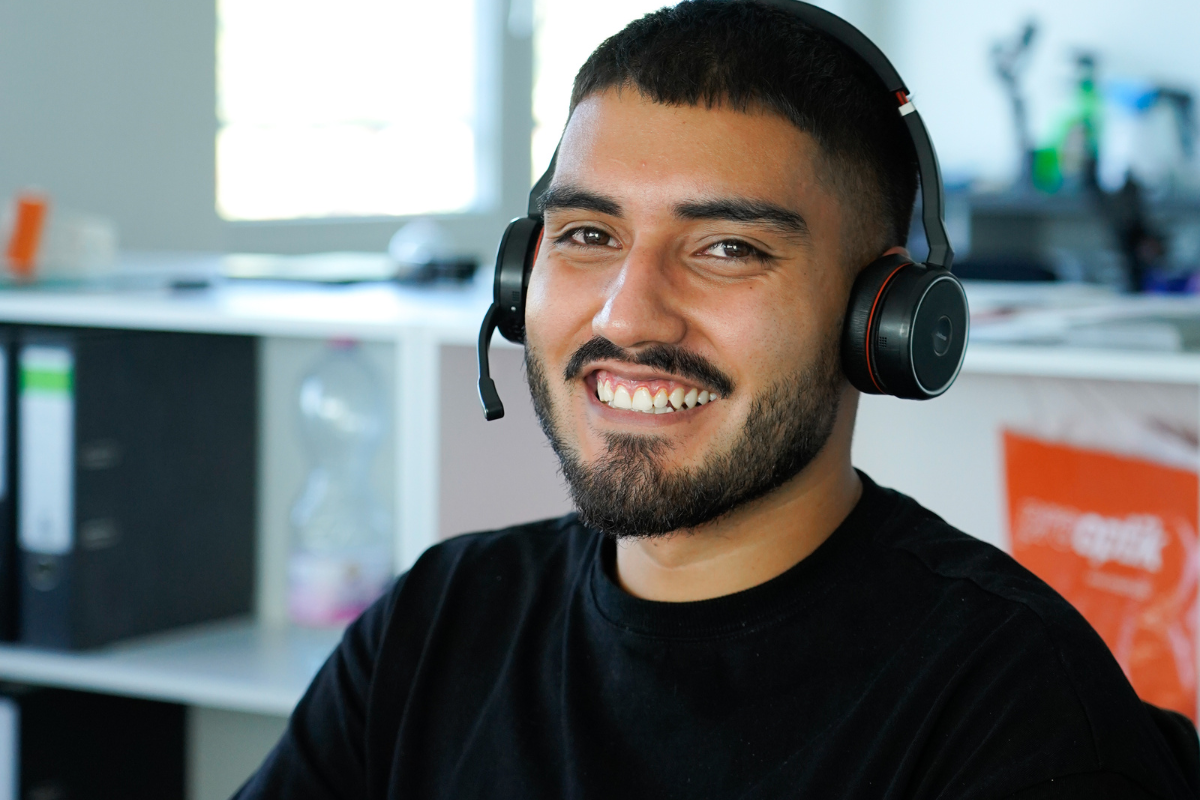 First-Class Support
Unser Team liefert nicht nur schnell Produkte. Wir sind auch für unseren schnellen und zuvorkommenden Support bekannt!
Das gefällt dir sicher auch!