Meguiar's Ultimate Quik Detailer - Your new quick paint cleaner that gives your car a rich shine. The application of the Ultimate Quik Detailer from Meguiars is very simple. In addition to the cleaning performance, the Meguiar's Ultimate Quik Detailer comes with a wax booster that gives your paintwork an excellent beading effect and, as already promised, a rich shine.

How do I ensure the Meguiar's Ultimate Quik Detailer is performing at its best?
After applying the quick paint cleaner, a flash-off time of approx. 12 hours is recommended so that the wax booster in the Quik Detailer can achieve its full potential.
The performance is then shown above all in the impressively smooth surface and in the beading behavior.
Quik Detailer for matt paints
The Meguiar's Ultimate Quik Detailer is also excellent for matt paintwork or matt foils and is used in this area by many car care enthusiasts and professionals.
What you should consider when cleaning matt paintwork
Don't rub the surface too hard on matte paints and matte foils. You should also pay attention to this when using Meguiar's Ultimate Quik Detailer!
highlights
Very easy application
gives your vehicle a strong shine
gives your vehicle surface a nice smoothness
Contains a special formula that gives your car some wax protection (wax booster)
MANUFACTURER
contents
1x Meguiar's Ultimate Quik Detailer, 650ml
The descriptive text of the article is subject to the copyright of the author and may not be used by third parties!
Das Produkt ist ungefährlich.
5-Sterne-Bewertungen insgesamt: 19
4-Sterne-Bewertungen insgesamt: 0
3-Sterne-Bewertungen insgesamt: 1
2-Sterne-Bewertungen insgesamt: 1
1-Sterne-Bewertungen insgesamt: 0
Ich empfehle dieses Produkt

Sehr empfehlenswert

Der Meguiars Ultimate Quik Detailer ist bei mir schon seit einigen Jahren im Einsatz!

Ich bin mit dem Ergebnis dieses Produktes absolut zufrieden! Mein schwarzes Fahrzeug bekommt dadurch nach der Handwäsche noch einen Finalen-Touch!

Ich empfehle dieses Produkt

Gut aber nicht Top

Versigelung und zu Verarbeiten ist beim Detailer Ceramic von Meguiars besser.

Ich empfehle dieses Produkt

sehr gutes Produkt

Super gutes Produkt, bin sehr zufrieden damit,

Ich empfehle dieses Produkt

5 Stars

Schnellreiniger

Auto waschen, abtrocknen und der Quick detailer als Finish aufsprühen. Lässt sich super mit Mikrofasergewebe Tuch abwischen und hinterlässt keine Schlieren.

Bei schwarzen Lacken wirklich ein perfekter schöner Glanz. Auch um zwischendurch den Lack von Fingerabdrücken oder Vogelkot zu reinigen.

Absolut zu empfehlen!

Ich empfehle dieses Produkt

5 Stars

Super auf Schwarzem Unilack!

Für mich ist der Meguiars Ultimate Quick Detailer ein sehr Gutes Produkt.Sicher ist er Teurer als andere Detailer auf dem Markt,aber auf Schwarzem Unilack ist er für mich die Beste Wahl.Habe schon viele andere Namhafte Produkte auf meinem Schwarzen Auto ausprobiert die nur geschmiert oder Wolken hinterliesen.Lange Standzeit könnt ihr aber nicht Erwarten!Es ist immer noch ein Detailer,und kein Spraywachs!
Rezensionen geladen
Rezensionen hinzugefügt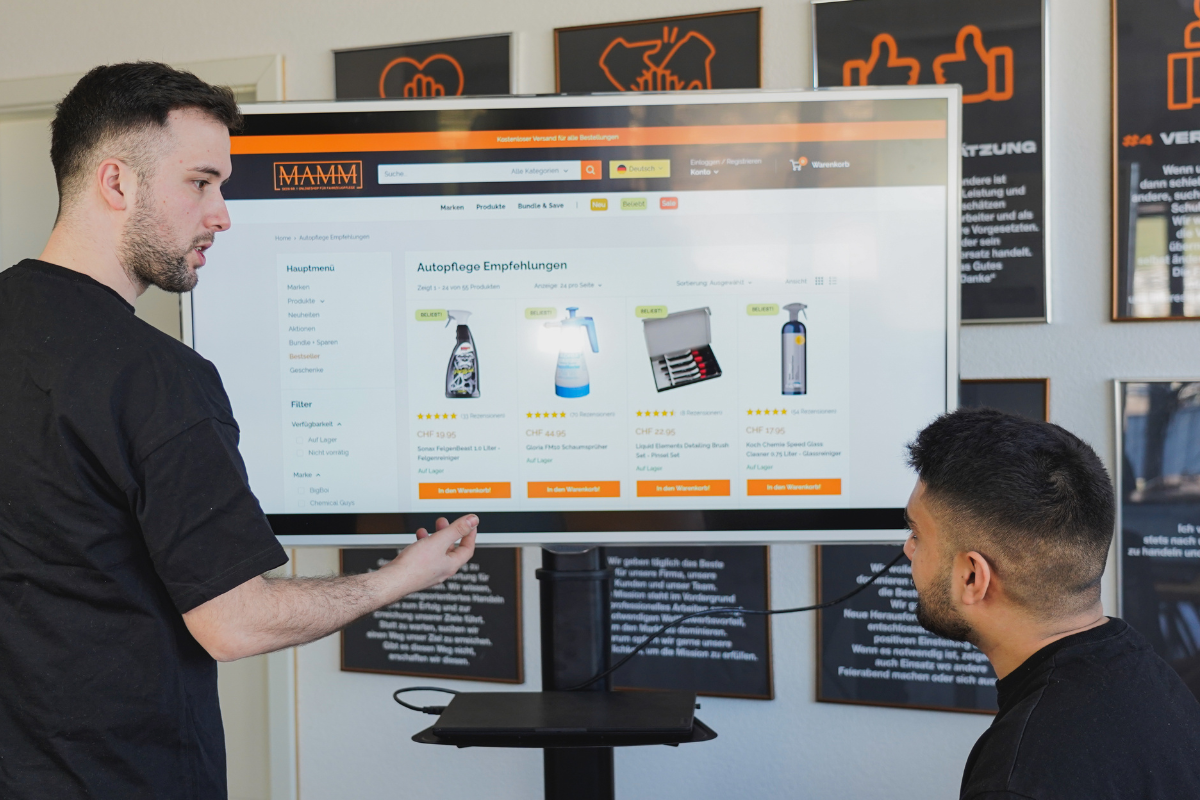 Warum du bei uns kaufen solltest
Wir sind Marktführer in der Schweiz für exzellente Autopflegeprodukte und dafür gibt es viele gute Gründe. Es sind aber nicht unsere Produkte, die uns zu diesem rasanten Wachstum verhelfen, sondern das Verständnis davon immer den Kunden an erster Stelle zu setzen.

Unser Ziel war und ist es immer eine Kauferfahrung für unsere Kunden zu schaffen, die begeistert und uns nachhaltig mit unseren Kunden verbindet. Das ist der Mamm-Unterschied.
Schnelle Lieferung
Kaum bestellt, sorgt unser Logistik-Team dafür, dass deine Bestellung schön und sicher verpackt bereits in den nächsten Tagen bei dir ist.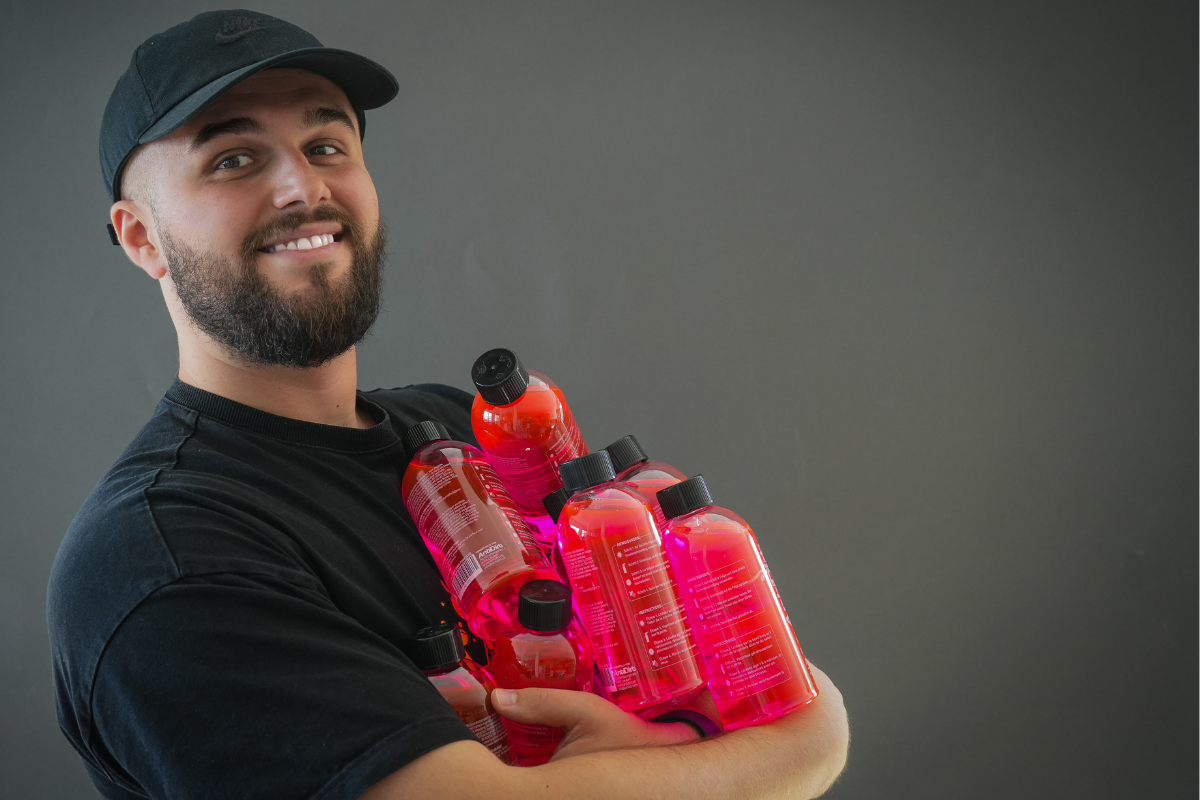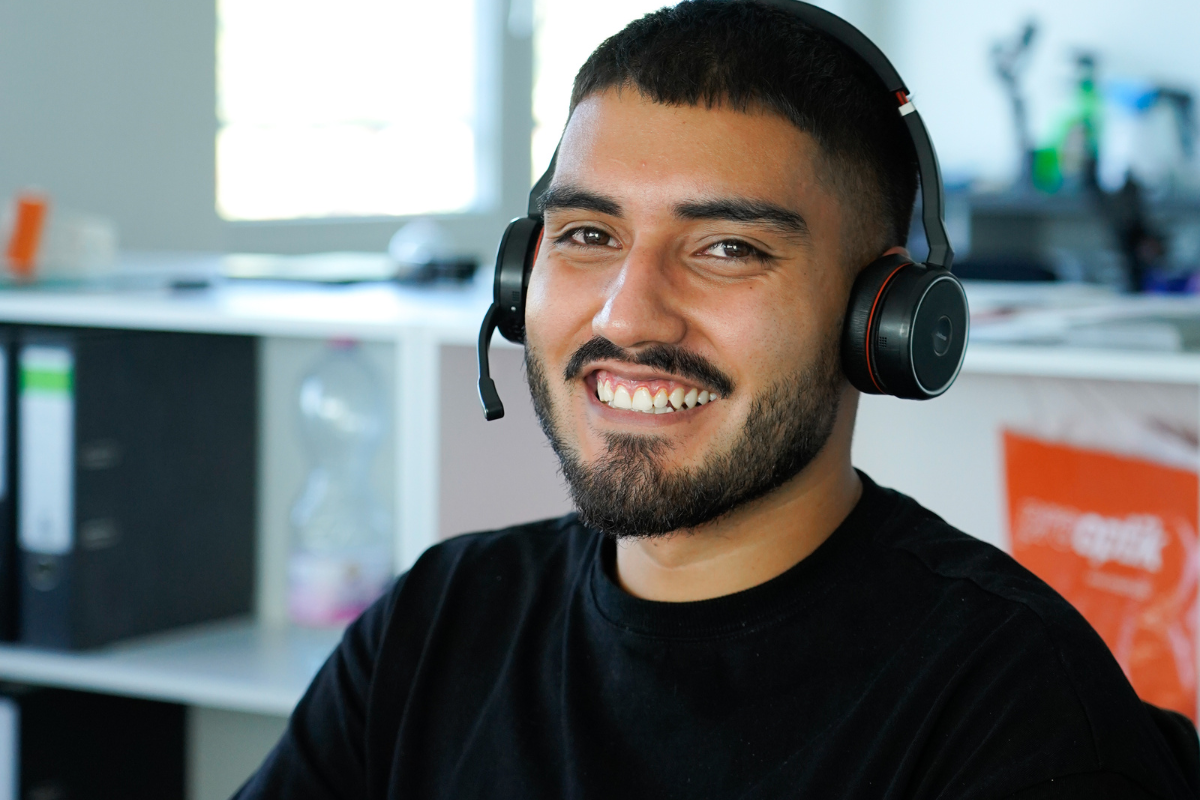 First-Class Support
Unser Team liefert nicht nur schnell Produkte. Wir sind auch für unseren schnellen und zuvorkommenden Support bekannt!
Das gefällt dir sicher auch!