Meguiar's Perfect Clarity Glass Cleaner was developed with the help of glass experts to find the easiest way to clean windows and mirrors without streaks or residue. The unique formula offers an excellent cleaning effect. Simply spray on and wipe off. Dissolves even the most stubborn dirt and easily removes vinyl fumes, smoker film, bird droppings as well as tree and insect residues. Safe on all window tints.
Advantages:
Dirt-repellent effect, water beading effect
Increased safety thanks to reduced use of windscreen wipers at higher speeds.
Excellent cleaning performance, easily removes insect residues, tree sap, tar, smoker film and bird droppings.
Safe on all surfaces.

Safety instructions:
Can cause allergic reactions.
5-Sterne-Bewertungen insgesamt: 4
4-Sterne-Bewertungen insgesamt: 0
3-Sterne-Bewertungen insgesamt: 0
2-Sterne-Bewertungen insgesamt: 0
1-Sterne-Bewertungen insgesamt: 0
Ich empfehle dieses Produkt

TOP Produkt

sehr guter Scheibenreiniger, sehr einfach in der Anwendung

Ich empfehle dieses Produkt

5 Stars

An excellent product for widows and mirrors

Having tried different products for windows, this one is definitely the most efficient one. With one spray you can cover side windows easily.

Combined with a dedicated microfibre towel you will have fantastic results. Doesnt leave any streaking and the smell is excellent for your indoor window cleaning.

Very recommended, five out of five stars!

Ich empfehle dieses Produkt

5 Stars

Super Glasreiniger

Ein gutes Produkt & riecht auch gut. Benütze ihn sehr viel und schmiert auch nicht.

Ich empfehle dieses Produkt

5 Stars

Bester Glas Reiniger für innen und aussen

Draussen entfernt er mühelos Insekten, im Innenraum hinterlässt er keine Spuren und keine Schlieren.
Rezensionen geladen
Rezensionen hinzugefügt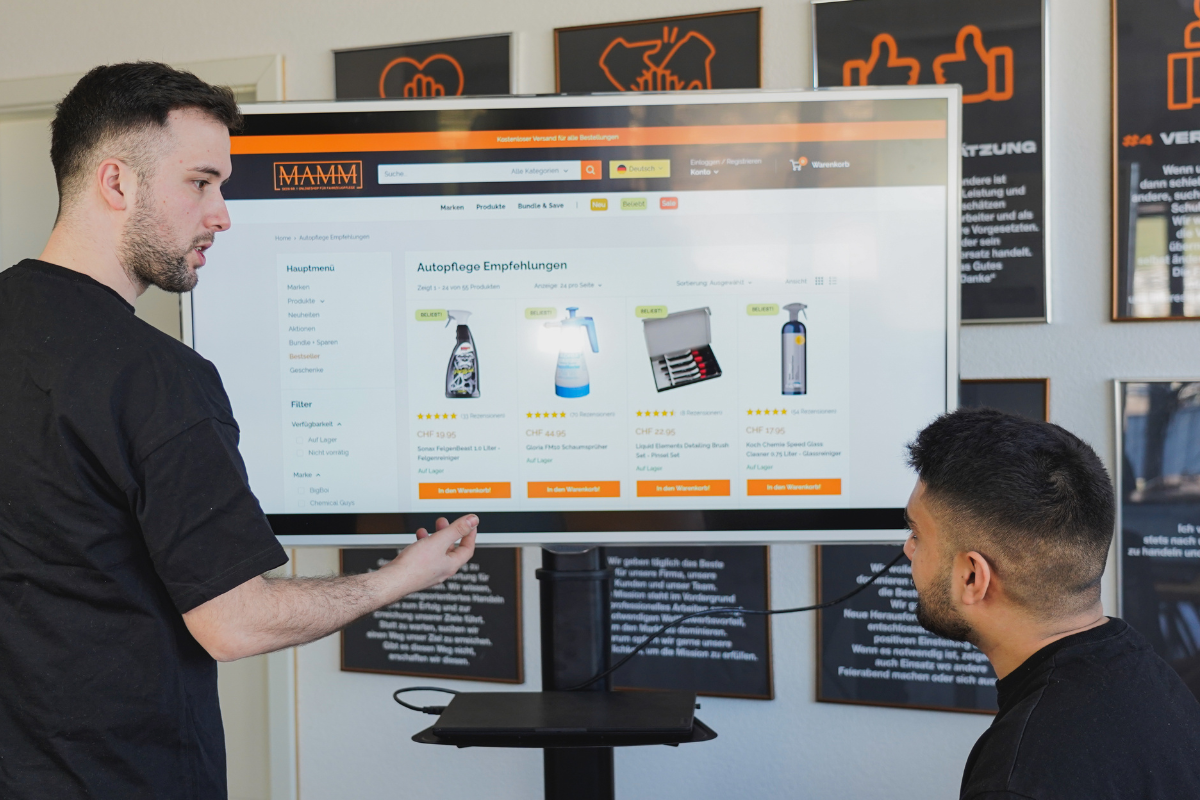 Warum du bei uns kaufen solltest
Wir sind Marktführer in der Schweiz für exzellente Autopflegeprodukte und dafür gibt es viele gute Gründe. Es sind aber nicht unsere Produkte, die uns zu diesem rasanten Wachstum verhelfen, sondern das Verständnis davon immer den Kunden an erster Stelle zu setzen.

Unser Ziel war und ist es immer eine Kauferfahrung für unsere Kunden zu schaffen, die begeistert und uns nachhaltig mit unseren Kunden verbindet. Das ist der Mamm-Unterschied.
Schnelle Lieferung
Kaum bestellt, sorgt unser Logistik-Team dafür, dass deine Bestellung schön und sicher verpackt bereits in den nächsten Tagen bei dir ist.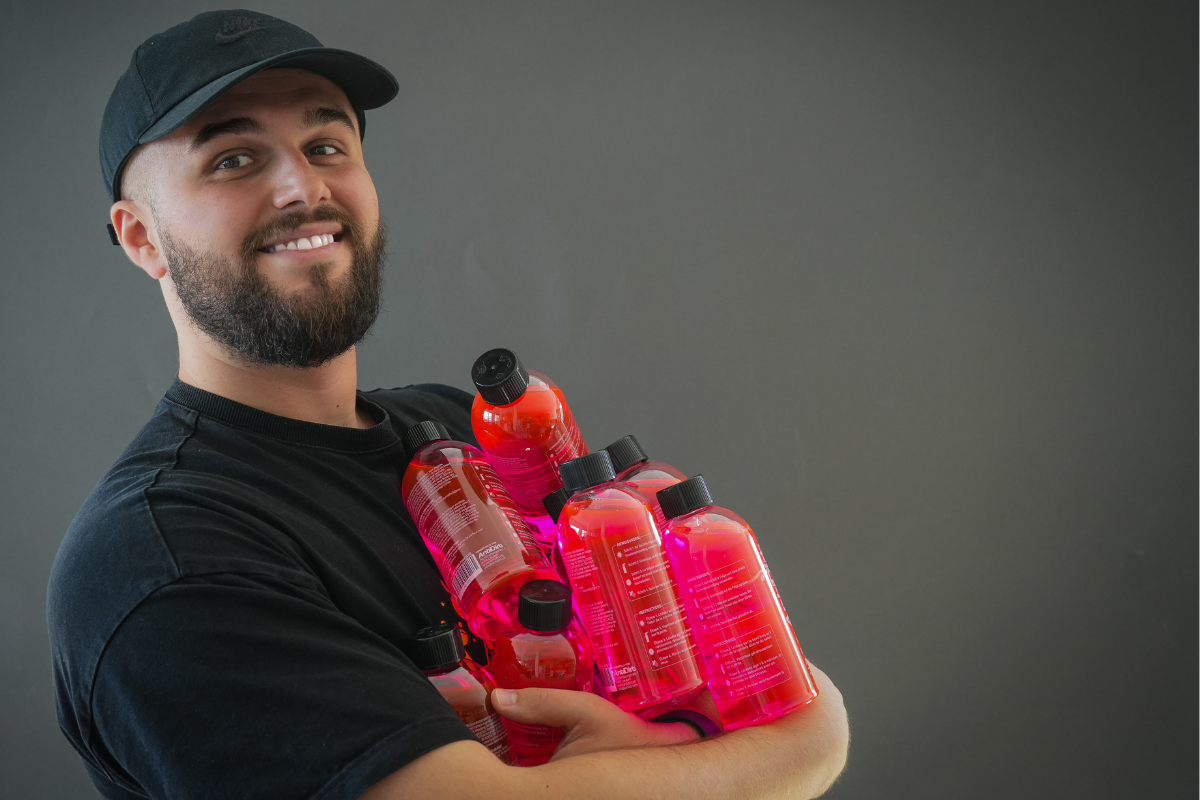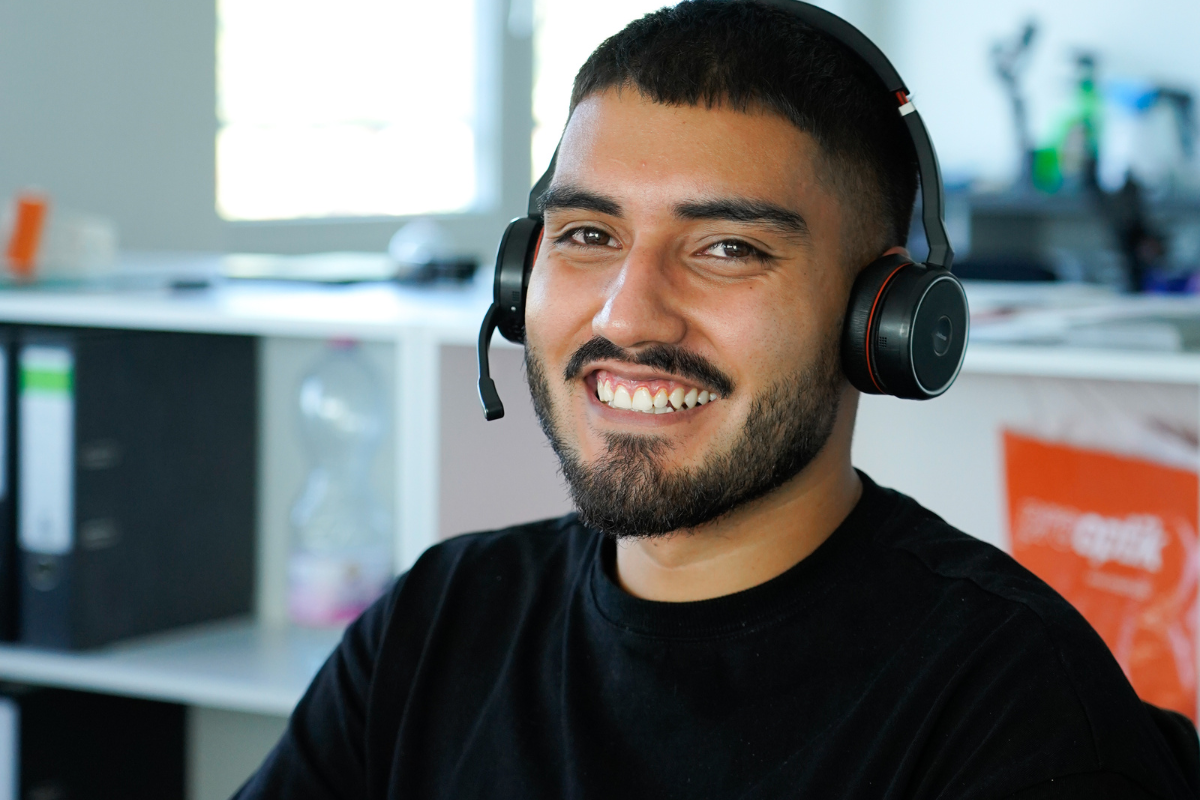 First-Class Support
Unser Team liefert nicht nur schnell Produkte. Wir sind auch für unseren schnellen und zuvorkommenden Support bekannt!
Das gefällt dir sicher auch!