In contrast to conventional room fresheners, which only mask unpleasant odours, Meguiar's Whole Car Air Re-Fresher penetrates the entire interior and ensures a pleasant fragrance experience. The spray fragrance that emerges automatically at the push of a button is distributed evenly over the circulation circuit of the ventilation system and also penetrates into areas that are difficult to access. Even stubborn odors are permanently and completely removed.
Advantages:
Fresh summer scent
Instantly and permanently removes the strongest odors such as cigarette smoke, food spoilage, pet odors and more
Instantly refreshes vehicle interiors
Reliable effectiveness and stability even with strong interior heating

Safety instructions:
Extremely flammable aerosol.
Pressurized container: may burst if heated
Harmful to aquatic organisms, with long-term effect.
aContains (name of sensitizing substance). Can cause allergic reactions.
5-Sterne-Bewertungen insgesamt: 4
4-Sterne-Bewertungen insgesamt: 0
3-Sterne-Bewertungen insgesamt: 1
2-Sterne-Bewertungen insgesamt: 0
1-Sterne-Bewertungen insgesamt: 1
Ich empfehle dieses Produkt

Meguiar's Air Re-Fresher Sweet Summer Breeze

Top Artikel. Erfrischt das Auto. Richt gut.

Ich empfehle dieses Produkt

Ich empfehle dieses Produkt nicht

unzufrieden

Qualitat its nicht ganz nicht

Nur par tage smeckte

Ich empfehle dieses Produkt

3 Stars

Hat seine Wirkung

Die Wirkung des Air Re-Fresher ist nicht zu bezweifeln. Erfüllt seine Aufgabe gut und hält das Fahrzeug in einem frischen Duft. Einzig allein die Geschmacksrichtung Sweet Summer Breeze ist individuell auf die Person zu verstehen. Bei warmen Wetter (+25 Grad) kann der Duft störend sein. Das nächste Mal definitiv neutraler Duft.

Ich empfehle dieses Produkt

5 Stars

Super Duft

Am Anfang etwas intensiv doch nach ein paar Tag Riecht es sehr angenehm.

Für Raucher Autos sehr empfehlenswert.
Rezensionen geladen
Rezensionen hinzugefügt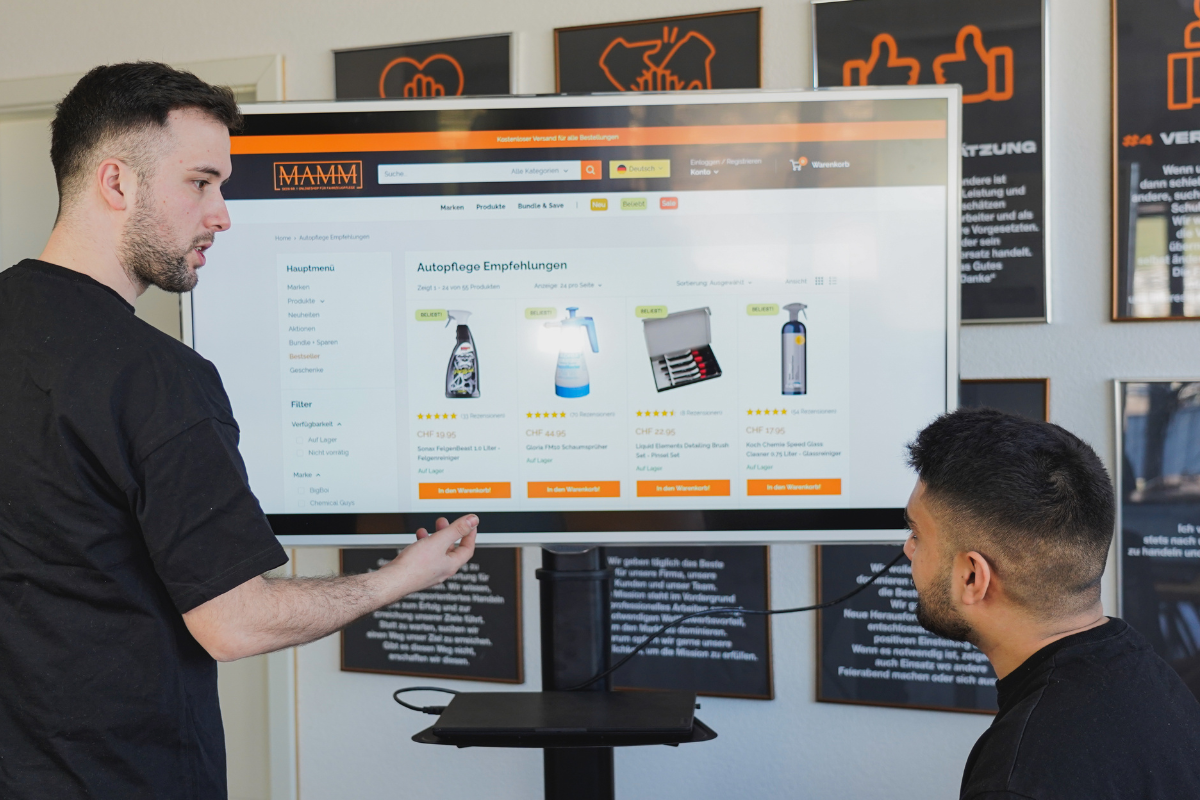 Warum du bei uns kaufen solltest
Wir sind Marktführer in der Schweiz für exzellente Autopflegeprodukte und dafür gibt es viele gute Gründe. Es sind aber nicht unsere Produkte, die uns zu diesem rasanten Wachstum verhelfen, sondern das Verständnis davon immer den Kunden an erster Stelle zu setzen.

Unser Ziel war und ist es immer eine Kauferfahrung für unsere Kunden zu schaffen, die begeistert und uns nachhaltig mit unseren Kunden verbindet. Das ist der Mamm-Unterschied.
Schnelle Lieferung
Kaum bestellt, sorgt unser Logistik-Team dafür, dass deine Bestellung schön und sicher verpackt bereits in den nächsten Tagen bei dir ist.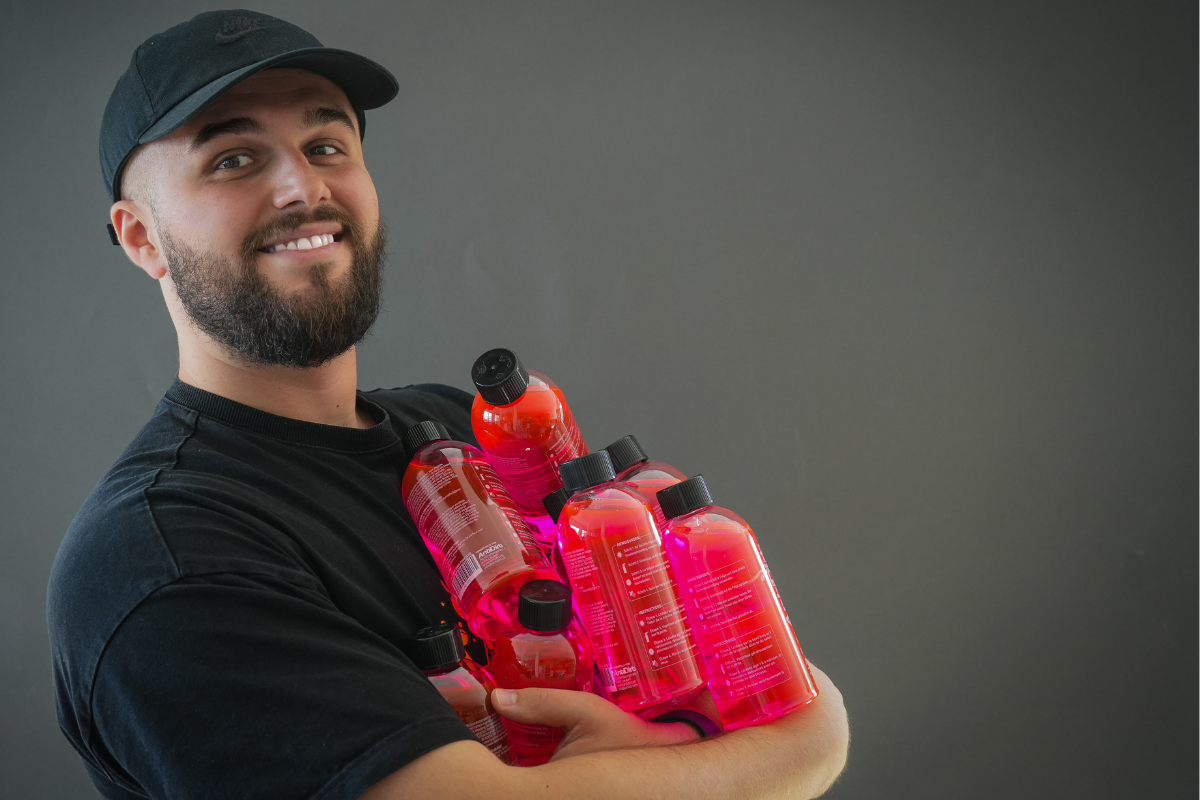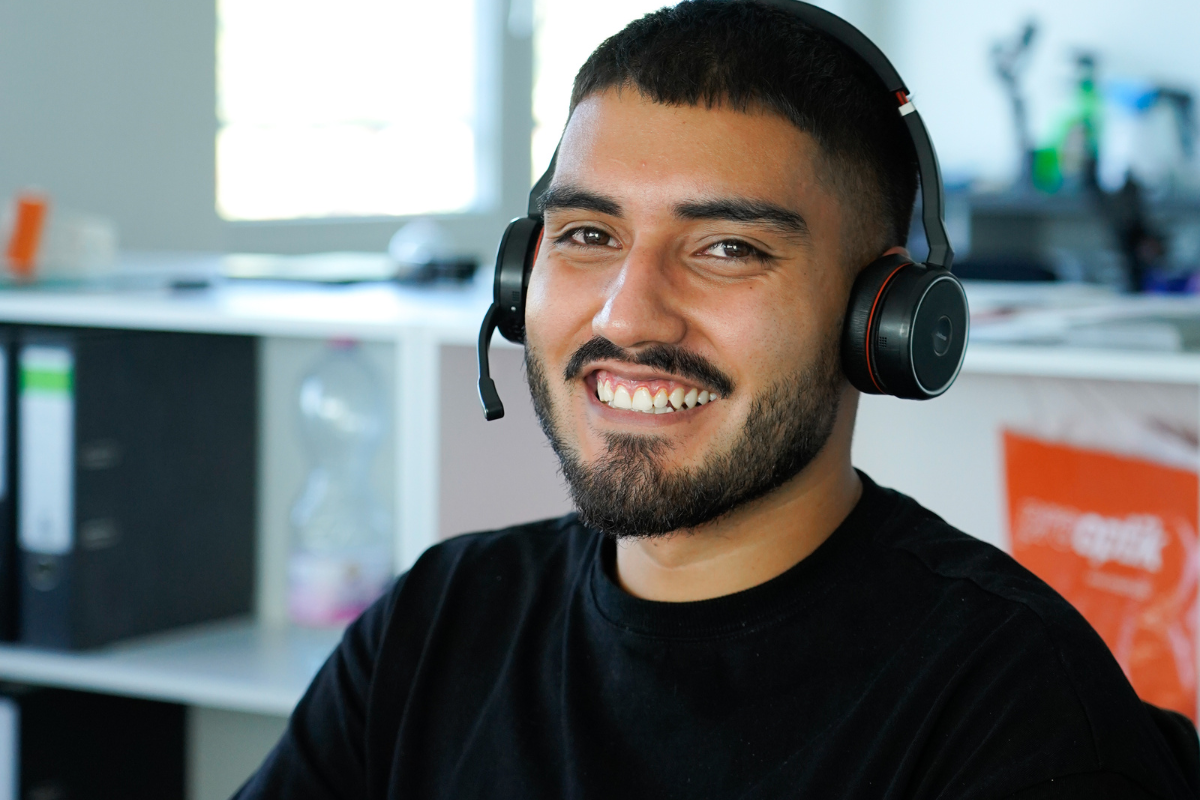 First-Class Support
Unser Team liefert nicht nur schnell Produkte. Wir sind auch für unseren schnellen und zuvorkommenden Support bekannt!
Das gefällt dir sicher auch!