Koch Chemie Speed ​​Glass Cleaner:
The ready-to-use glass cleaner for all smooth surfaces on vehicles and buildings Page 1 of 1
etc. Effortlessly removes stubborn dirt from oil, grease, insects and the like.
Pulls off streaks freely and improves due to the gloss and smoothness additive
gliding effect of the cleaning cloth. With a fresh scent
Application areas:
Smooth surfaces such as windows, mirrors, tiles, sheet metal, worktops, etc.
Application recommendation:
Spray on and wipe off.
Soft99 Glaco Roll On:
The Soft99 Glaco Roll On Large is very water-repellent. You can use it on all your glass surfaces (glass and mirror). The beading effect works from a speed of 45 km/h. All the water droplets are simply carried away from the windshield by the wind.
By the way, you can also use the Soft99 Glaco Roll On Large in winter.
Because: In winter it makes it more difficult for the windows to freeze.
Das Produkt ist ungefährlich.
5-Sterne-Bewertungen insgesamt: 6
4-Sterne-Bewertungen insgesamt: 1
3-Sterne-Bewertungen insgesamt: 0
2-Sterne-Bewertungen insgesamt: 0
1-Sterne-Bewertungen insgesamt: 0
Ich empfehle dieses Produkt

Ich empfehle dieses Produkt

Klare Sicht

Regen perlt genial ab! 1A!

Ich empfehle dieses Produkt

Alles wie versprochen

Super, kann es nur empfehlen

Ich empfehle dieses Produkt

Schwierig aufzutragen und Beschreibung auf Deutsch falsch - aber sonst - HAMMER !!

Zuerst das Positive:

Das Zeug ist super !!

Wo man bei anderen Produkten doch teils deutlich über 70km/h fahren muss, setzt hier der Effekt wirklich schon bei 40km/h ein…

Heute morgen nur ein paar Tropfen auf der Scheibe gehabt (nächtlicher Regen) und bin bei sonst trockenem Wetter losgefahren - bei knapp 50 war auf einmal die Schreibe fast trocken !

Das Negative:

Produkt kommt mit einem Aufkleber mit der deutschen Anleitung und die ist nicht komplett ???

Dort wird nicht geschrieben, dass man das Zeug auch wieder nach gewisser Zeit wegpolieren muss - ok - nur Leute, die das das erste Mal benutzen würden den Fehler machen - aber ich finde das echt nicht gut. Vor allem noch schlimmer finde ich, dass der Aufkleber nicht weggeht..

Man muss also die online Anleitung suchen und nachschauen - ich hatte es das erste Mal benutzt und wollte einfach sicher gehen.

Hat mich echt geärgert.

Das Auftragen geht prima - sehr easy - wirklich gut.

Das Polieren hingegen ist ein Cardiotraining…. dachte ich hätte alles weg - setzte mich ins Auto und die Scheibe war noch voller Schlieren…

Da muss man echt ein paar Mal drüber gehen.

Aber absolute Kaufempfehlung !!!

Ich empfehle dieses Produkt

super einfache versiegelung

ich habe sie gleich nach erhalt ausprobiert, der Reiniger ist super gut, die Versiegelung, ganz einfache anwendung und wasser läuft perfekt ab, ohne zu schmieren. Muss wohl die wischerblätter tauschen sie rattern über die ar...glatte scheibe. sehr empfehlends wert
Rezensionen geladen
Rezensionen hinzugefügt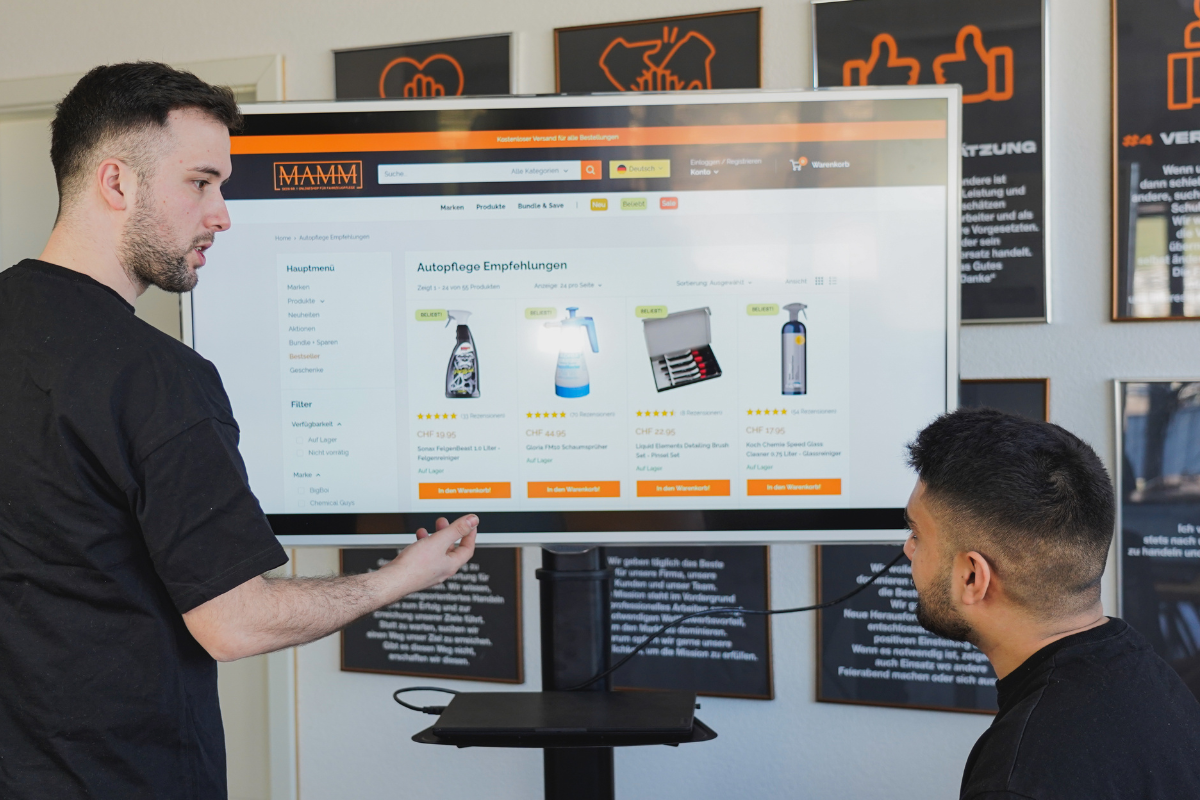 Warum du bei uns kaufen solltest
Wir sind Marktführer in der Schweiz für exzellente Autopflegeprodukte und dafür gibt es viele gute Gründe. Es sind aber nicht unsere Produkte, die uns zu diesem rasanten Wachstum verhelfen, sondern das Verständnis davon immer den Kunden an erster Stelle zu setzen.

Unser Ziel war und ist es immer eine Kauferfahrung für unsere Kunden zu schaffen, die begeistert und uns nachhaltig mit unseren Kunden verbindet. Das ist der Mamm-Unterschied.
Schnelle Lieferung
Kaum bestellt, sorgt unser Logistik-Team dafür, dass deine Bestellung schön und sicher verpackt bereits in den nächsten Tagen bei dir ist.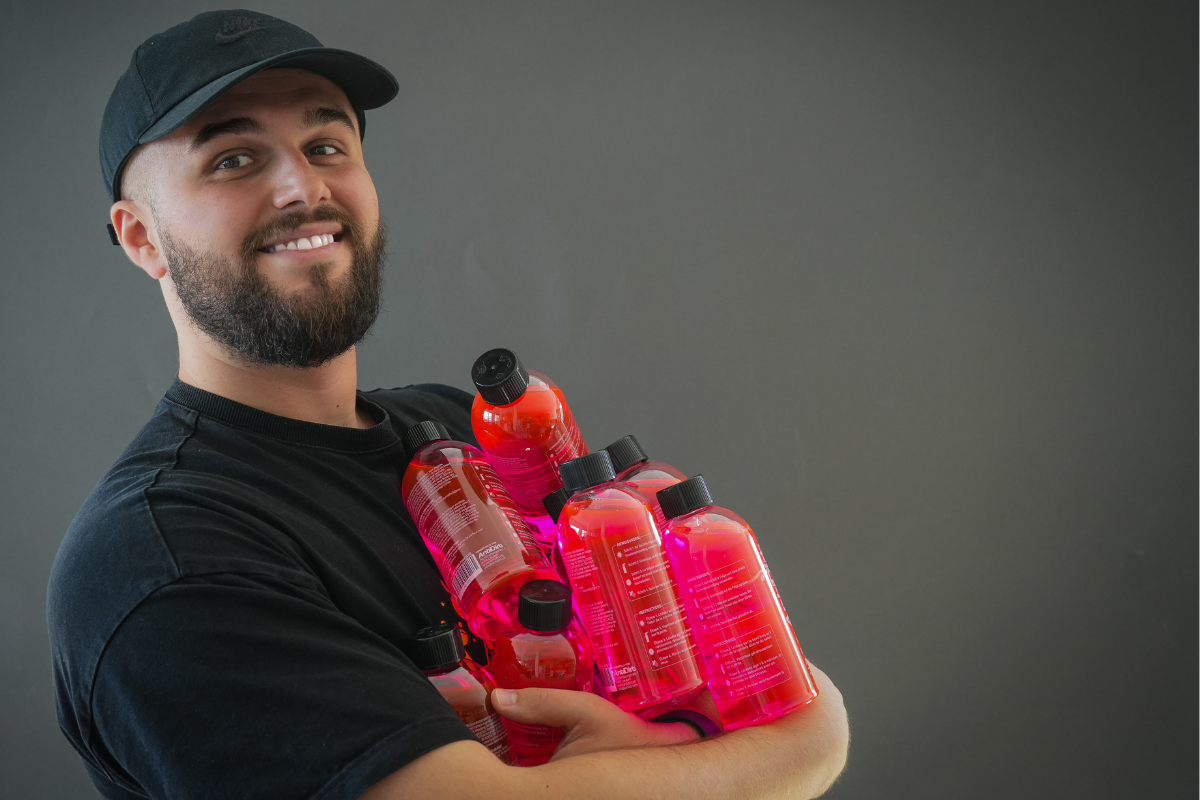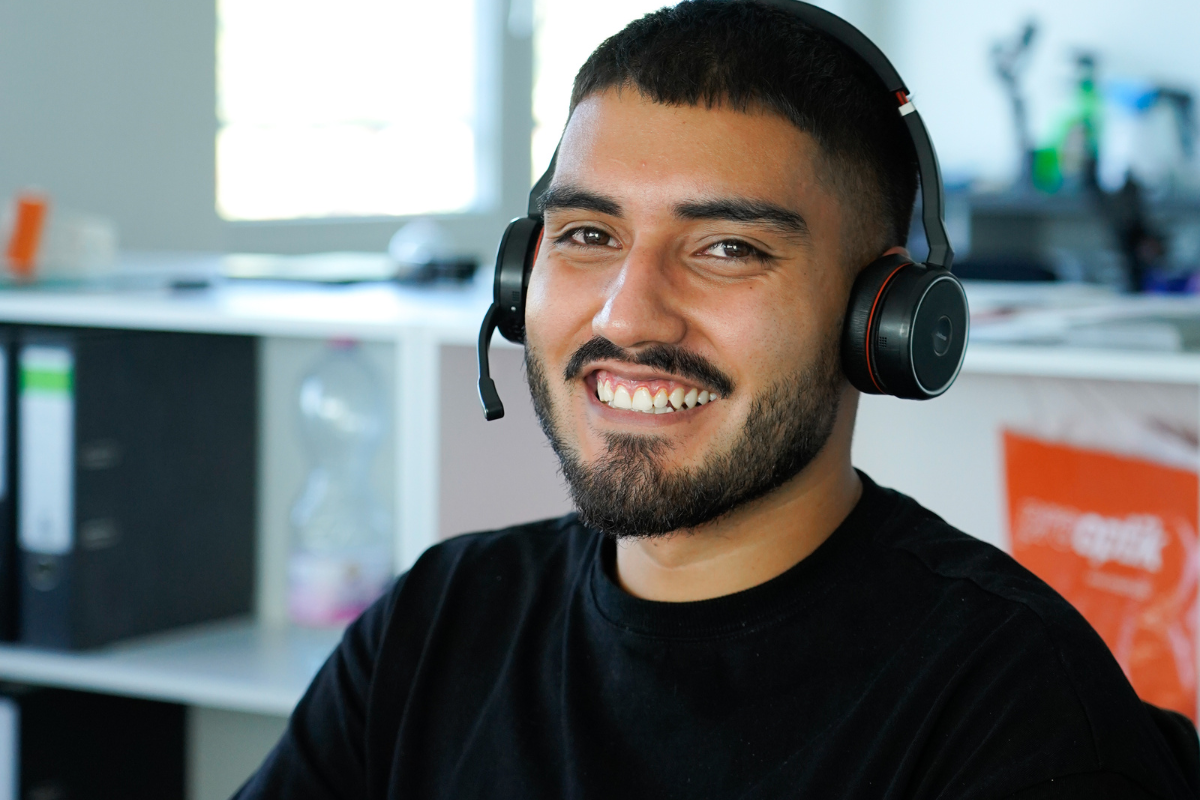 First-Class Support
Unser Team liefert nicht nur schnell Produkte. Wir sind auch für unseren schnellen und zuvorkommenden Support bekannt!
Das gefällt dir sicher auch!