The all-round talent for quick care of all exterior vehicle surfaces such as paintwork, glass and plastics. With its special formula, even stubborn limescale stains are removed quickly and without leaving any residue. Cleans, maintains and preserves in just one step. The treated surfaces regain a deepening of colour, a streak-free, brilliant shine and their original smoothness. Finish Spray exterior pulls off quickly, is easy to use and protects the surfaces from getting dirty again.

Das Produkt ist ungefährlich.
5-Sterne-Bewertungen insgesamt: 13
4-Sterne-Bewertungen insgesamt: 1
3-Sterne-Bewertungen insgesamt: 0
2-Sterne-Bewertungen insgesamt: 0
1-Sterne-Bewertungen insgesamt: 1
Ich empfehle dieses Produkt

Problem mit eingebrannten Kalkflecken (fast) gelöst!

Okay, es war ein Härtefall! Aber die von der Sonne eingebrannten Kalkflecken konnten so leicht entfernt werden.

Ich empfehle dieses Produkt

Ich empfehle dieses Produkt nicht

Kein Mehrwert

Der Unterschied zu einem herkömmlichen Glasreinger erschliesst sich mir - bis auf den Preis - nicht.

Ich empfehle dieses Produkt

Finish Spray

Das ist ein sehr tolles Produkt, man kriegt damit jeden hartnäckigen dreck vom Auto. einfach genial

Ich empfehle dieses Produkt

Kalk??

I ha en matt graue wagge...

Echt müesam zum de kalk entzferne...

Poliere dörf meh nöd.. und kalk flecke sind recht schnell do...

Eifach druf sprütze.. es bitz i würke lo... im mim fall ned zlang.😄 und schön vohrsichtig weg putze. und schoh sins weg. Ha echt fill usprobiert.. nur bim koch chemie bini zfride gsi.

Bim normal lack gods fill eifacher. Do dörf me ume riebe😆.

Echt es super produkt.
Rezensionen geladen
Rezensionen hinzugefügt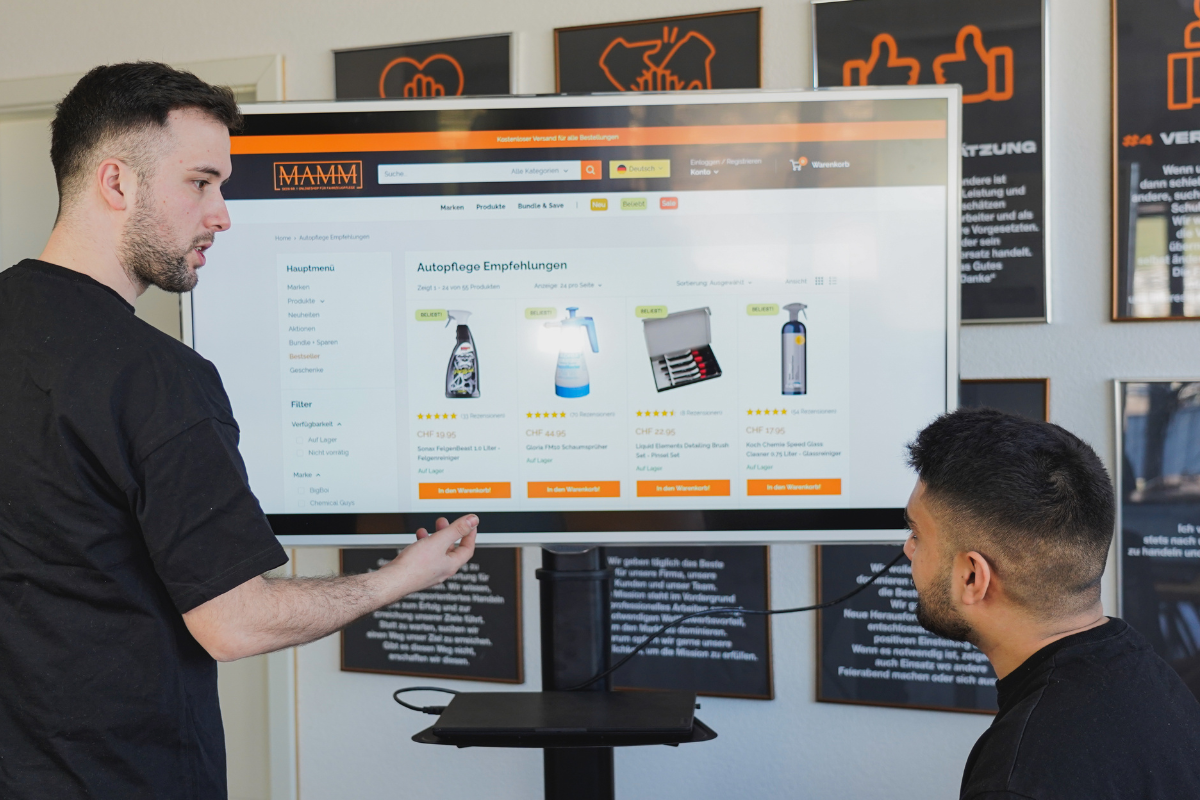 Warum du bei uns kaufen solltest
Wir sind Marktführer in der Schweiz für exzellente Autopflegeprodukte und dafür gibt es viele gute Gründe. Es sind aber nicht unsere Produkte, die uns zu diesem rasanten Wachstum verhelfen, sondern das Verständnis davon immer den Kunden an erster Stelle zu setzen.

Unser Ziel war und ist es immer eine Kauferfahrung für unsere Kunden zu schaffen, die begeistert und uns nachhaltig mit unseren Kunden verbindet. Das ist der Mamm-Unterschied.
Schnelle Lieferung
Kaum bestellt, sorgt unser Logistik-Team dafür, dass deine Bestellung schön und sicher verpackt bereits in den nächsten Tagen bei dir ist.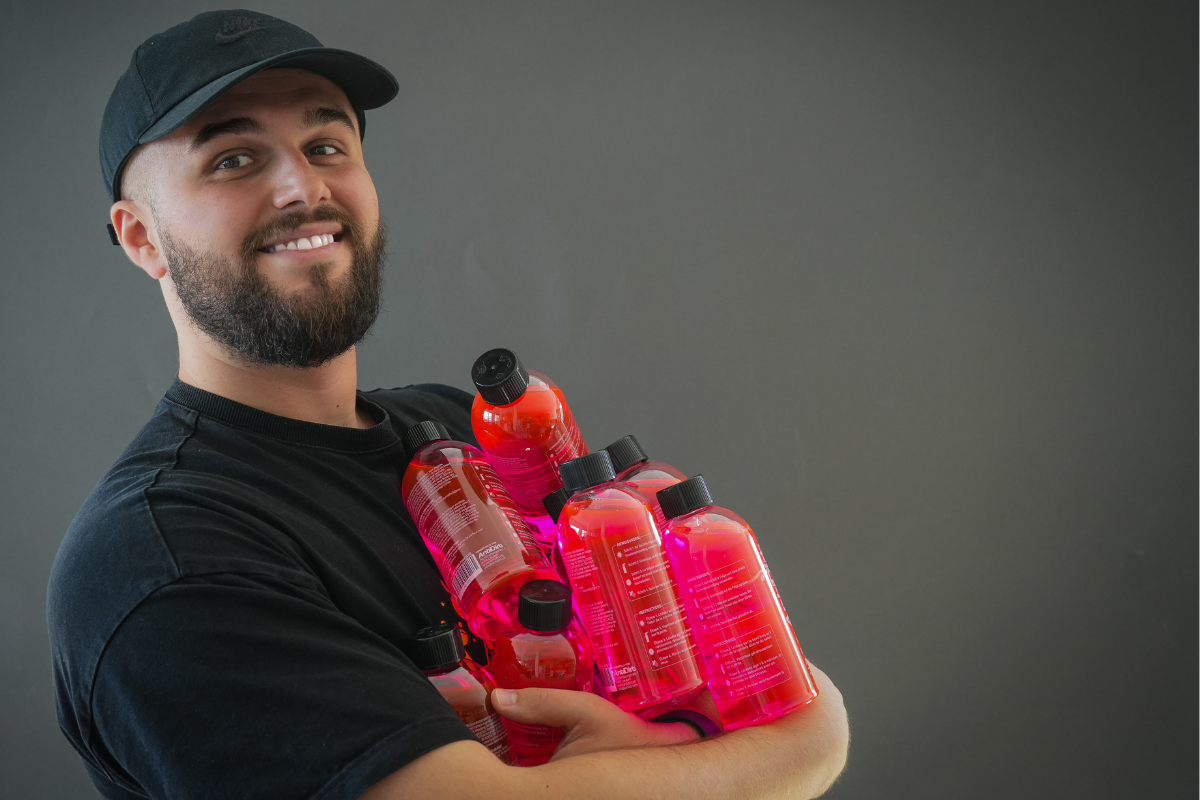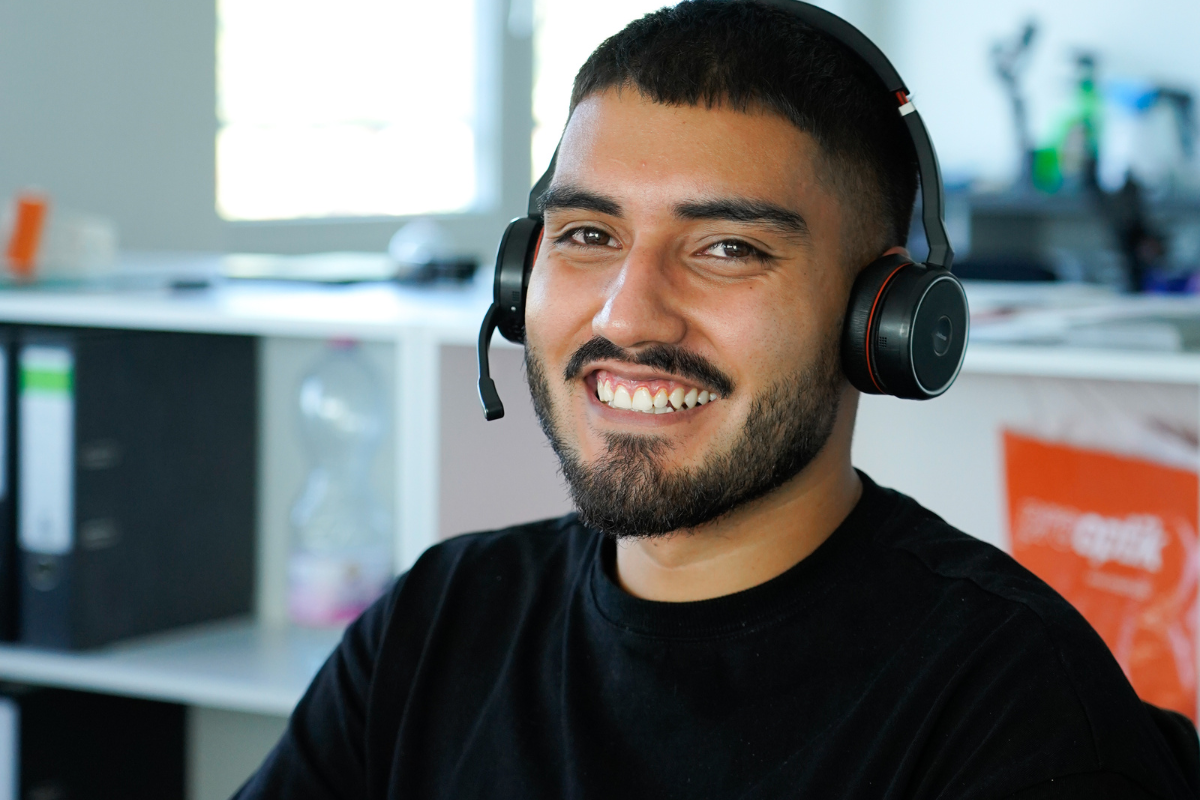 First-Class Support
Unser Team liefert nicht nur schnell Produkte. Wir sind auch für unseren schnellen und zuvorkommenden Support bekannt!
Das gefällt dir sicher auch!