The Gyeon Q2 Rim is a really high-quality rim seal and is very well suited for all types of rims.
The seal is based on silicon and very effectively prevents brake dust from burning into your rim. In addition, the beading behavior on a rim sealed with the Gyeon Q2 Rim is simply amazing.

This has 2 big advantages:
Cleaning your rims is made extremely easy for you.
You need significantly less rim cleaner and thus save money.

Can the seal be applied by anyone?
Yes, Gyeon sealing can actually be applied by anyone without any special knowledge.


Instructions for applying the rim seal:
Wash your rims really thoroughly
Degrease your rims with the Gyeon Q2M Prep pre-cleaner
Now apply the Gyeon Q2 Rim generously and let it dry for 2 minutes.
Now polish your rim / the Gyeon Q2 Rim streak-free with a new microfiber cloth .
Now let the seal harden dry (approx. 24 hours)


Recommendation:
We recommend that you also use respiratory protection. This is already included.
Also, always work in a well-ventilated area and keep the product in a dark, dry and cool place.


Scope of delivery:
1x Gyeon Q2 Rim Sealant 30ml
4x suede towels 10x10 cm
1x applicator block
Das Produkt ist ungefährlich.
5-Sterne-Bewertungen insgesamt: 12
4-Sterne-Bewertungen insgesamt: 0
3-Sterne-Bewertungen insgesamt: 0
2-Sterne-Bewertungen insgesamt: 0
1-Sterne-Bewertungen insgesamt: 0
Ich empfehle dieses Produkt

5 Stars

Felgenversiegelung

Die Versiegelung ist für aller Art Felgen geeignet. Wir haben diese auf unser Show Car mit voll Chrom Felgen drauf. Meiner Meinung nach gibt es noch einen kleinen Glanz Kick, das Wasser perlt super ab. Auch unsere Felgenreiniger haften nicht mal mehr, der Bremsstaub frisst sich auch nicht in den Felgen. Haben es jetzt bereits 22k km drauf und es fühlt sich wie frisch Versiegelt an. Solch eine Flasche reicht in der Regel für 3-4 Fahrzeuge (Je nach Felgenart).

Ich empfehle dieses Produkt

5 Stars

Super Versiegelung

Bedeutend mehr glanz.

Das Q2Rim ist bei mir seit 5000km drauf und perlt noch wie am ersten Tag

Ich empfehle dieses Produkt

5 Stars

Top Versiegelung für die Alufelgen

Nach 3 Monaten performt die Versiegelung immer noch top! Gutes abperlverhalten, weniger Bremsstaub der einbrennt und dadurch eine einfachere Reinigung!

Ich empfehle dieses Produkt

5 Stars

Geniale Felgenversiegelung

Habe den GYEON Q² RIM auf neu Pulverbeschichtete Felgen aufgetragen nach dem ich ihn mit dem Gyeon Q²M Prep Vorgereinigt habe. Habe die Versiegelung jetzt seit gut 3000 KM drauf und die Felgen perlen beim waschen so mega ab das sogar der Schaum von der Schaumdüse nicht mal darauf hält. Mega Produkt werde ich ab jetzt immer Verwenden

Ich empfehle dieses Produkt

5 Stars

Kinderleicht anzuwenden

Habe mir diese Versiegelung für meine Sommerfelgen geholt, damit ich diese nicht mehr so viel reinigen muss und der Bremsstaub weniger haften bleibt. Habe das ganze letzte Woche auf meine Felgen aufgetragen und hat super funktioniert, war begeistert wie einfach das war.

Nun werde ich sehen wie lange die Versiegelung dan hält, aber aufgrund der bisherigen Bewertungen, denke ich werde ich nicht entäuscht sein davon :)
Rezensionen geladen
Rezensionen hinzugefügt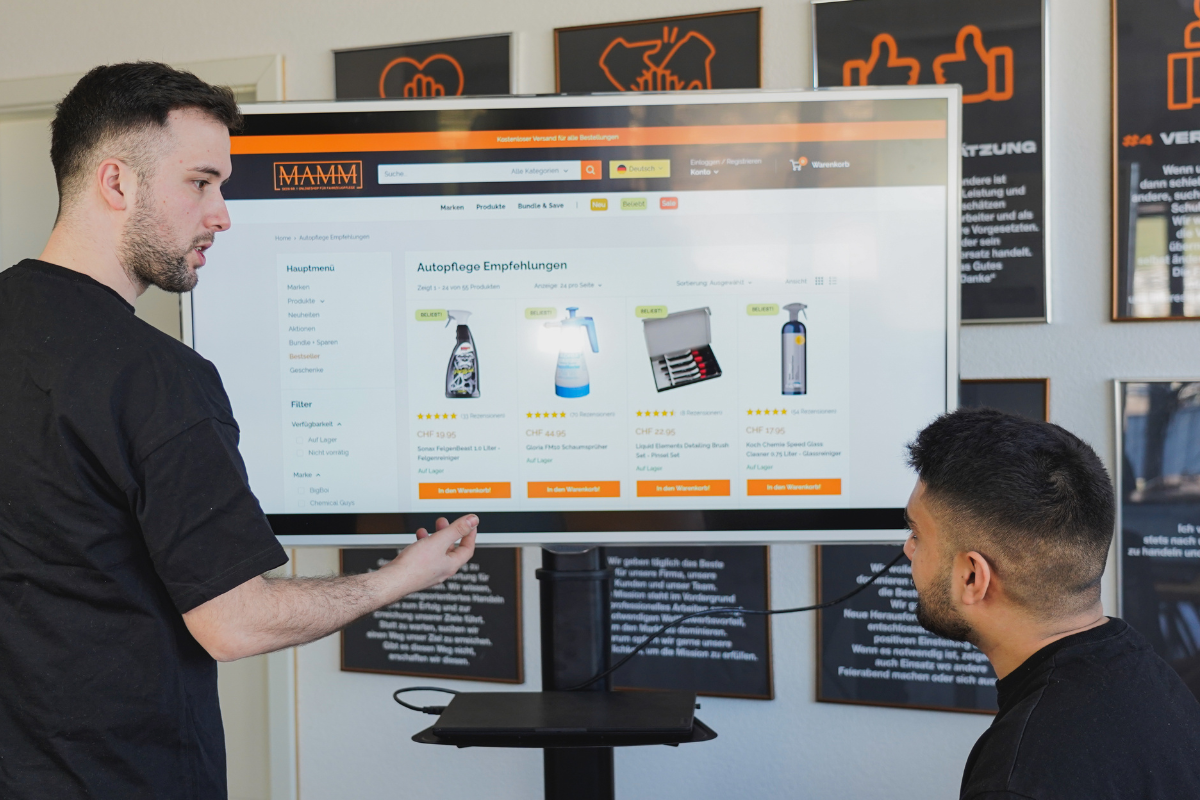 Warum du bei uns kaufen solltest
Wir sind Marktführer in der Schweiz für exzellente Autopflegeprodukte und dafür gibt es viele gute Gründe. Es sind aber nicht unsere Produkte, die uns zu diesem rasanten Wachstum verhelfen, sondern das Verständnis davon immer den Kunden an erster Stelle zu setzen.

Unser Ziel war und ist es immer eine Kauferfahrung für unsere Kunden zu schaffen, die begeistert und uns nachhaltig mit unseren Kunden verbindet. Das ist der Mamm-Unterschied.
Schnelle Lieferung
Kaum bestellt, sorgt unser Logistik-Team dafür, dass deine Bestellung schön und sicher verpackt bereits in den nächsten Tagen bei dir ist.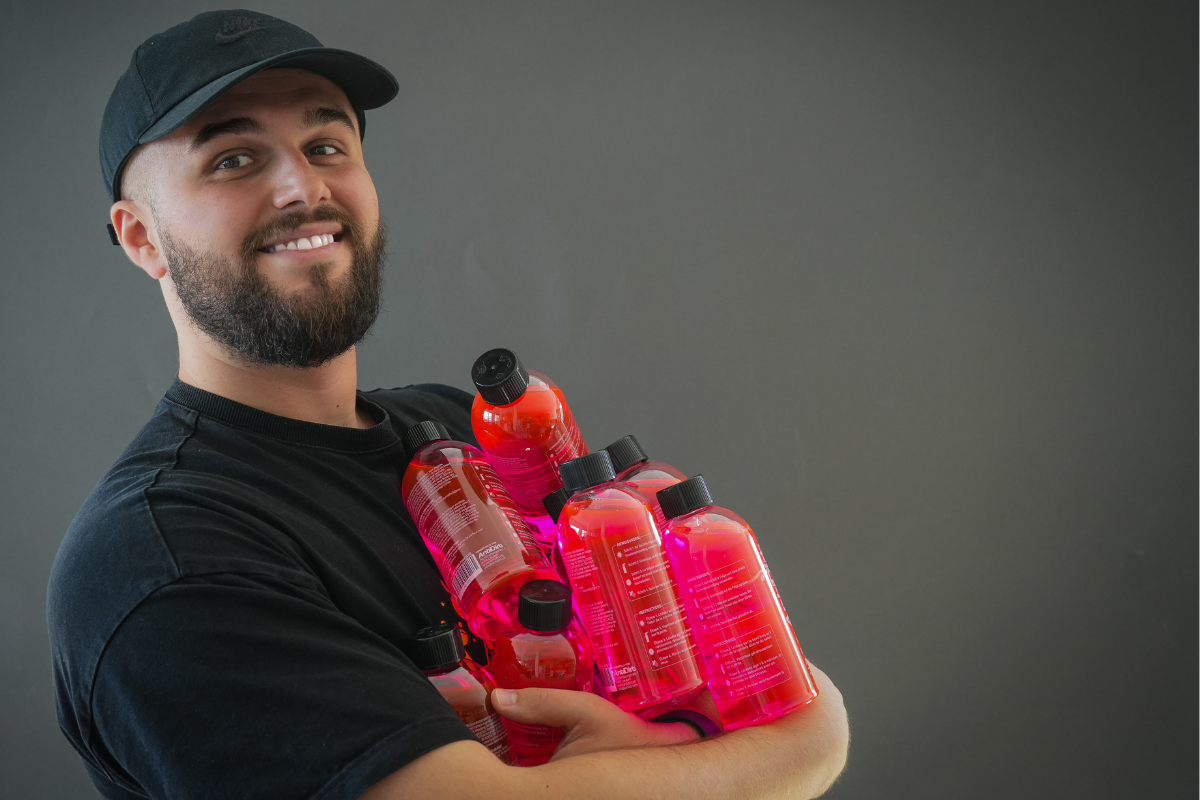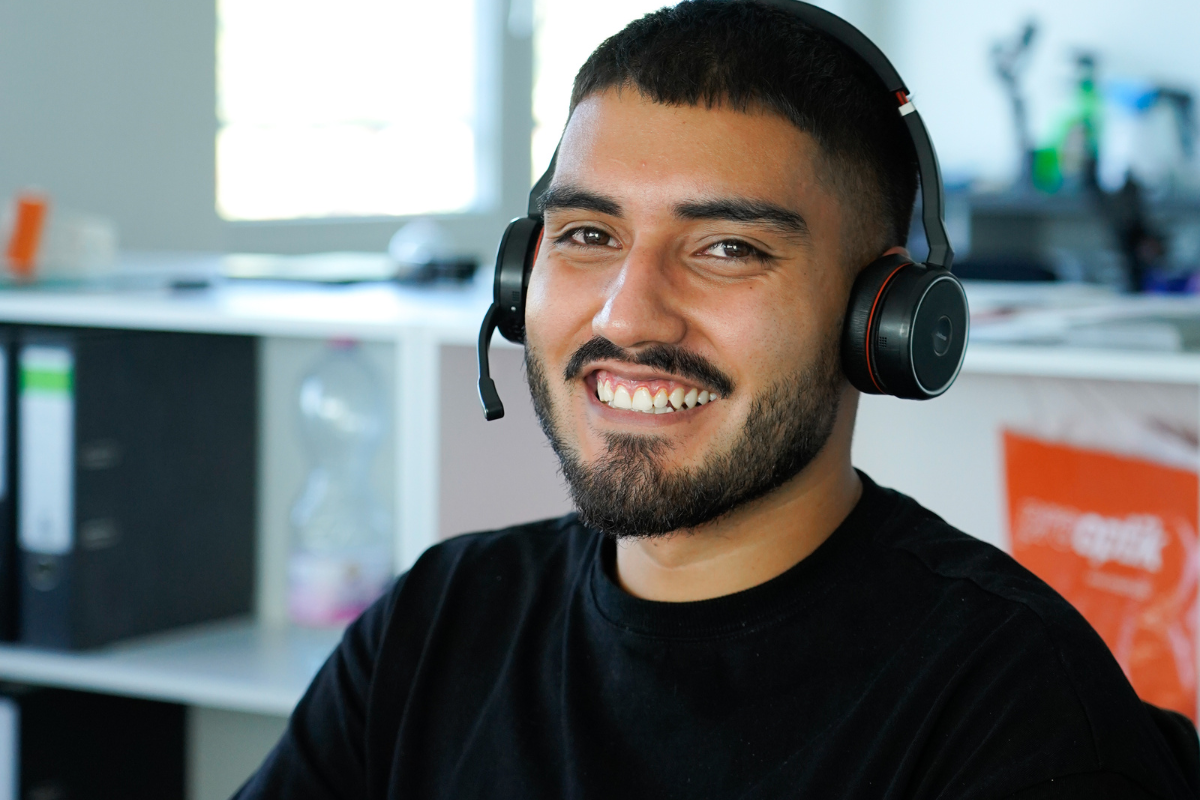 First-Class Support
Unser Team liefert nicht nur schnell Produkte. Wir sind auch für unseren schnellen und zuvorkommenden Support bekannt!
Das gefällt dir sicher auch!