The Gloria FM 10 is the ideal foam pressure sprayer with which you can create an excellent foam image that is second to none. You will not only enjoy the foam and the exceptionally good cleaning performance. You'll even be able to protect your paint from scratches and get a beautiful shine out of it.
Our motto here is:
More foam, more cleaning
How does it all work?
You take a foam generator like the ValetPro PH Neutral Snow Foam and a shampoo like the Chemical Guys Mr. Pink, mix it up in the Gloria and then pump up to 3 bar of pressure in the Gloria. Once you have created the pressure, you can spray the mixture onto your car.
Now what effect does that have?
The mixture will not only clean your car, it will also soften the stubborn dirt on your paintwork so that you can then gently remove it.
Unique selling point:
There are some foam pressure sprayers on the market that are also cheaper. That's correct.
But trust us, none of these other foam pressure sprayers can produce the foam image that the Gloria FM 10 produces.
Highlights:
•Get a really nice shine out of your paintwork in combination with the right mixture.
•A lot of fun to use.
•Protects your paint from scratches.
•Very long-lasting: once you buy the Gloria, you have it for eternity.
• With this you can carry out a pre-wash that is significantly better than that of the washing box and the car wash and is even cheaper.

The descriptive text of the article is subject to the copyright of the author and may not be used by third parties!
Das Produkt ist ungefährlich.
5-Sterne-Bewertungen insgesamt: 63
4-Sterne-Bewertungen insgesamt: 10
3-Sterne-Bewertungen insgesamt: 1
2-Sterne-Bewertungen insgesamt: 0
1-Sterne-Bewertungen insgesamt: 1
Carmen M.

Verifizierter Käufer

Ich empfehle dieses Produkt

Tut was er muss: Schaum erzeugen

Gute, solide Qualität und funktioniert wie er soll

Karl

Verifizierter Käufer

Ich empfehle dieses Produkt

Stabiler Schaum aber ungleichmässig

Der Schaumsprüher produziert einen guten und gut haftenden Schaum, vorausgesetzt das Mischverhältnis von Schaummittel, Reiniger und Wasser ist korrekt. Leider ist der Sprühstrahl jedoch nicht so gleichmässig wie auf den Bildern und in den Videos. Jeweils oben und unten vom Strahl schauts gut aus, im mittleren Bereich dann doch etwas schwach.

Laurin K.

Verifizierter Käufer

Ich empfehle dieses Produkt

Alles super👍🏼

Tut was er soll. Der Druck hält nicht so lange und manchmal ist der Sprühstrahl zu stark. Aber das liegt vielleicht auch an dem Snowfoam, den ich verwende.

Roberto Quiroga de la N.

Verifizierter Käufer

Ich empfehle dieses Produkt

très pratique

Facile à utiliser; éfficace et pratique. On mousse sans se décoiffer. Original et class pour savonner la voiture.

Giuseppe Z.

Verifizierter Käufer

Ich empfehle dieses Produkt nicht

Gloria FM10 Schaumsprüher

Sehr Schlecht es geht nicht lang man muss ständig Pumpen.

Beim Luft ablassen kommt die Ganze flüssigkeit von oben Raus so das alles auf die Hände geht.
Rezensionen geladen
Rezensionen hinzugefügt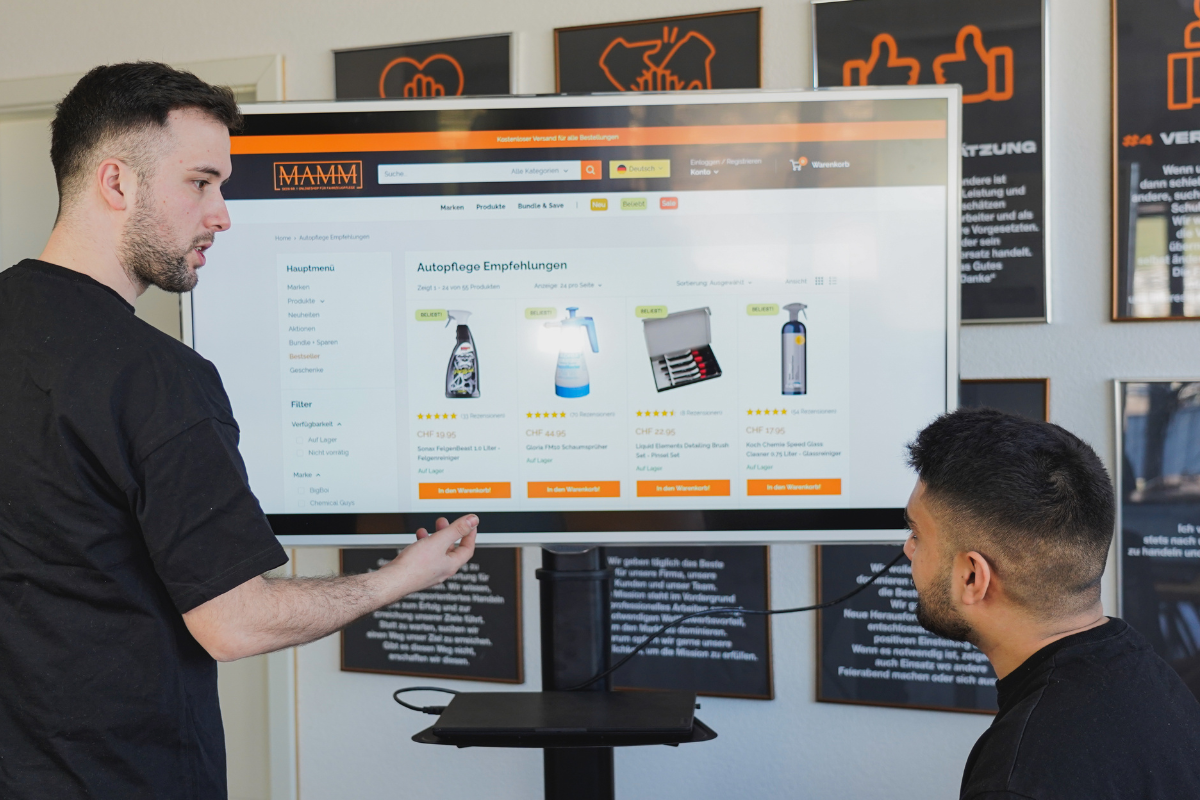 Warum du bei uns kaufen solltest
Wir sind Marktführer in der Schweiz für exzellente Autopflegeprodukte und dafür gibt es viele gute Gründe. Es sind aber nicht unsere Produkte, die uns zu diesem rasanten Wachstum verhelfen, sondern das Verständnis davon immer den Kunden an erster Stelle zu setzen.

Unser Ziel war und ist es immer eine Kauferfahrung für unsere Kunden zu schaffen, die begeistert und uns nachhaltig mit unseren Kunden verbindet. Das ist der Mamm-Unterschied.
Schnelle Lieferung
Kaum bestellt, sorgt unser Logistik-Team dafür, dass deine Bestellung schön und sicher verpackt bereits in den nächsten Tagen bei dir ist.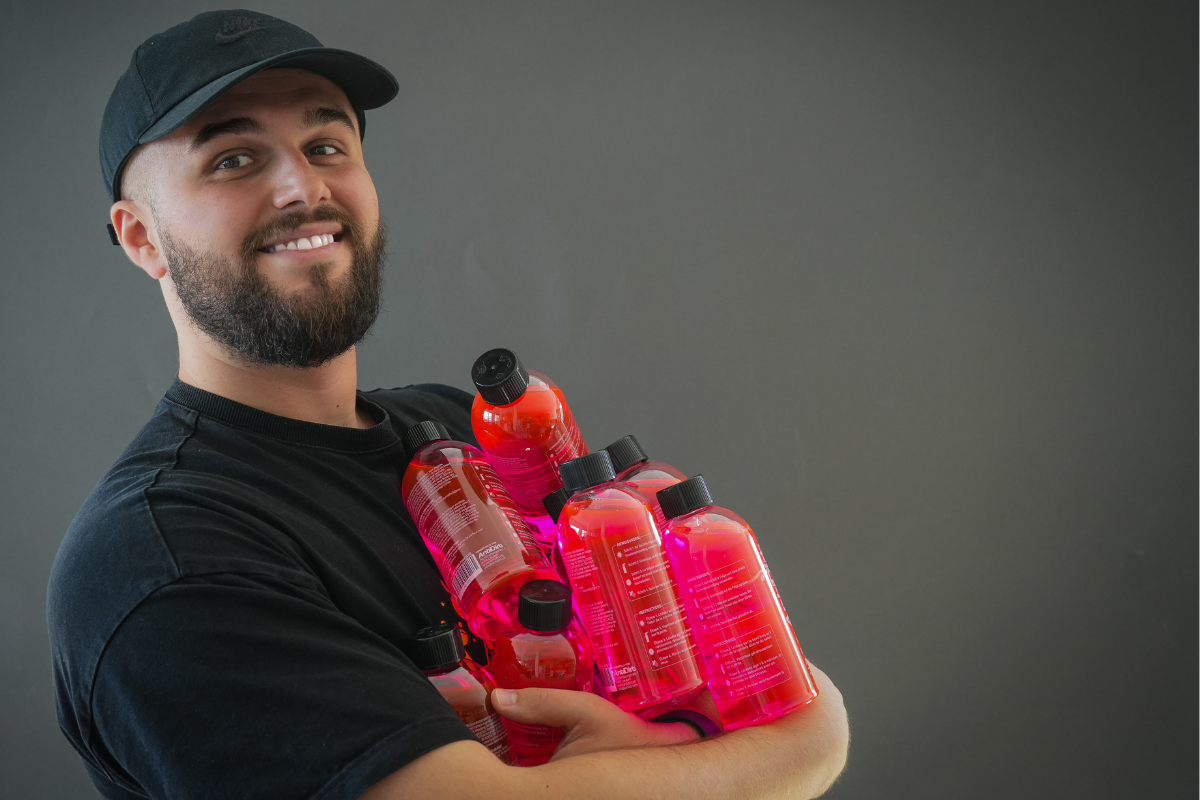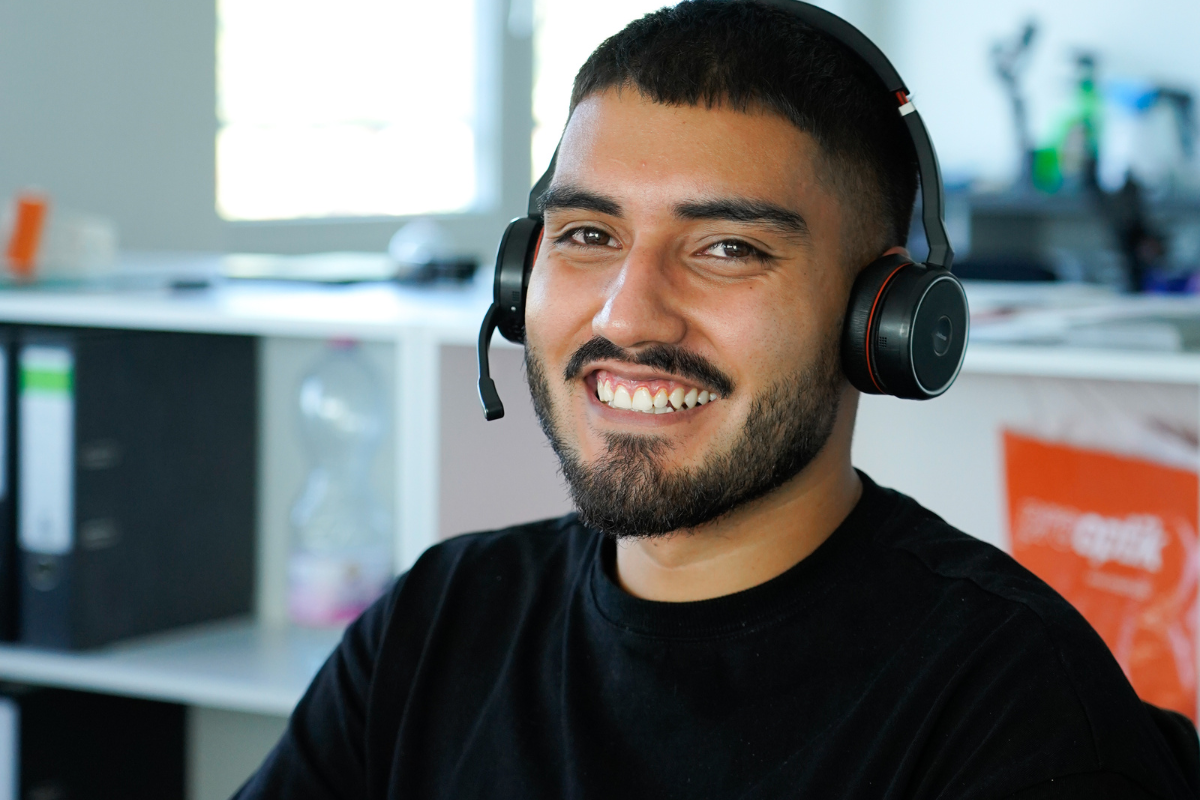 First-Class Support
Unser Team liefert nicht nur schnell Produkte. Wir sind auch für unseren schnellen und zuvorkommenden Support bekannt!
Das gefällt dir sicher auch!