The strongest P21S ever - top material protection - pH skin-neutral
Automatically and quickly cleans even the most stubborn dirt such as extreme brake dust, oil and rubber residues and any dirt on the road
Guaranteed gentle on all materials and therefore absolutely safe to use
Even in the cold, uncompromisingly strong cleaning performance with a short exposure time (only 3 - 5 minutes)
Thanks to the special gel formula, the cleaner adheres to the rim surface for a long time, does not run off and can thus actively loosen the dirt
The effectiveness indicator shows visually (purple to black discoloration) that the dirt has been removed from the surface by the active cleaning components
Biodegradable
Suitable for TPMS (tyre pressure control systems).
Das Produkt ist ungefährlich.
5-Sterne-Bewertungen insgesamt: 4
4-Sterne-Bewertungen insgesamt: 2
3-Sterne-Bewertungen insgesamt: 0
2-Sterne-Bewertungen insgesamt: 0
1-Sterne-Bewertungen insgesamt: 0
Ich empfehle dieses Produkt

Perfekt

Das Produkt erfüllt seine Aufgabe absolut, top

Ich empfehle dieses Produkt

Super reiniger

Bei nicht starcker verschmutzung gut zu mischen mit wasset.

Wird immer noch einwandfrei sauber…

Ich empfehle dieses Produkt

Begeisterung

Mega noch nie war Felgen reinigen so einfach

Bin echt begeistert

Ich empfehle dieses Produkt

Beurteilung in einer Testreihe mit Konkurrenzprodukten

Er roch nicht gerade angenehm , der Schwefelgeruch vom Indikator empfinde ich als störend.

Die Reinigungsleistung war gut, doch bei den Felgeninnenseiten hatte er bei altem Bremsstaub Probleme die völlig zu lösen. nur mit Aufsprühen ist es nicht getan, man muss den Reiniger auch pinseln. Aber dennoch besser als Sonax , Nigrin und Kärcher. Das neue Maxolen Rot war besser.

Ich empfehle dieses Produkt

4 Stars

Hammer

Im Vergleich zu den Klassiker wie das Sonax Felgenbeast oder Tuga Grün klar in einer anderen Klasse.

Greift die Felgen und deren Versiegelung nicht an.

Leider ist der Preis im Verhältnis zu den Klassikern enorm hoch....
Rezensionen geladen
Rezensionen hinzugefügt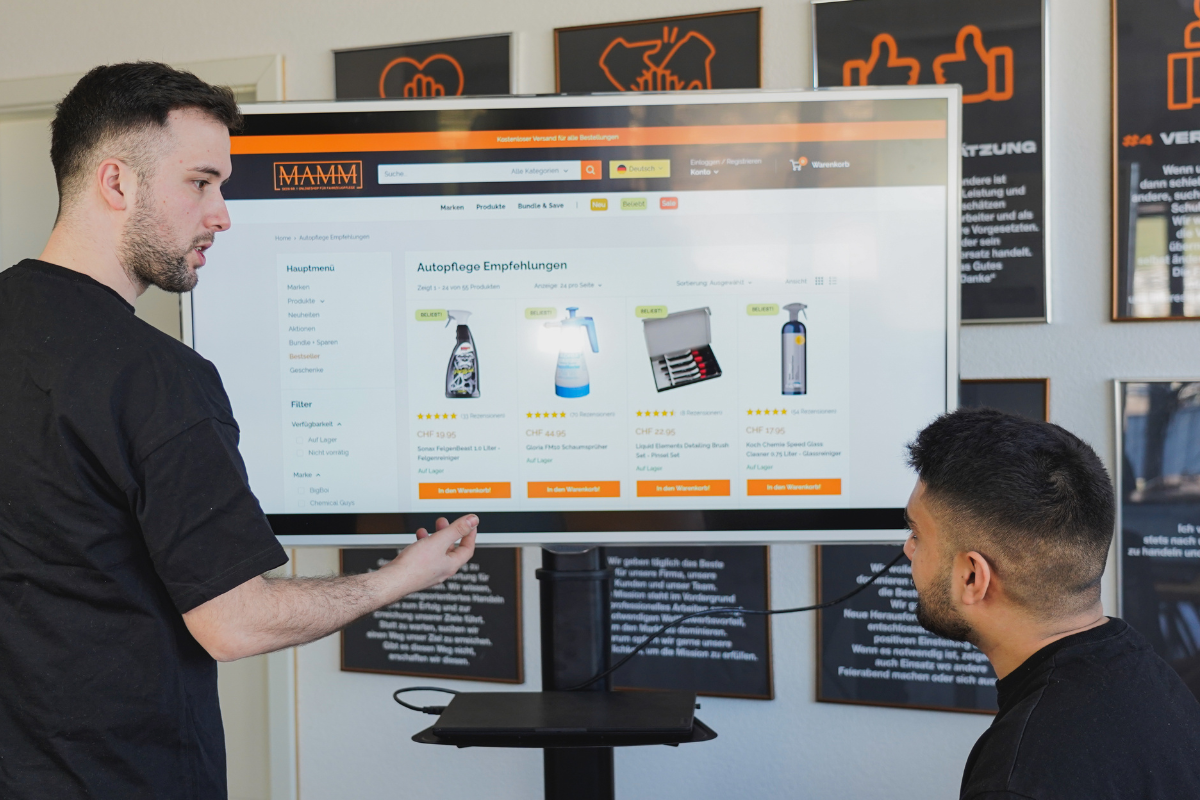 Warum du bei uns kaufen solltest
Wir sind Marktführer in der Schweiz für exzellente Autopflegeprodukte und dafür gibt es viele gute Gründe. Es sind aber nicht unsere Produkte, die uns zu diesem rasanten Wachstum verhelfen, sondern das Verständnis davon immer den Kunden an erster Stelle zu setzen.

Unser Ziel war und ist es immer eine Kauferfahrung für unsere Kunden zu schaffen, die begeistert und uns nachhaltig mit unseren Kunden verbindet. Das ist der Mamm-Unterschied.
Schnelle Lieferung
Kaum bestellt, sorgt unser Logistik-Team dafür, dass deine Bestellung schön und sicher verpackt bereits in den nächsten Tagen bei dir ist.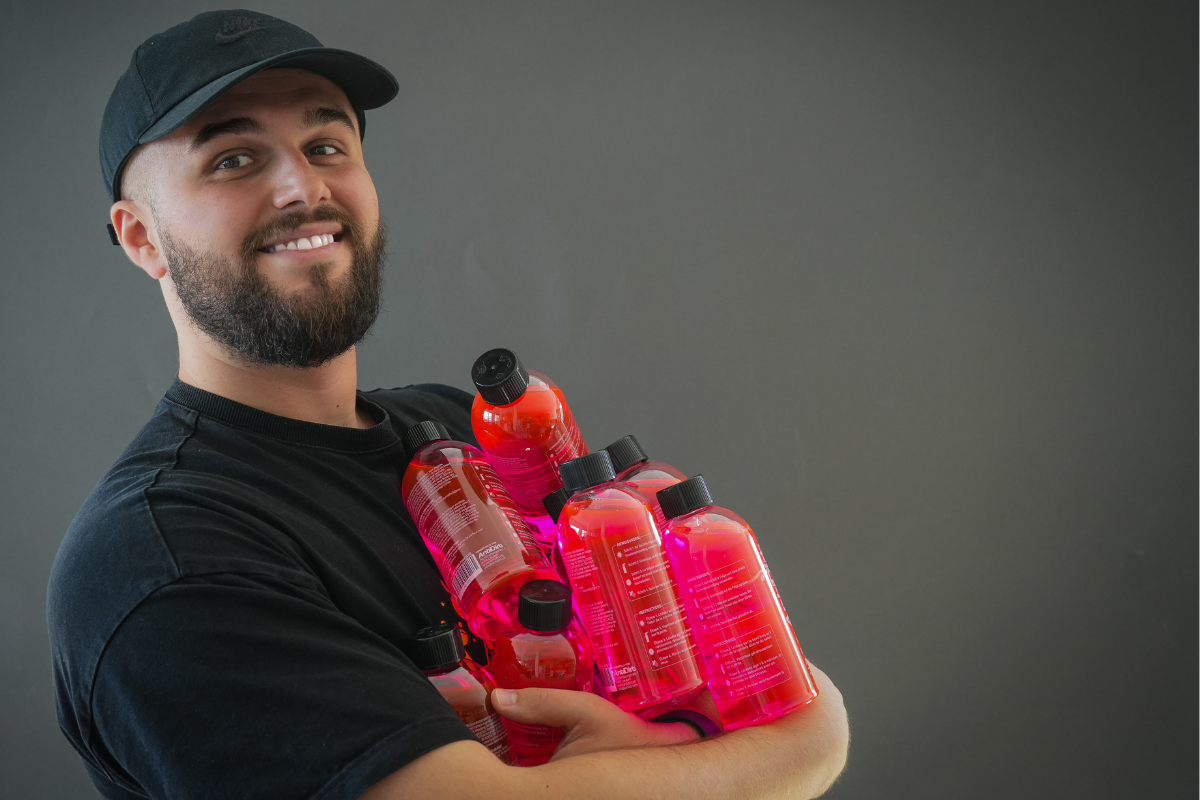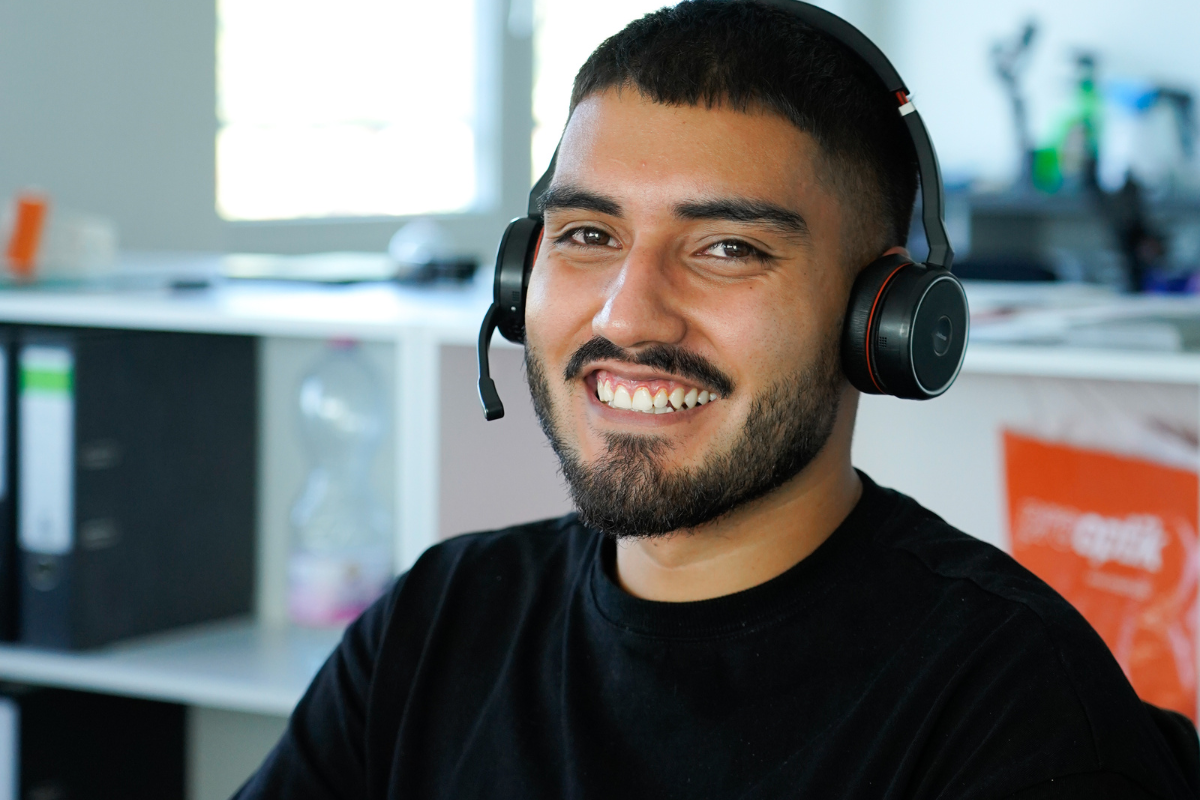 First-Class Support
Unser Team liefert nicht nur schnell Produkte. Wir sind auch für unseren schnellen und zuvorkommenden Support bekannt!
Das gefällt dir sicher auch!