The BigBoi BlowR Pro paint drying device is the largest model in the BigBoi device family. The big brother of the BigBoi BlowR Mini comes with two 1600 watt motors and thus accelerates the filtered air up to 288 km/h. The air is previously heated to 20C above ambient temperature.
The BigBoi BlowR Pro is used in professional vehicle preparation or larger workshops and shows its strengths in the efficient as well as gentle drying of all surfaces. The vehicle is dried in a few moments and annoying water stains or the like are put to an end.
The BigBoi BlowR Pro is already equipped with castors from the factory and can therefore be moved flexibly in the workshop. With a 5 meter long hose it is guaranteed that you can get around the vehicle nicely.
Technical details and scope of delivery:
Power: max. 5 hp / 2x 1600 watts
Air speed: approx. 288 km/h
two interchangeable nozzles with different outlets and a rubberized front
2x foam filters (exchangeable and washable) for the air intake are already included as a replacement
230 V Euro plug with already supplied and installed Swiss adapter (T23)
Weight: 6.4kg
Hose Length: 5m
Cable Length: 2.3m
Volume according to the manufacturer: 75-81db
Incl. German instructions
Warranty: 3 years for private use / 1 year for professional use
Das Produkt ist ungefährlich.
5-Sterne-Bewertungen insgesamt: 2
4-Sterne-Bewertungen insgesamt: 0
3-Sterne-Bewertungen insgesamt: 0
2-Sterne-Bewertungen insgesamt: 0
1-Sterne-Bewertungen insgesamt: 0
Ich empfehle dieses Produkt

5 Stars

Sehr gut

Sehr gut dass so ein produkt hergesstelt ist ,es hilft mir viel.Viel zeit wird gespart und man kratzt auch nich auto mit tücher.Sher zufrieden.

Ich empfehle dieses Produkt
Rezensionen geladen
Rezensionen hinzugefügt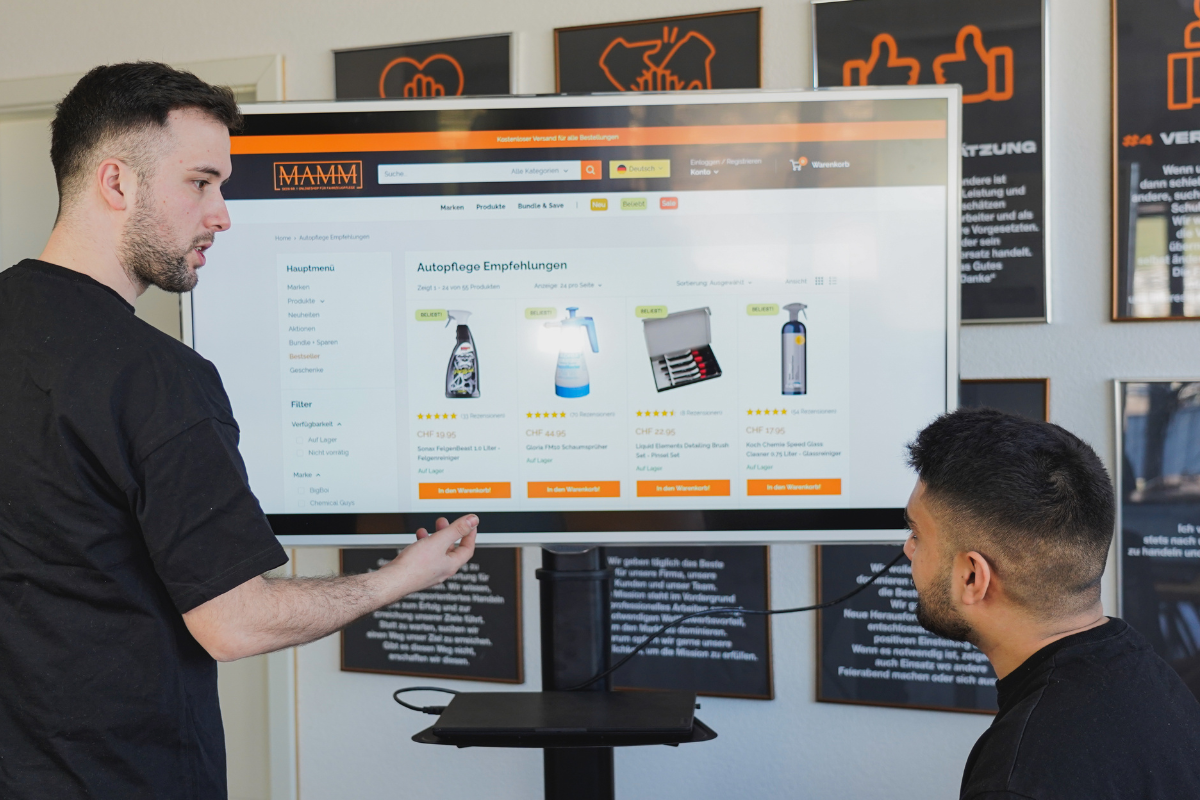 Warum du bei uns kaufen solltest
Wir sind Marktführer in der Schweiz für exzellente Autopflegeprodukte und dafür gibt es viele gute Gründe. Es sind aber nicht unsere Produkte, die uns zu diesem rasanten Wachstum verhelfen, sondern das Verständnis davon immer den Kunden an erster Stelle zu setzen.

Unser Ziel war und ist es immer eine Kauferfahrung für unsere Kunden zu schaffen, die begeistert und uns nachhaltig mit unseren Kunden verbindet. Das ist der Mamm-Unterschied.
Schnelle Lieferung
Kaum bestellt, sorgt unser Logistik-Team dafür, dass deine Bestellung schön und sicher verpackt bereits in den nächsten Tagen bei dir ist.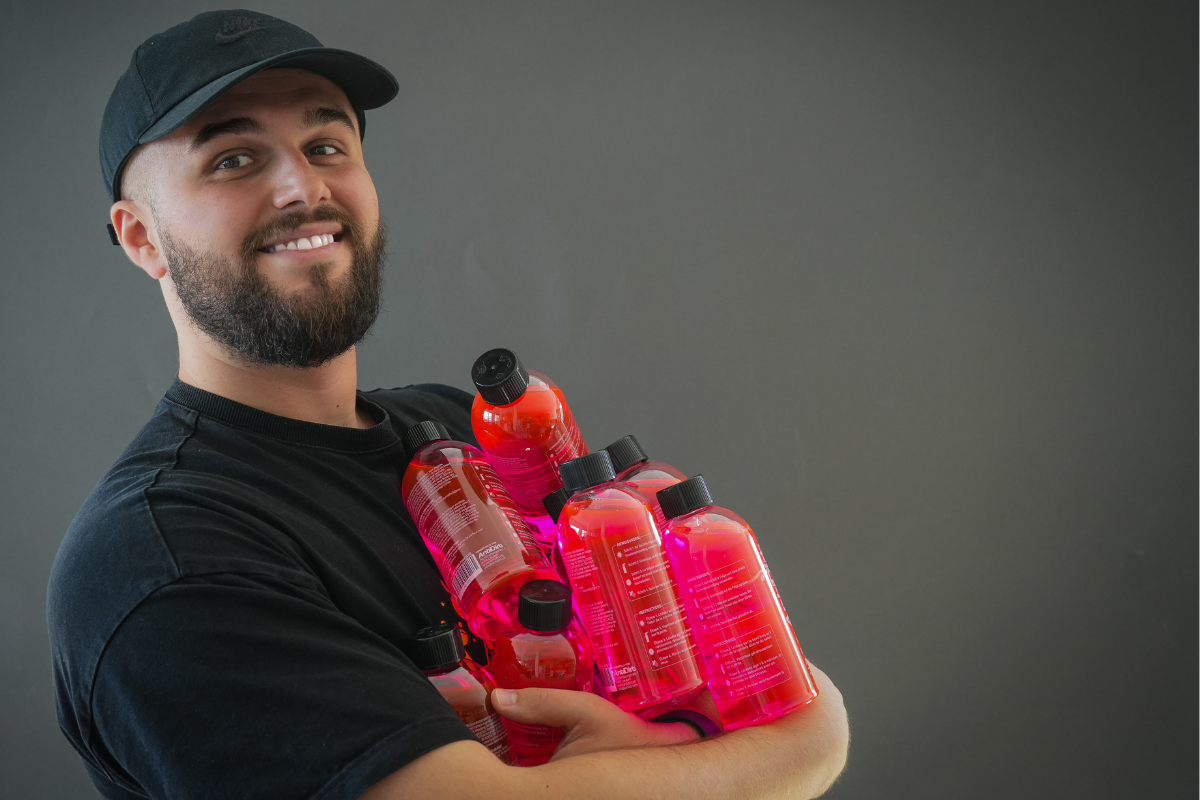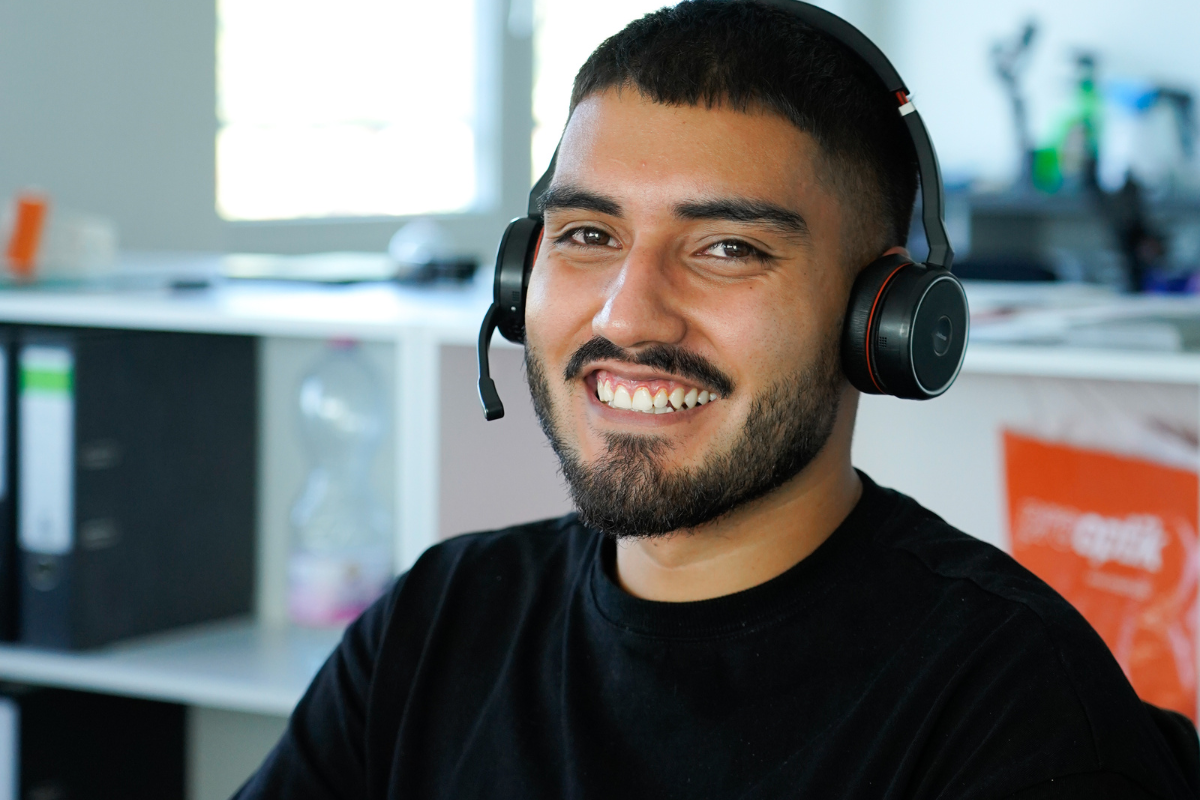 First-Class Support
Unser Team liefert nicht nur schnell Produkte. Wir sind auch für unseren schnellen und zuvorkommenden Support bekannt!
Das gefällt dir sicher auch!