The ValetPro PH Neutral Snow Foam is an excellent snow foam shampoo that is mainly used to create foam in so-called foam pressure sprayers (e.g. Gloria FM10). Here you can get the PH-neutral Snow Foam in the very economical 1000ml version at a low price.
And what if your vehicle was freshly sealed?
Due to the gentle PH-neutral formula, this snow foam shampoo is particularly suitable for the thorough and at the same time gentle pre-wash of waxed and sealed vehicles.
Why ValetPro's Snow Foam?
The PH-neutral snow foam does not attack your seal and still skilfully removes road dirt, insect remains and all other dirt. It also optimally prepares the paintwork for the subsequent hand wash.
But remember!
The Snow Foam alone is not enough to achieve an ingenious cleaning result with the "Touchless Car Wash" method. Only the combination with a really good shampoo and a high-quality foam sprayer make a clean pre-wash possible.
> We offer a savings package for this, which contains all the important components for the pre-wash!
Tip:
You can always use warm water for better foam formation.
Unique selling point:
The Ph Neutral Snow Foam impresses above all with its price-performance ratio.
It is sometimes the cheapest on the market and still produces a really ingenious foam image.
Highlights:
Inexpensive (it costs just 11 centimes per filling)
Thick foam
Great cleaning performance
Dominant positioning in the market (very popular)
The content of 5 liters is sufficient for approx. 350 fillings, which makes the product really economical.
Manufacturer:
Contents:
1x ValetPro Ph Neutral Snow Foam 5 liters
The descriptive text of the article is subject to the copyright of the author and may not be used by third parties!
Das Produkt ist ungefährlich.
5-Sterne-Bewertungen insgesamt: 11
4-Sterne-Bewertungen insgesamt: 0
3-Sterne-Bewertungen insgesamt: 0
2-Sterne-Bewertungen insgesamt: 0
1-Sterne-Bewertungen insgesamt: 0
Ich empfehle dieses Produkt

5 Stars

Ein Muss!

Hallo zusammen. Valet pro gehört für mich persönlich zu einer korrekten und sauberen Handwäsche dazu und wird von meiner Seite immer die ohne Ausnahme angewendet. Ich mische es mit einem Shampoo und trage es dann auf. Super Produkt, weshalb ich auch immer die grosse Packung bestelle. Liebe Grüsse

Ich empfehle dieses Produkt

5 Stars

Erfüllt sein Zweck

Günstig und Top.

Ich empfehle dieses Produkt

5 Stars

Tolles Schaumbild

Tolles Schaumbild. Sehr ergiebig. Top Preis Leistungs Verhältnis.

Ich empfehle dieses Produkt

5 Stars

Super Produkt

Super Schaumbild mit der Lanze. Perfektes Schaumbad für's Auto.

Ich empfehle dieses Produkt

5 Stars

ValetPro PH Neutral Snow Foam

Unglaublich gutes und dickes Schaumbild. Gebe für einen fetten Kirschgeschmack jeweils noch einen Schuss KochChemie Gentle Snow Foam dazu und ab geht die Kirschduft-Schaumparty!
Rezensionen geladen
Rezensionen hinzugefügt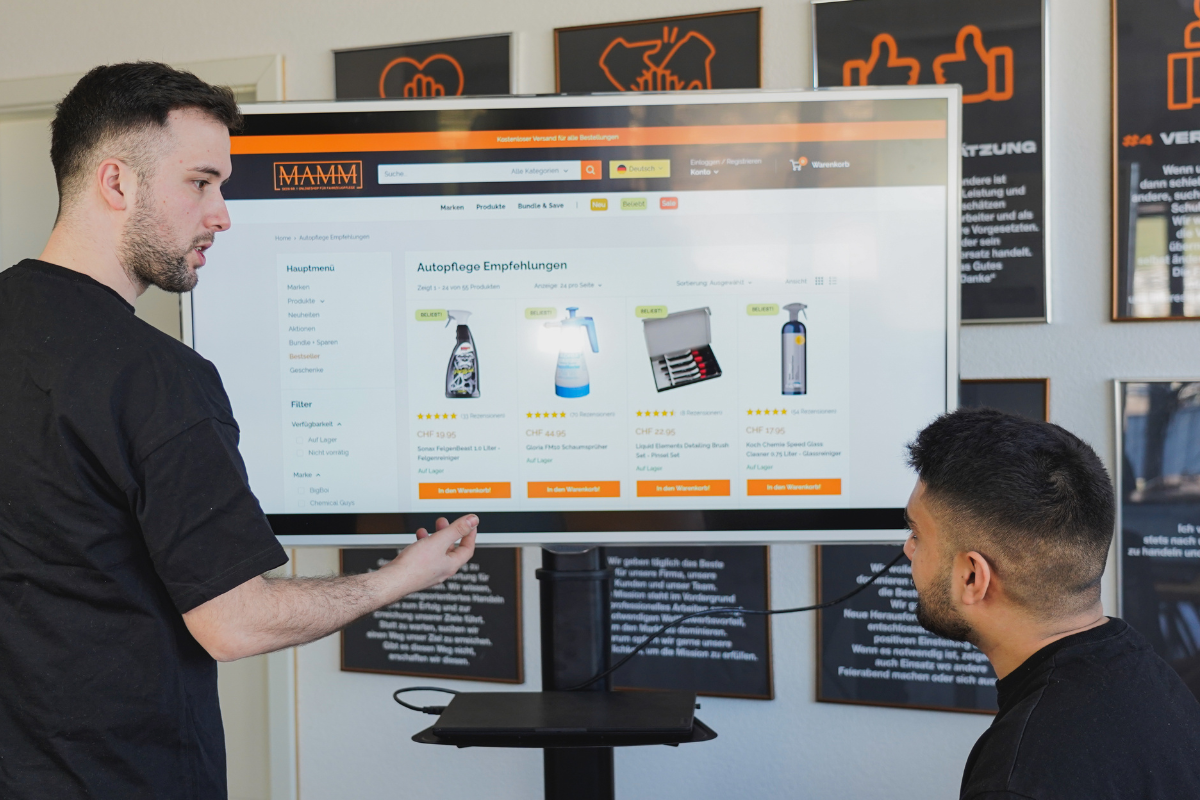 Warum du bei uns kaufen solltest
Wir sind Marktführer in der Schweiz für exzellente Autopflegeprodukte und dafür gibt es viele gute Gründe. Es sind aber nicht unsere Produkte, die uns zu diesem rasanten Wachstum verhelfen, sondern das Verständnis davon immer den Kunden an erster Stelle zu setzen.

Unser Ziel war und ist es immer eine Kauferfahrung für unsere Kunden zu schaffen, die begeistert und uns nachhaltig mit unseren Kunden verbindet. Das ist der Mamm-Unterschied.
Schnelle Lieferung
Kaum bestellt, sorgt unser Logistik-Team dafür, dass deine Bestellung schön und sicher verpackt bereits in den nächsten Tagen bei dir ist.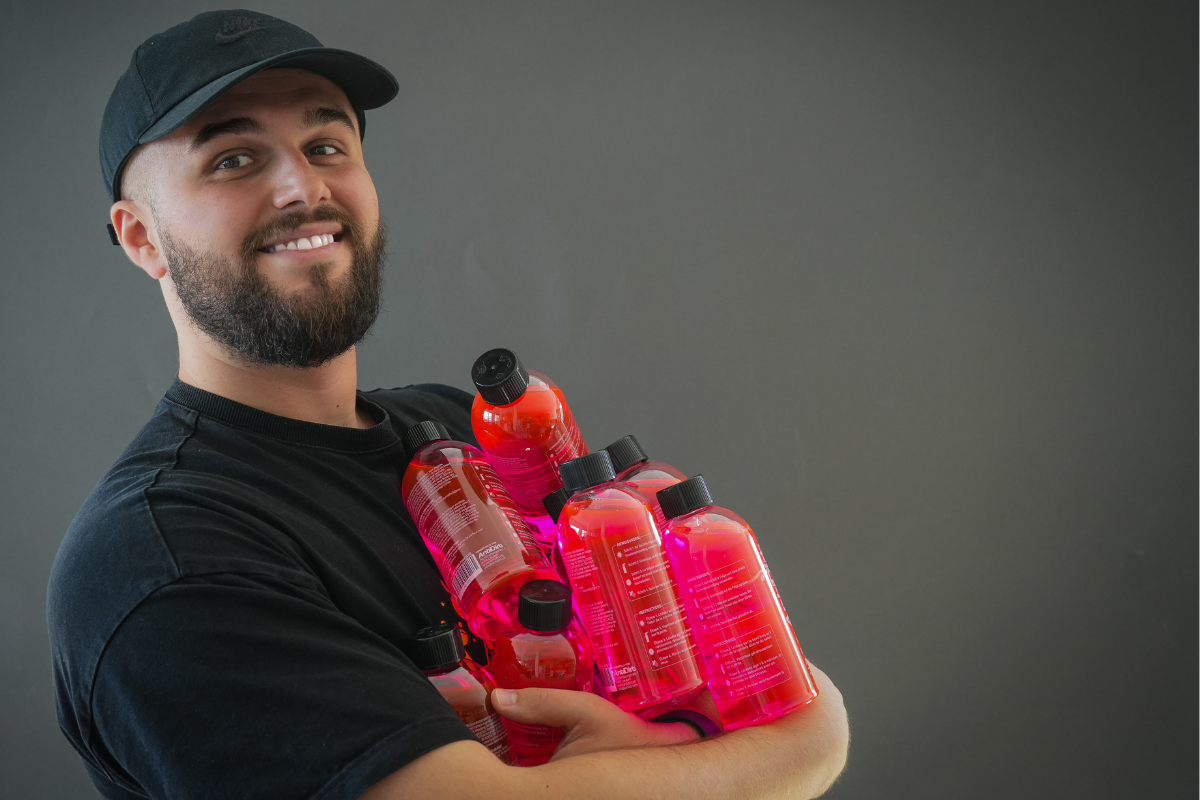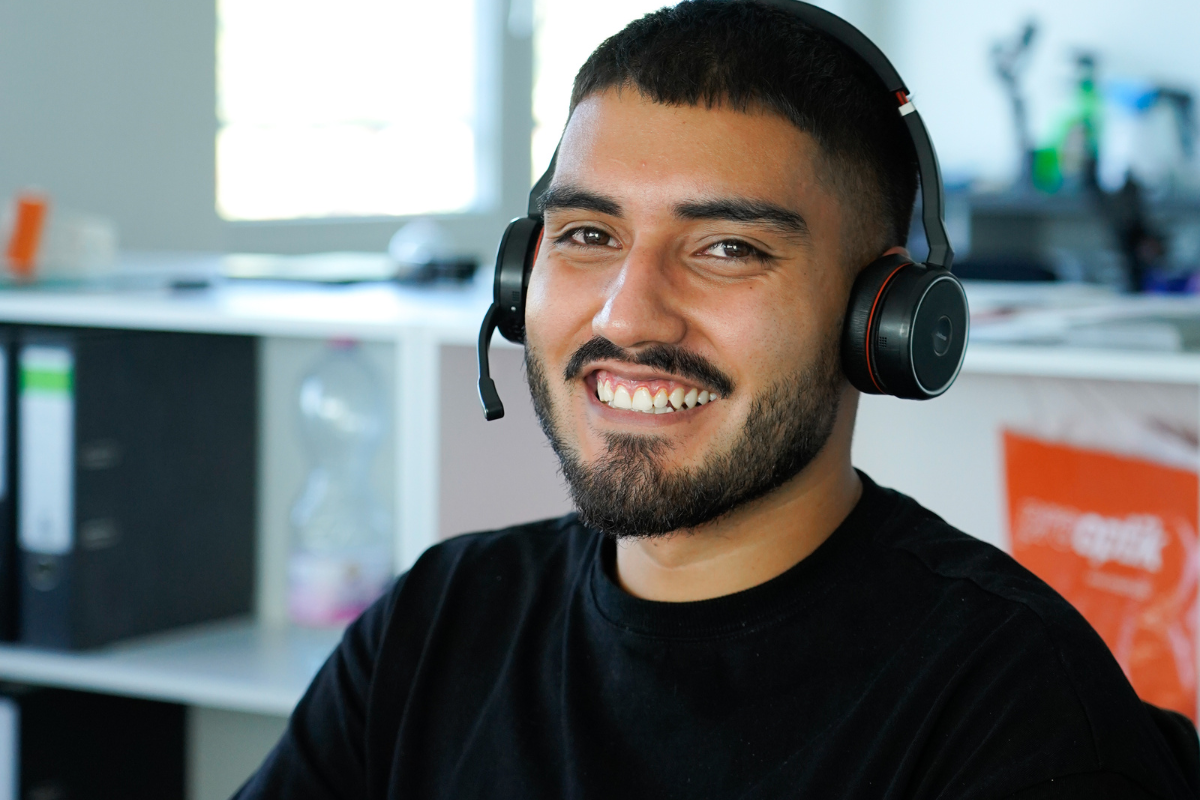 First-Class Support
Unser Team liefert nicht nur schnell Produkte. Wir sind auch für unseren schnellen und zuvorkommenden Support bekannt!
Das gefällt dir sicher auch!