The ValetPro Dash Brush is suitable for you for many things related to car washing. Due to its handiness and its narrow head, it also enables you to get to places where you would otherwise have a hard time. For example, it is possible to clean ventilation shafts and gaps in the interior without any problems, but you will also be able to use it outdoors. We would like to emphasize here that you can use this high-quality cleaning brush from England to clean the vehicle logo, wheel bolts, certain areas in the engine compartment and even your license plates.
Here are a few more facts for you:
Total length: about 20cm
Bristle length: about 4cm
Brush diameter: about 2cm
Unique selling point:
You should take a closer look at the Dash Brush if you want to get into really narrow areas and refine the detailing on your car.
Highlights:
Suitable for cleaning narrow areas (ventilation ducts, door panels, vehicle logo, wheel bolts, etc.)
unrivaled quality and durability
very good mechanical solution of brake dust
low price with high benefit
clean hands even after use
Manufacturer:
Contents:
1x ValetPro Dash Brush (brush)

The descriptive text of the article is subject to the copyright of the author and may not be used by third parties!
Das Produkt ist ungefährlich.
5-Sterne-Bewertungen insgesamt: 11
4-Sterne-Bewertungen insgesamt: 0
3-Sterne-Bewertungen insgesamt: 0
2-Sterne-Bewertungen insgesamt: 0
1-Sterne-Bewertungen insgesamt: 0
Ich empfehle dieses Produkt

5 Stars

ValetPro

Gutes Preis-Leistungs-Verhältnis. Empfohlen für den persönlichen Gebrauch.

Ich empfehle dieses Produkt

5 Stars

Pinsel

Gut jedoch verliert der Pinsel schnell die bürsten ansonsten top von der Länge her und dem verwenden.

Ich empfehle dieses Produkt

5 Stars

Valet pro

Mit dem kann man bis ins kleine detail putzen. Einfach super das produkt!!!

Ich empfehle dieses Produkt

5 Stars

Gehört in jedem cleaning kit

Diese Bürste ist ein muss im cleaning kit. Reinigt selbst am verzwicktesten Ort. Sehr empfehlenswert.

Ich empfehle dieses Produkt

5 Stars

Gutes Produkt

Nutze den Pinsel für hauptsächlich für Lüftungsschlitze, Innenraum . Perfekt auch in Kombination mit einem Reiniger Pedale, Einstiegsleisten etc sauber zu machen!!

Leider haart er ein wenig !
Rezensionen geladen
Rezensionen hinzugefügt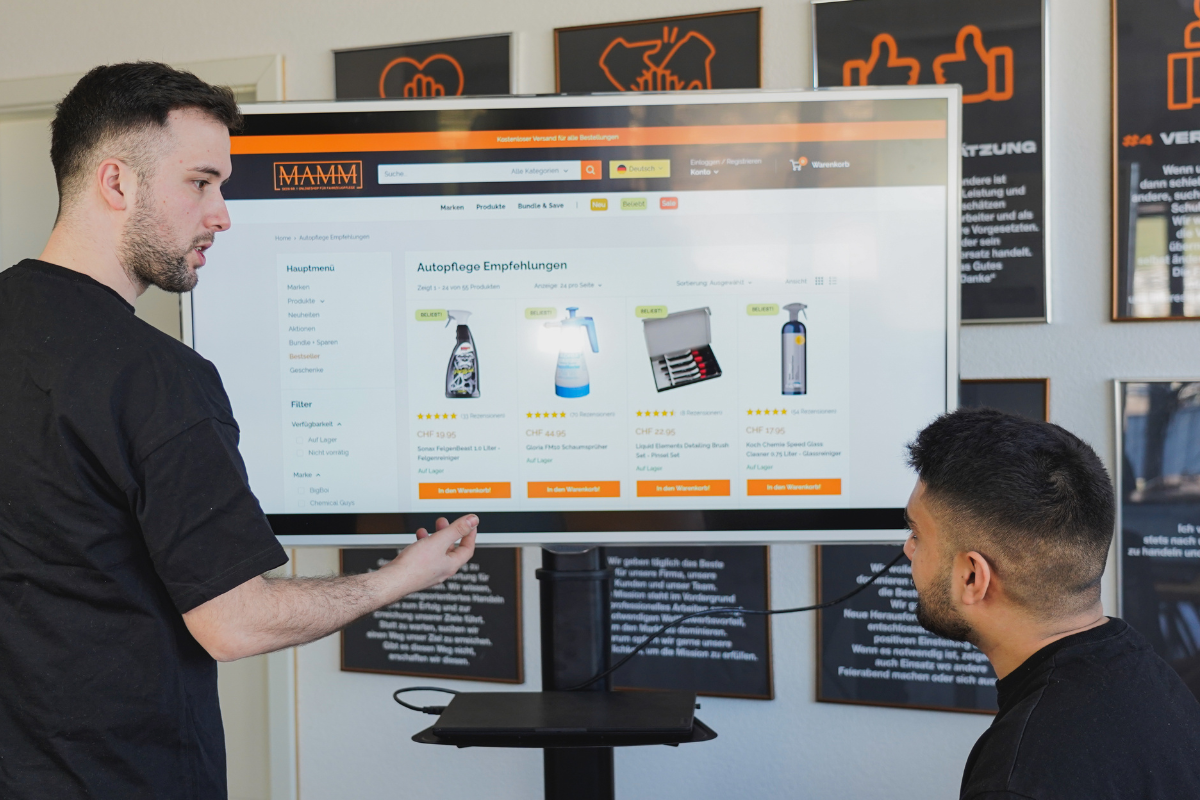 Warum du bei uns kaufen solltest
Wir sind Marktführer in der Schweiz für exzellente Autopflegeprodukte und dafür gibt es viele gute Gründe. Es sind aber nicht unsere Produkte, die uns zu diesem rasanten Wachstum verhelfen, sondern das Verständnis davon immer den Kunden an erster Stelle zu setzen.

Unser Ziel war und ist es immer eine Kauferfahrung für unsere Kunden zu schaffen, die begeistert und uns nachhaltig mit unseren Kunden verbindet. Das ist der Mamm-Unterschied.
Schnelle Lieferung
Kaum bestellt, sorgt unser Logistik-Team dafür, dass deine Bestellung schön und sicher verpackt bereits in den nächsten Tagen bei dir ist.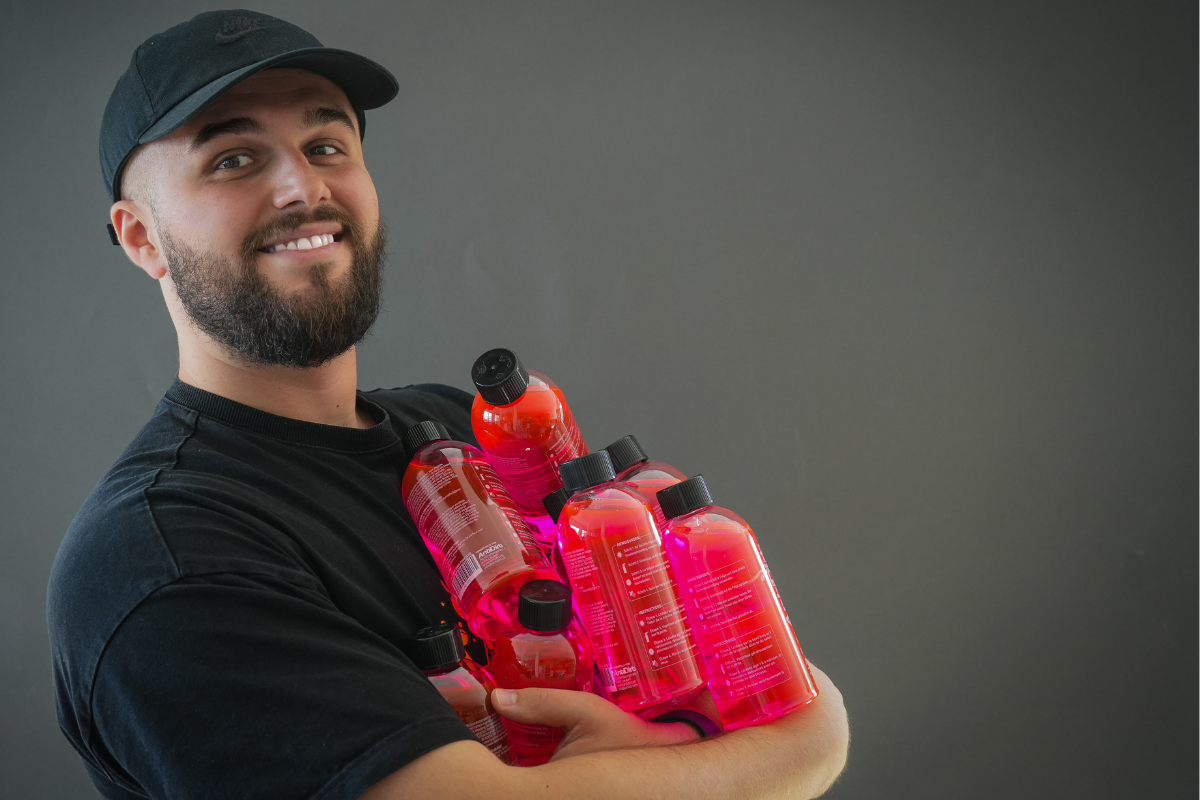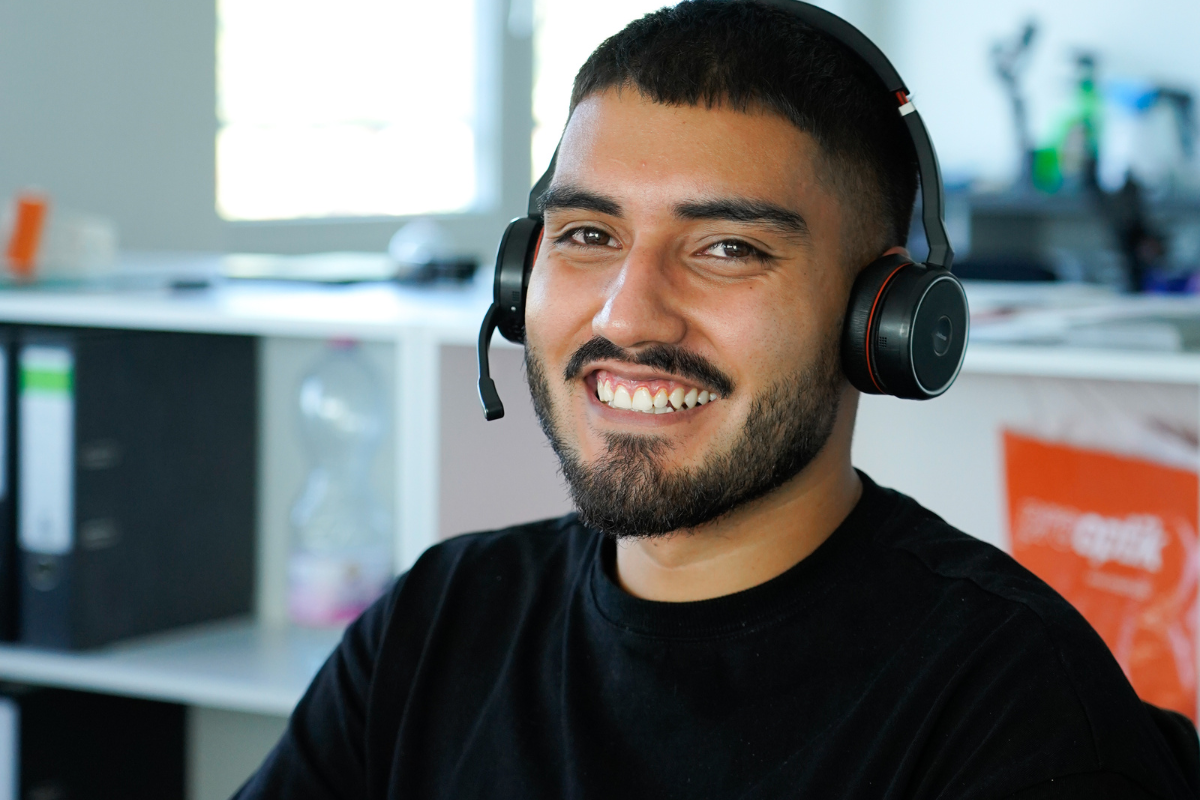 First-Class Support
Unser Team liefert nicht nur schnell Produkte. Wir sind auch für unseren schnellen und zuvorkommenden Support bekannt!
Das gefällt dir sicher auch!