Leather care product storage and organization tray, a purpose designed system with usable space to accommodate all leather care equipment in one place. In the left part of the shelf (20 cm) you can place free-standing bottles, e.g. e.g. conditioner. In the middle part of the shelf (15 cm) you can store up to 3 brushes, while in the right part of the shelf (15 cm) you can hang bottles with an atomizer. Made from high quality durable steel. Precision cut and bent, finally powder coated to provide an extra layer of protection against oxidation. Dimension: length: 50 cm, width: 9 cm, height: 5 cm
Das Produkt ist ungefährlich.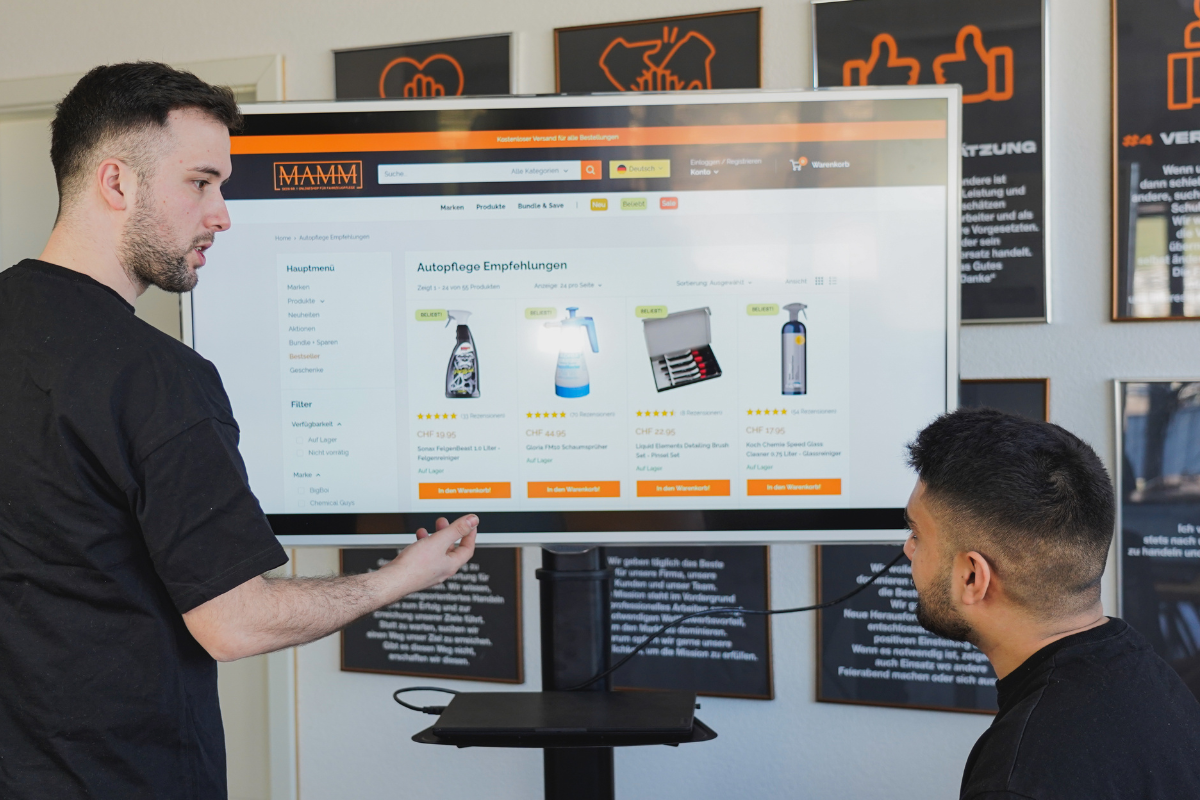 Warum du bei uns kaufen solltest
Wir sind Marktführer in der Schweiz für exzellente Autopflegeprodukte und dafür gibt es viele gute Gründe. Es sind aber nicht unsere Produkte, die uns zu diesem rasanten Wachstum verhelfen, sondern das Verständnis davon immer den Kunden an erster Stelle zu setzen.

Unser Ziel war und ist es immer eine Kauferfahrung für unsere Kunden zu schaffen, die begeistert und uns nachhaltig mit unseren Kunden verbindet. Das ist der Mamm-Unterschied.
Schnelle Lieferung
Kaum bestellt, sorgt unser Logistik-Team dafür, dass deine Bestellung schön und sicher verpackt bereits in den nächsten Tagen bei dir ist.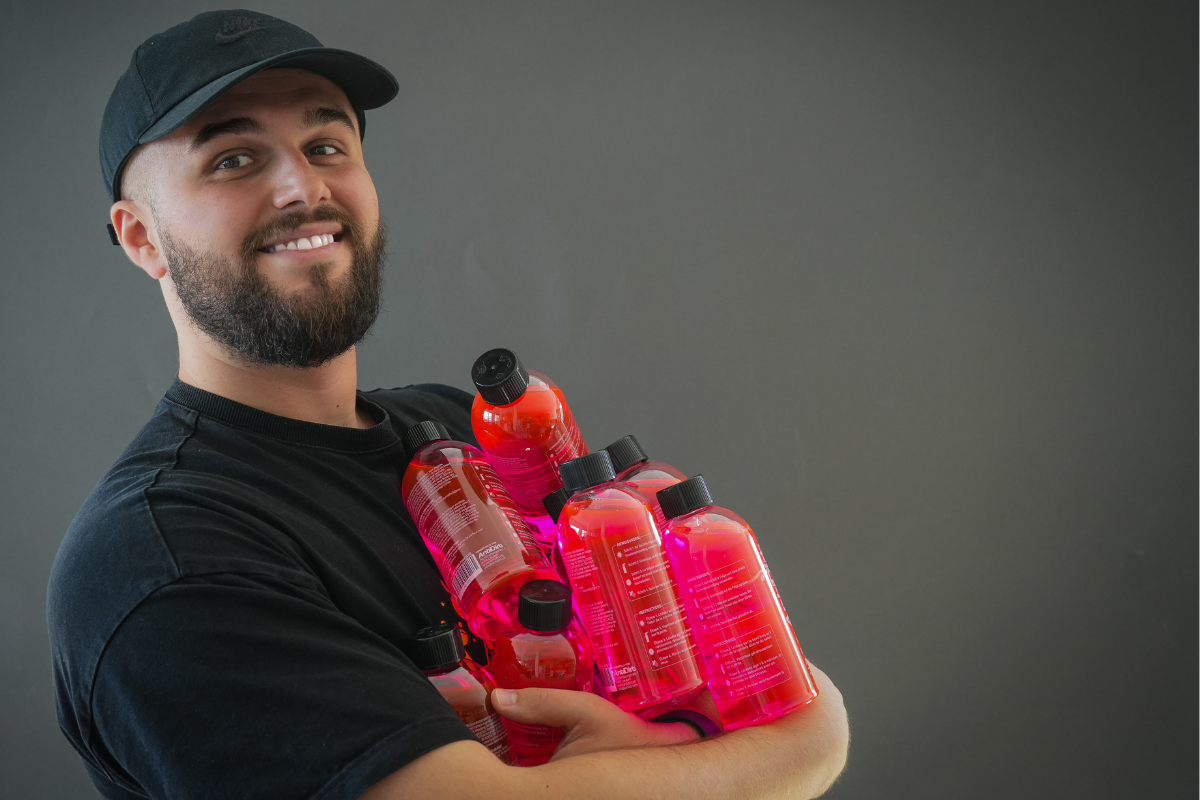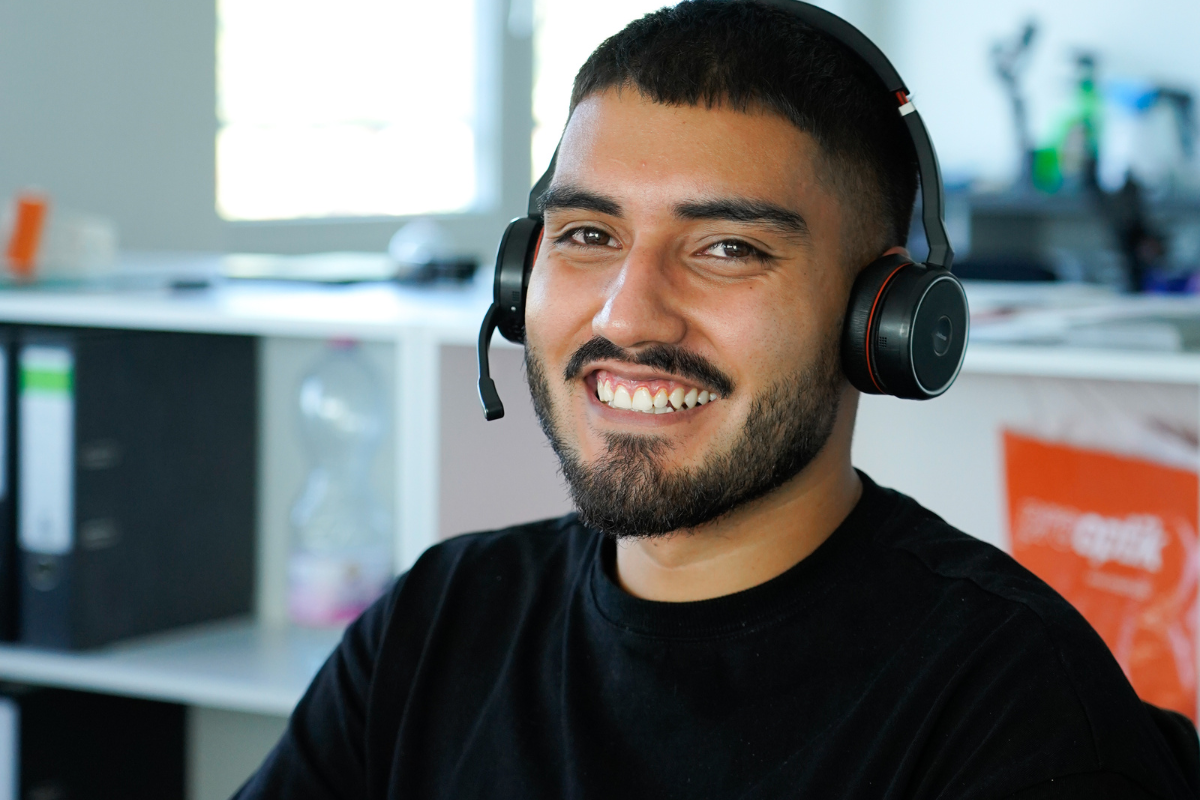 First-Class Support
Unser Team liefert nicht nur schnell Produkte. Wir sind auch für unseren schnellen und zuvorkommenden Support bekannt!
Das gefällt dir sicher auch!